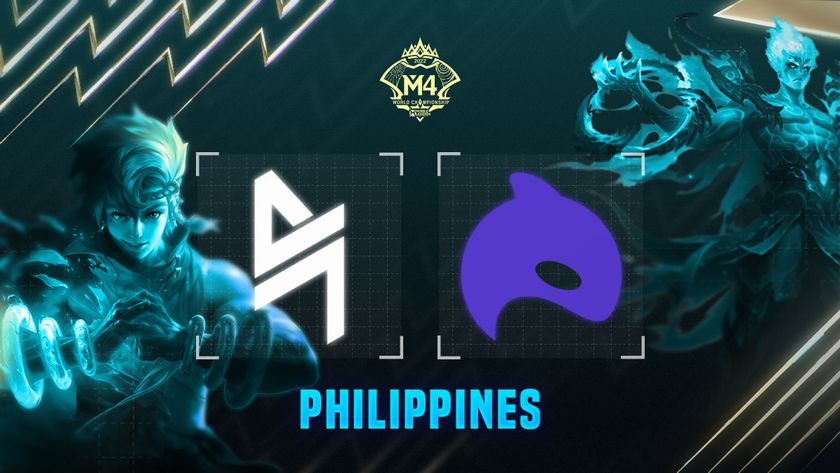 M4 World Championships: The reigning champions return
As the M4 World Championships approach, the Philippines will see two of their strongest challengers ready to fight across the Land of Dawn.
Sixteen teams from across the world are set to descend on Jakarta, Indonesia, in January of 2023 as they all look to become the champions of M4. While the event is still over six weeks away, we want to take a closer look at each team from each region – to determine just what makes them stand out and why they could have a shot at claiming the crown. For PH, winning tournaments in Mobile Legends: Bang Bang seems to be in their blood, as one team will look to continue to dominate the scene. With that said, both squads from the region will be looking to secure the M4 World Championship for themselves and claim another title for their region.
---
Main roster
Sanford "Sanford" Vinuya

Karltzy

Alston "Sanji" Pabico

Frederic Benedict "Bennyqt" Gonzales

Tristan "YAWI" Cabrera
Substitutes
Jaypee "Jaypee" Dela Cruz

Jankurt Russel "KurtTzy" Matira
Known formerly as AURA Philippines, ECHO came into play in 2020, bringing in many players who had been unseen in some time back to the Mobile Legends Professional League scene of the Philippines. The team's initial two seasons – 8 and 9, saw them struggling to really find their footing, moving players around and figuring out their place. With that, Season 10 would be their climb to glory, moving all the way from their poor fifth/sixth place finishes through into the top two.
There are a few main players to look out for on this team, but KarlTzy is almost definitely a player to watch on this main roster. The reason for this being that he is a World Championship winner himself, having been a part of the M2 Bren Esports roster. Having missed out on M3, this is KarlTzy's massive return, which could see another victory for the Jungler – but being only 18 years of age means that we are likely to see a lot more from the PH player over the coming years.
ECHO, being one of the newer teams in Southeast Asia's Mobile Legends: Bang Bang scene, may not have a true rival at the M4 World Championships, but we are certain that there are a few teams which they will want to meet and beat, including their own MPL PH brethren, Blacklist International.
Main roster
Salic "Hadji" Imam

Kiel Calvin "OHEB" Soriano

Danerie "Wise" James

Salic "Hadji" Imam

Johnmar "OhMyV33NUS" Villaluna
Substitutes
Mark "ESON" Gerardo

Dexter Louise "DEX STAR" Alaba
After falling off from their own local MPL PH in Season 9, with two of their best players taking a small break, Blacklist International returned to their glory with a victory in Season 10 – their third championship of the region – with Season 7 and 8 being their rise to power. The win would mean that the reigning champions of the M3 World Championships, would be returning to defend their title at M4.
As the reigning champions, it is difficult to choose only a single player from Blacklist that stands out above the rest, especially with their distinct playstyle, the Ultimate Bonding Experience or UBE. This is something which they have nearly perfected over the years and clearly utilised in all their victories. However, with that said, if feels right to mention that when the duo of Wise and OhMyV33nus took a break after M3, the team struggled to find their footing. This star duo is always ready to make a mark on any situation, especially once they start moving around together.
When it comes to rivalries, Blacklist definitely have a few teams which would want to drop them down a peg or two. When it comes to PH alone, we know their rivalry with Smart Omega Esports (previously Execration), while on the greater stage, it feels like ONIC Esports and RRQ Hoshi would be the main two team looking to take them down.
---
Philippines is set to be one of the strongest contenders at the M4 World Championships, with two teams which look to be ahead of the game at the moment. Having also had their region winning the previous two iterations of the event, ECHO and Blacklist will be on the hunt for a third in a row and you can be sure to see some of the best MLBB action from them when M4 begins in January 2023.