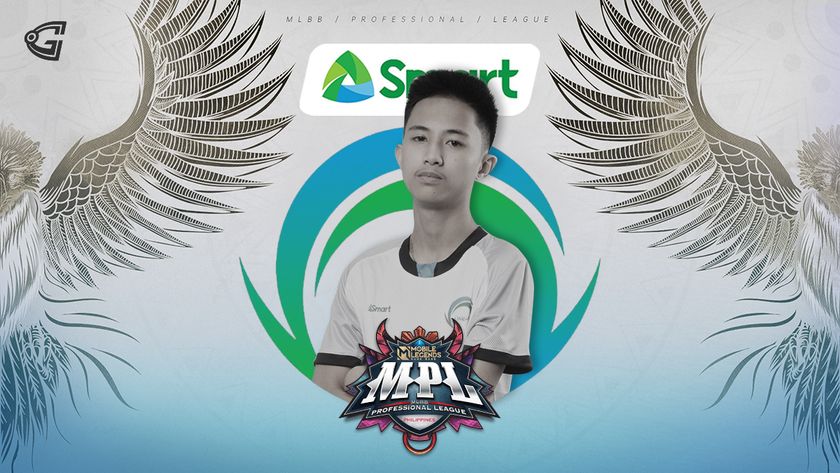 Smart Omega's uphill battle at MPL PH Season 8
With MPL PH Season 8 about to kick off, Smart Omega Esports will be missing one piece of their puzzle, with Kelra's suspension lasting two weeks.
Having been postponed for two weeks due to the Enhanced Community Quarantine (ECQ) in Metro Manila, the Mobile Legends Professional League Philippines Season 8 is finally set to kick off this coming weekend. However, by now, everyone would have heard the news about the young Smart Omega Esports star, Grant "Kelra" Duane Pillas and his suspension. For those not in the loop, Kelra was found to have made statements demeaning both Wise and OhMyV33nus of Blacklist International, as well as Ramella of Thailand's IDoNotSleep.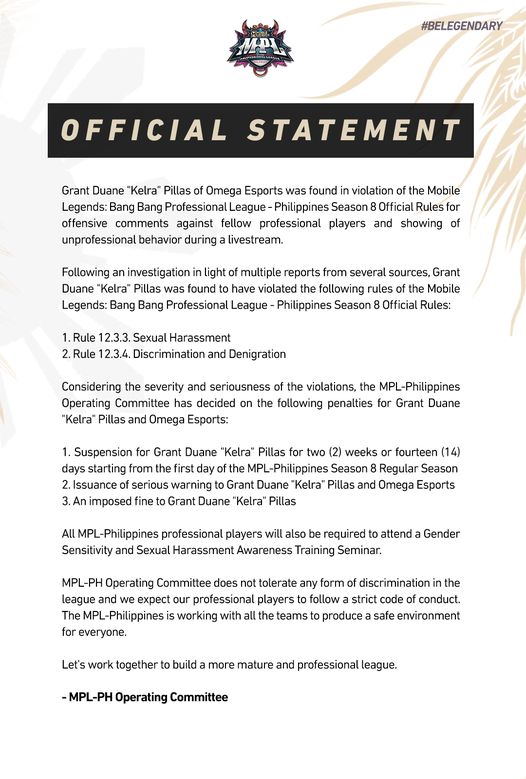 Although the player did issue an apology, Moonton stepped in and hammered the 16-year-old with a fine and a two-week suspension from MPL PH S8. With that, we are going to take a look at exactly what this means for the team as they face a long-haul without his brilliance.
Five games in two weeks
With the delay in MPL PH S8 kicking off, changes had to be made to the schedule to properly fit everything in – much like in Season 7. Unfortunately for Smart Omega, these changes mean that they will now face a total of five series without Kelra, as opposed to four had the event started on time.
Onic PH
Echo Esports
RSG PH
Blacklist International
Nexplay EVOS
The above teams are, in order, the teams which Omega will face in the opening two weeks of MPL PH, with week 2 seeing three of the toughest series for the squad. While Onic and Echo are not to be scoffed at by any means, both RSG and EVOS are household names in the MLBB scene – and although they may not have a basis in the Philippines, these teams are looking to cause some major upsets.
Blacklist's vendetta
However, the main team to look at out of these will be Blacklist International. Having beaten Execration in the grand finals of MPL PH S7, Blacklist were looking to take over the entire MLBB scene as they went into MSC 2021. However, in a stunning grand final, XctN overpowered them and got their revenge. Since then, the entire XctN roster has moved over to Smart Omega Esports – and Season 8 will be a proving ground between these two rosters. At MSC, Kelra was one of the most spoken about players – even taking home the Most Valued Player (MVP) award for the event.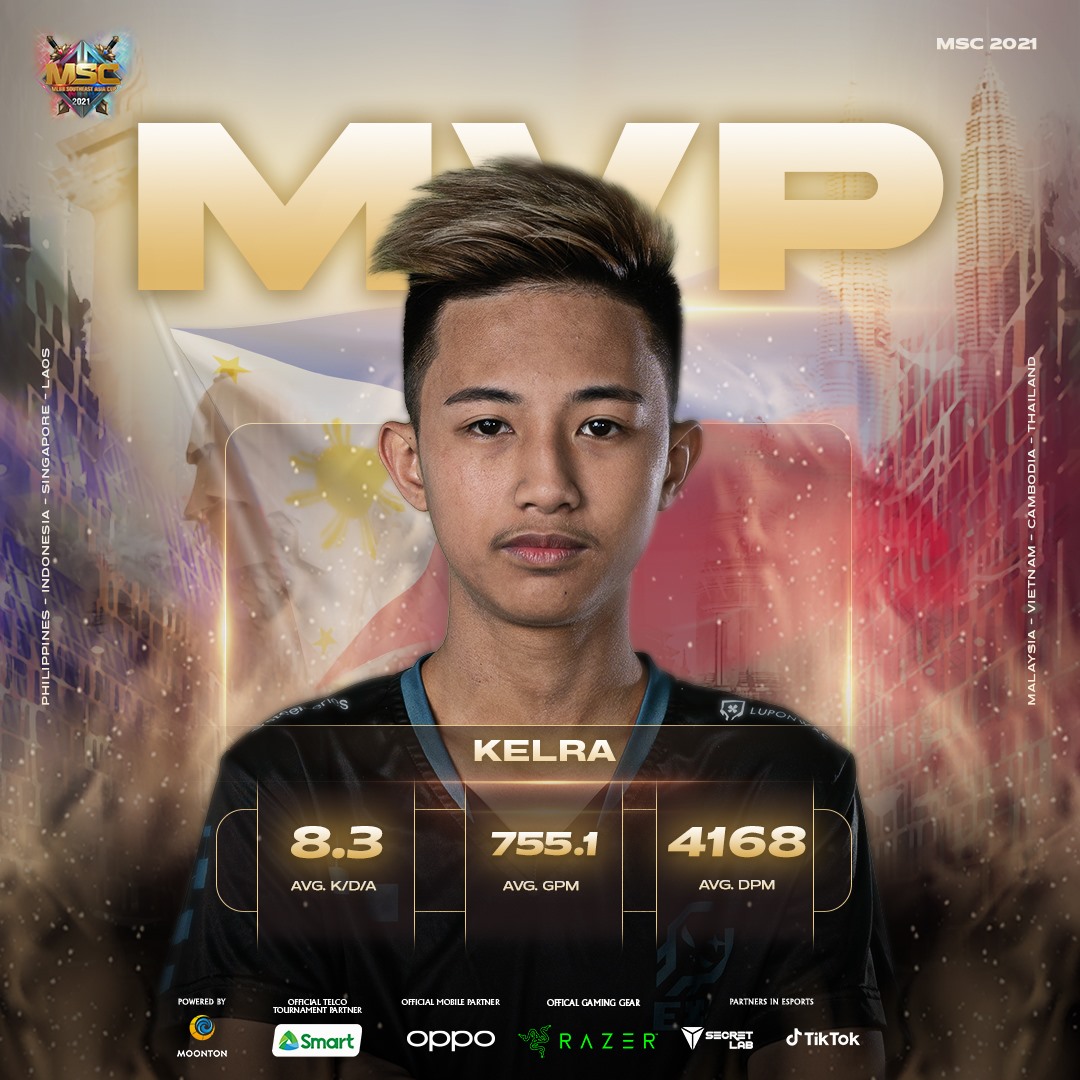 So, what happens to a team that has relied so much on an outstanding player, who has now been side-lined – they essentially need to plan around it.
But it could be seen that Blacklist throw absolutely everything at this series, even during the regular season, considering everything that has gone on. Professional rivalry aside, apologies aside, this series feels like it could be something that Blacklist want to prove a point on and will look to the absence of Kelra to make it.
Execration's slow starts
Although not having the worst track record in previous seasons, the Execration, now Smart Omega, squad have often had a rough start to their MPL seasons. The opening few weeks are always extremely important for any team – and while Smart Omega still have a big chance to take an early lead, being one of only two teams in Season 8 with five series in the opening two weeks, this may prove too much for them.
While Kiel VJ "Kielvj" Hernandez may be one of the absolute best Jungle players in MLBB, at only 17 years of age, the young player has seen some lackluster opening games in previous seasons. This is not to say that Omega will definitely falter but missing the presence of Kelra could negatively impact the team.
The replacement
With Kelra being out for two weeks, it is obvious that someone will have to fill in his rather big boots during that time. For that, Smart Omega do have another Non-Turtle Lane player within their roster, Robert Remar "Hito" Candoy. While it is likely that they will utilise Hito during this period, very little is known of the player, and it is possible that this is his first shot at actual MPL play time. That said, there is also a chance that maybe the experience of Billy Jazha "Z4pnu" Alfonso is utilised in a different role – rather than relying on a rookie. Either way, it remains to be seen just what Omega will do in this situation, until Kelra is able to return from his suspension.
There are a multitude of factors that can come into play during any MLBB game, but for professional teams such as Smart Omega Esports, losing one of their core members could spell trouble. With that said, this roster is one of the strongest we have seen in some time – and when it comes to Philippines MLBB, we already know that the teams are some of the best in the world. While the absence of Kelra for two weeks will surely be felt, we could still see Omega make the same stunning plays as we usually do, just possibly without a godlike Harith in the draft.
MPL PH Season 8 kicks off on Friday, August 27th with its first week of the Regular Season. For Omega Esports, their first series will be on Saturday, August 28th, when they take on Onic PH, followed by closing out Week 1 against Echo Esports on Sunday. We look forward to seeing exactly what happens in this first week and are even more excited to see which PH teams make it to the M3 World Championships in December of this year.