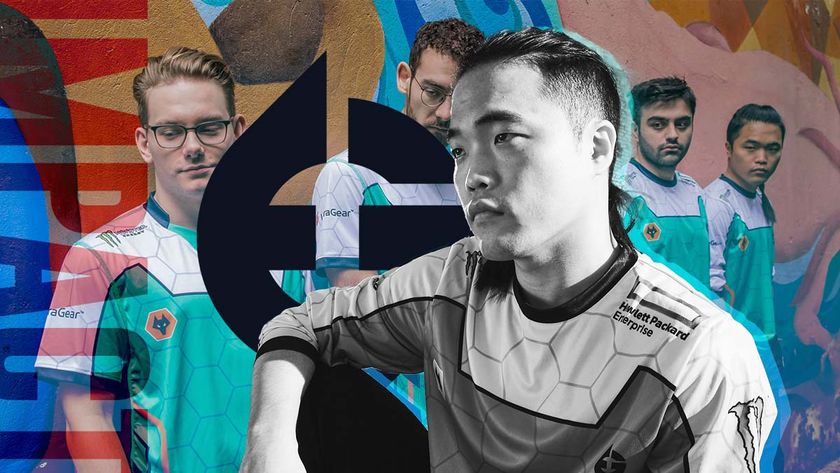 Evil Geniuses has officially parted ways with toplaner Impact after two years
His impact on Evil Geniuses cannot be ignored.
Toplaner Jung "Impact" Eon-yeong has officially left Evil Geniuses after spending two years with the NA organisation. A former world champion with LCK titans T1 (formerly known as SK Telekom T1) back in season 3, Impact has since been a mainstay in the LCS having been part of other great NA teams like Team Liquid and Cloud9. Impact was also responsible for helping EG lift its first-ever LCS title.
Having spent two years apiece on both EG and C9 as well as another three years with Liquid, one cannot deny the impact he has had on these teams. While his time with C9 did not feature any silverware, he will be remembered for helping bring the team to two consecutive quarterfinal runs at the world championship. His time with Liquid, however, was a lot more fruitful.
In the 2018 and 2019 seasons, Liquid was arguably the LCS' best team. The team won four straight LCS titles as well as coming close to winning MSI 2019 if it weren't got G2 Esports. But even then, Impact was seen as one of the LCS' best toplaners. His wealth of experience and knowledge was what helped propel Liquid to being one of the region's most feared teams.
After his stint with Liquid, Impact decided to join EG at the end of the 2020 season, which was his worst year at Liquid. The team failed to win any of the two splits over the course of the season as well as ended up bombing out of the Worlds group stage for the third year in a row. Moving to pastures anew, Impact was part of an organisation that had just made its return to the LCS.
His first season with EG didn't yield any fruit as the team was stuck in mid-table madness for the 2021 season. However, this year we saw a totally different EG team. Despite starting the season with a second-place finish during the LCS Lock-In, it wasn't long until EG lifted their first LCS title during the Spring Split, which also gave them the opportunity to compete at their first MSI.
With a respectable semifinal exit at the hands of Royal Never Give Up, EG returned to NA with renewed hope knowing that they're good enough to compete at Worlds. EG also came close to winning the Summer Split but after some roster issues, the team could only place third. But this was still enough for the team to make it to Worlds 2022.
And despite competing at Worlds 2022 with a stand-in who has no prior international experience, EG managed to overcome all the odds and came through the Play-In Stage relatively unscathed. They even managed to eliminate another LEC titan like MAD Lions to claim one of the four coveted spots to the Worlds 2022 group stage. Impact even managed to claim revenge on G2 as that was EG's only win during the group-stage matches.
The off-season will be a good opportunity for teams looking to rebuild their rosters and any team looking for a toplaner will now know where to look. Impact has had a storied career that also includes a world championship win so you know he has what it takes to lead a team.
Kacper "Inspired" Słoma
Joseph "jojopyun" Pyun
Muhammed Hasan "Kaori" Şentürk
Philippe "Vulcan" Laflamme