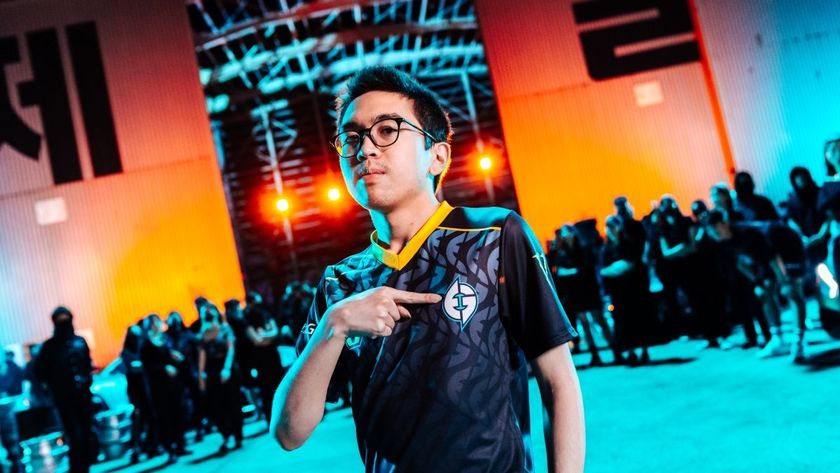 Evil Geniuses' Danny steps down from the team just days before the LCS Championship finals
Image credit: Riot Games
Kyle "Danny" Samaki steps down from the Evil Geniuses starting roster days before the LCS Championship finals.
It appears that Kyle "Danny" Samaki, the AD carry for Evil Geniuses will be stepping down from the team to focus on his mental health. This comes after EG CEO, Nicole "totheLapointe" LaPointe Jameson shared a statement regarding the situation on her Twitter.
With the LCS Championship finals taking place in Chicago, Illinois this weekend, EG will be without their star AD carry as they take on 100 Thieves in the lower bracket finals. The winner will go on to face Cloud9 in the finals whilst the loser will qualify for the play-in stage at Worlds 2022.
Since joining the team midway through last season, Danny has been an integral part of EG's roster during their impressive run this season. He was instrumental during EG's spring split run, earning himself three playoff MVP titles whilst putting the team on his back on multiple occasions. However, the same can't be said for the summer split. While EG did finish at the top of the group stage, their playoff run hasn't exactly been smooth sailing.
Their most recent best-of-five series against Team Liquid looked like it could have gone either way. With Danny underperforming during the playoffs, EG can count themselves lucky that other players like Joseph "Jojopyun" Pyun managed to rise to the occasion when needed.
Of course, with Danny being one of the league's brightest rising stars, it also makes him susceptible to criticism given his near-overnight rise to stardom. Critics will always be waiting in the shadows for someone to underperform and unfortunately, Danny was the scapegoat in that scenario.
Credit must be given to EG and how they've handled the situation thus far. The fact that the CEO is willing to come out with a statement whilst also providing full support to Danny goes to show that the organisation is doing something right. While the timing cannot be any more unfortunate, EG has made the right call in protecting the overall mental well-being of one of its star players.
The team has yet to announce who will be replacing Danny for the lower bracket finals but they could very well call on Muhammed Hasan "Kaori" Şentürk from their academy squad. While he hasn't had much experience in a championship finals weekend on LAN, Kaori does bring a different level of expertise to the squad with his time spent in the TCL where he was voted as part of the All-Pro 1st team back in 2020 with the Istanbul Wildcats.