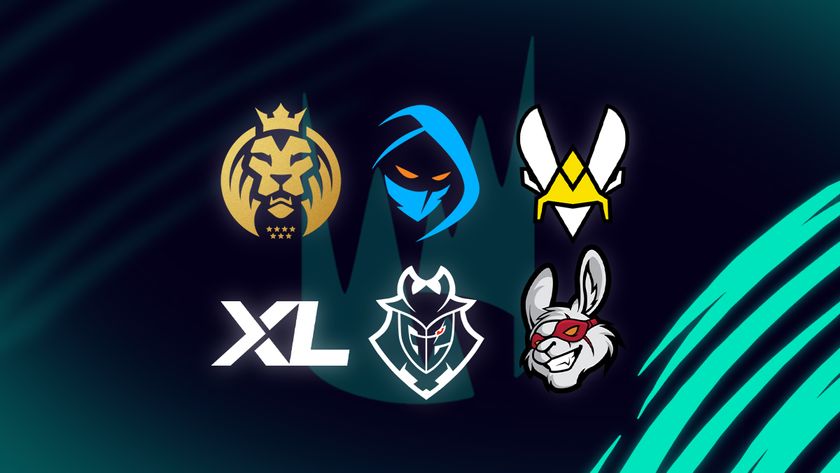 Who will move on to the LEC Summer Split playoffs?
The likes of MAD Lions, Rogue, and Team Vitality have paved the way in the LEC Summer Split.
The LEC Summer Split has just two weeks left in its regular season and it's a tight race to determine who finishes in the top six. As it stands, MAD Lions are currently running away with it, leading the group stage with a 10-3 score. Tied in second at 8-5 are both Rogue and Team Vitality with the latter bouncing back after a poor spring split run. To make up the rest of the top-six slots is a three-way tie between Excel Esports, Misfits Gaming, and G2 Esports at 7-6.
Even Spring Split champions G2 have been having a hard time in the Summer, barely scraping it past certain games to keep themselves in contention. To add more excitement into the mix, the final week of games will see every team play an additional match, making it three games in three days to determine the final top six standings.
MAD Lions Reborn?
After a highly successful 2021 season, MAD looked to be one of the LEC's latest and greatest threats. However, after a series of roster changes and shuffles, MAD had to go through a brief spell of underperformance as highlighted during their Spring Split run. Having won both splits last year, MAD failed to make it past the group stage in the spring, their first bad performance ever since joining the LEC.
However, they have since turned their fortunes around and are now on course to take the LEC Summer Split. After dropping three games in the first three weeks against Rogue, Misfits, and Excel, MAD has gone on a six-game winning steak. This also includes getting revenge on Excel as well as taking down Vitality. With just five games to go, MAD still has some tricky reverse fixtures coming up, especially against the likes of Rogue and Misfits, which are happening this week.
What's happening to G2 Esports?
Despite a resounding performance during the Spring Split that saw them clinch their ninth LEC regional title, G2 has not been able to replicate their past form ever since their semifinal exit at MSI 2022. To make matters worse, it was at the hands of T1, one of G2's biggest adversaries on the world stage. Ever since then, the team has been unable to take control of the Summer Split like they did in the Spring and are now languishing at the bottom of the top six.
Even though G2 won their first three games on the opening weekend, the team has since only been able to win four other matches while losing six in the process. This includes a four-game losing streak from the third and fourth week against the likes of MAD, Fnatic, Misfits, and SK Gaming. With their next two matches being a reverse fixture against Excel and Fnatic, G2 cannot afford to drop any more games if they're hoping to make it to the playoffs. They will also have to play MAD one more time next week in a must-win match to keep themselves in the running.
Can Fnatic pull through?
Being one of the LEC's most recognized organizations, Fnatic has been one of the longest-standing EU teams in League of Legends, being the first-ever team to claim the world championship. Sadly, Fnatic has never been able to reach the same heights they once did. While they are still seen as one of the LEC's top teams, the likes of G2, Rogue, and MAD constantly challenging and pushing them to the limit looks to have taken its toll.
After a decent Spring Split run that saw them finish third, Fnatic are currently in seventh and in danger of not making it to the playoffs. With teams finishing from seventh to 10th in the LEC not receiving any championship points, this will also put Fnatic's Worlds 2022 hopes in jeopardy. With the likes of Misfits, Excel, Vitality, and MAD looking to claim some much-needed points, it could push Fnatic further down the pecking order and out of the Worlds 2022 running.
With just five games to go, Fnatic will have to win all their matches to have any sort of hope of making it to the playoffs. With games against SK and G2 coming up this week, their crucial fixtures will be in the final week against Astralis, Excel, and Vitality. Fnatic lost against both Excel and Vitality a few weeks ago so they will be looking to bounce back with a few key victories while putting a dent in the other teams' chances.
---
It will be an interesting next two weeks with teams scrambling to get enough points to make it to the playoffs. While MAD are looking in red-hot form, they still have some tricky encounters to get through before making it to the finish line.