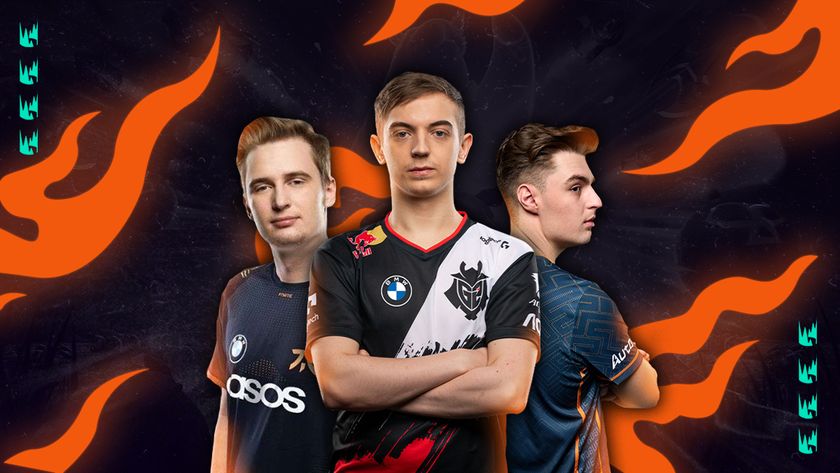 Who will take the LEC Spring Split top spot between Rogue, Fnatic, and G2 Esports?
It is Rogue's season to throw so far as they sit in the grand finals, awaiting the victor between Fnatic and G2 Esports.
The LEC Spring Split playoffs are coming to an end this weekend with Rogue awaiting the winner between Fnatic and G2 Esports in the lower bracket finals. Whoever wins will go on to face the top seed team in the grand finals of the playoffs, which will determine who goes to Busan, South Korea next month.
It is all in Rogue's hands now, who has shown steady improvement since joining the LEC back in 2019, making it to Worlds for two years in a row while making progress in the Spring and Summer Splits. They are now in contention for making it to the Mid-Season Invitational for the first time in the organisation's history after coming a close second last year.
The Top Three
With Rogue sitting comfortably in the top seed, they also get to enjoy watching both their potential opponents play a gruelling best-of-five series. They have also bested both teams on more than one occasion during the Spring 2022 season, taking out G2 Esports twice in the group stage as well as sending Fnatic to the lower bracket just a couple of nights ago in a thrilling 3-2 series win. Rogue has shown that they are the LEC's top team at the moment and have put all doubters to rest with their recent performances over the past few weeks.
As for Fnatic and G2, they will be battling it out once again after meeting previously in the semifinals. Of course, this isn't the first playoff meeting between the two, which dates back to the EU LCS Spring 2016 season. In their last 10 best-of-five series meetings between one another, which includes the recent semifinal match, G2 holds a slim lead of taking six wins over Fnatic's four. If recent history is any indication, Fnatic could very well send G2 packing once more to book their slot in the grand finals.
However, it could prove to be a true fairy tale for G2 if they managed to win the entire Spring Split after having to go through the long way via the lower bracket. 3-0 victories against both Team Vitality and Misfits Gaming showed that G2 can also be a force to be reckoned with. Their lower bracket final match-up against Fnatic will surely be one to look out for as both teams have a storied history with one another. Having beaten Fnatic twice back in 2020, G2 will be looking to replicate that same result come game time.
Who Goes Through?
With Fnatic and G2 facing off before the winner goes on to the final best-of-five against Rogue, it's a race to the finish line on who will represent the LEC at MSI 2022 in Busan, South Korea next month. Most of the momentum will be with Rogue, the number one seed in the LEC at the moment who stands the biggest chance of going to their first MSI. As for Fnatic, they have only ever been to MSI on two occasions back in 2018 and 2015, which both ended in the semifinals. G2 is the only team left on the list that has won MSI, which was in 2019 while making two more appearances in 2017 and 2016.
Rogue already did the reverse sweep on Fnatic to make it to the grand finals so it wouldn't be surprising to see them come out on top once more. But if it were G2 making it through, it would be a different story. Of the two best-of-fives Rogue and G2 have been in together, both teams have won one apiece and a grand final would be a great tiebreaker. But given their short history against one another, G2 has always taken the win when it was a best-of-one. Then again, Rogue this season has become almost unstoppable, especially with its new lineup. This comes even after losing one of the LEC's best AD carry players to the LCS.
Both the lower bracket and grand finals are shaping up to be entertaining series to watch, especially if they both go to all five games. The lower bracket finals start this Saturday, April 9 at 11.00 pm UTC +8 with the grand finals happening on Sunday, April 10 at 11.00 pm UTC+8.