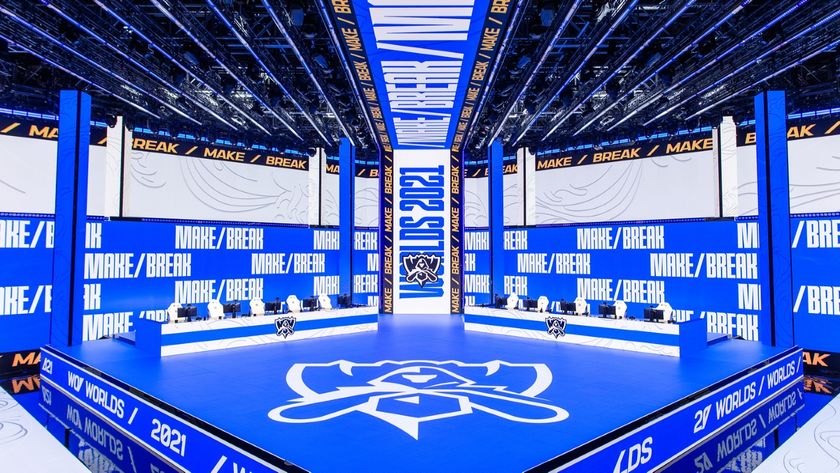 Everything that happened during Day 3 of Worlds 2021
Day three brought plenty of excitement as well as a look into which teams will be moving one step closer to the grand finals.
As we head into the 24-hour break for the teams to recuperate, day three also gave us plenty of action and drama as well as a glimpse into which team will be heading for the playoffs. By the looks of things, it seems it's teams from the Asian region that are prospering this year with the LCK, LPL, and PCS looking to have a strong grasp onto their knockout spots. It has been a tough time for the LEC and LCS representatives, who have looked out of sorts in the tournament and have yet to get a foothold into their gameplay.
Group A will kickstart the second phase of the group stage on Friday, October 15 followed by Group B on Saturday, October 16, Group C on Sunday, October 17, and ending with Group D on Monday, October 18. As we now enter the business end, it'll be a tough grind to determine which two teams from each group will pull through. Here's how day three went and what we thought about it going into the final few days.
LCK is making Worlds look easy
South Korea has always been a dominant force at Worlds and this year is no different with the LCK leading the way going into the final few days of the group stage. Of the four teams that are currently in the running, DWG.KIA and Gen.G Esports lead Group A and D respectively. T1 is sitting in second place in Group B and Hanwha Life Esports is in third in Group D. As of right now, they have three teams with their foot in the door to the knockout stage.
DWG will have their chance tomorrow as they will play their final day of games with another three matches. After their dominant display in the opening match, DWG has gone unbeaten in Group A, proving that they may just go on to be back-to-back champions. They are looking likely to go undefeated all the way and finish top of the group come to the end of the day tomorrow.
LPL are close behind
China has also always been a strong competitor at Worlds with the LPL having stopped the South Korean's dominance in 2018 and 2019. While DWG did have something to say about that last year, the LPL is still looking strong heading into the final few days of the group stage. FunPlus Phoenix and LNG Esports sit second in Group A and D respectively while EDward Gaming and Royal Never Give Up are at the top of Group B and C.
With RNG already winning the Mid-Season Invitational earlier this year, the LPL are definitely within contention of lifting the Summoner's Cup. With all four teams currently in the top two of their respective groups, it's looking likely that there will be four LPL squads in the knockout stage. Of course, this is all hearsay for now come this weekend.
What is going on with the LEC?
Looking back at MSI 2021, you'd think that the LEC was going to prove to be tough competition this year. Unfortunately, that has not been the case as the EU region has struggled to make an impact at the tournament so far. Rogue has looked sluggish so far whilst MAD Lions are doing typical MAD Lions things, which is underperform during the group stages. As for Fnatic, that is a different matter entirely.
Having already lost their ADC, they went into Group C knowing it'll be a tough hill to climb. Their opponents didn't make it easy for the EU squad as they lost all their of their opening games. WIth their matches happening on Sunday, October 17, they will have to find it within themselves to turn things around.
LCS losing their grip
The LCS has always been a loose cannon at Worlds. The last time a team came close to winning was G2 Esports, which aren't here right now. Instead, there are the likes of Team Liquid, 100 Thieves, and Cloud9. And by the looks of things, it isn't looking good for the LCS region. C9 are currently dead last in Group A having lost all three of their games while 100T are third in Group B and TL last place for Group D.
It's hard to see any of these teams being able to clinch a spot to the knockout stage. At best, 100T have looked decent but it has not been enough. As for TL, they managed to get a shock win against MAD Lions but have since digressed in their gameplay. As for C9, they were already set in what would arguably be the group of death and are struggling at the moment.
Credit to the LJL
After a shock top-place finish at the Play-In Stage, Detonation FocusMe had made history at that point being the first LJL team to make it to the main event. Having said that, the team has since suffered in Group B, losing all three of their games so far. Of course, the level of competition had increased and it was expected for them to struggle against the likes of EDG and T1. But DFM should still hold their heads high as their performances have been decent.
They have managed to bring the game to the likes of 100T and EDG, showing that they have what it takes to play on the main stage. They will have their chance to make their stand known come Saturday, October 16 as they prepare to play three more games that will determine their tournament fate.