[UPDATE] Europe is officially playing host to Worlds 2021
It looks like the 2021 League of Legends World Championship will now be held in Europe instead of China.
UPDATE
As of August 31, it has been reported by Dotesports through its own source that Worlds 2021 will be held in Reykjavík, Iceland - the same location as MSI 2021 earlier this year. This is because of its previous track record back in May, which played host to both MSI and the VCT Stage 2: Masters run back-to-back without any positive cases.
However, there is very little information to go by as of now but according to the same source, Riot Games will be having its official say on the matter.
---
At the time of writing, it has been officially confirmed that Europe will play host to the 2021 League of Legends World Championship. This is due to the ongoing coronavirus pandemic as well as the deadly Delta variant that is causing havoc across the world. It has not been confirmed as to where in Europe Worlds 2021 will be held so be sure to stay tuned for more information.
---
As reported by Upcomer earlier today, the 2021 League of Legends World Championship will be moving from China to Europe as Riot Games prepares its official statement. What was originally planned as a five-city-wide event will now be changed as production crews from Riot Games encountered issues with securing travel visas to China. It has also been said that as of Friday, LCS teams fighting for a spot at Worlds like

Team Liquid ,

100 Thieves , and
Cloud9  are still working to secure visas to China.
Unfortunately, this will be a major blow for all LoL fans in China, who were expecting their homeland to play host to the World Championship for the second year running. Previously, China also played host during Worlds 2020, which had no fans in attendance until the grand finals, saw

DWG KIA defeat

Suning Gaming and give South Korea its first Worlds title since 2017.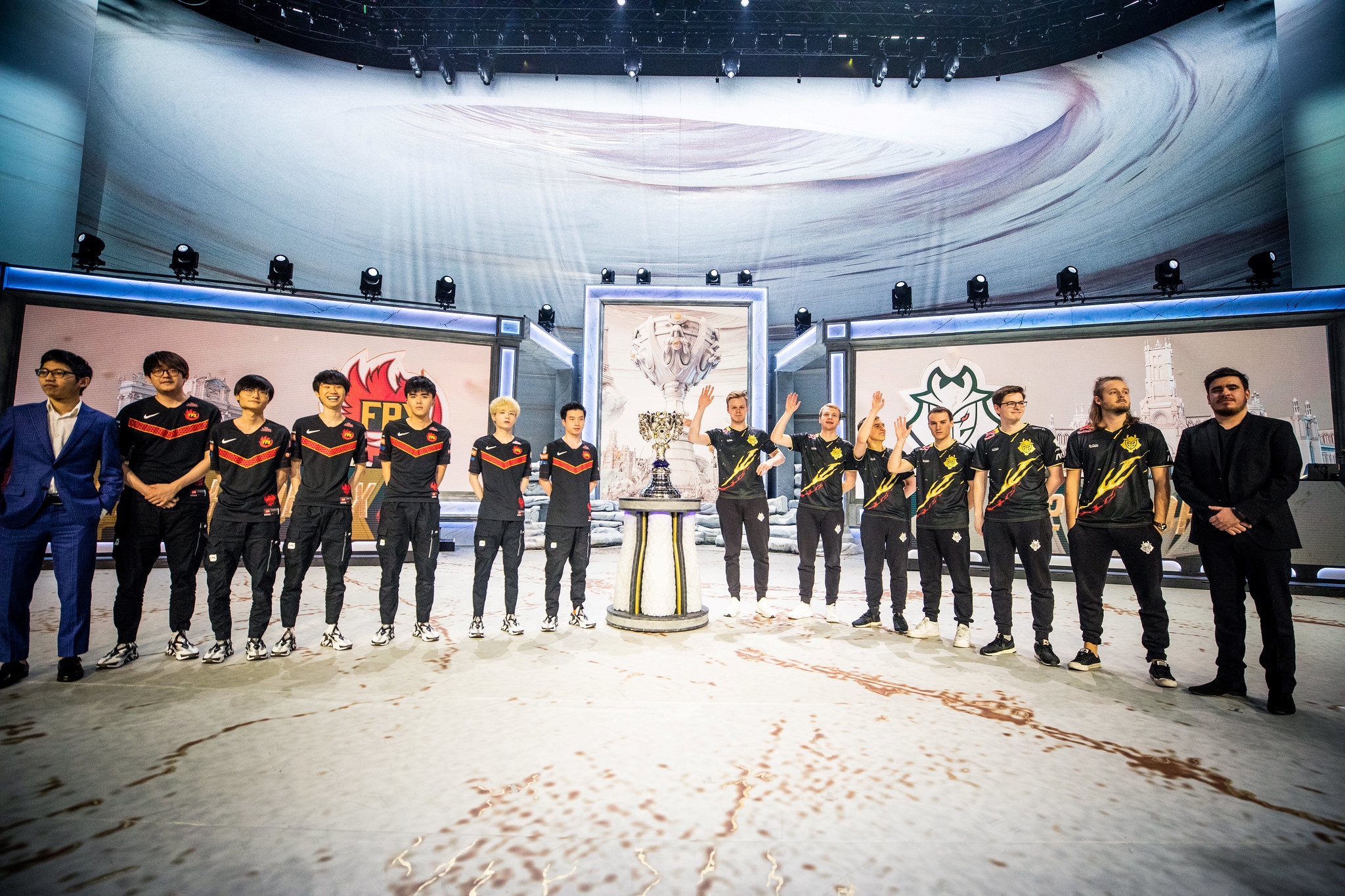 Now it looks like it will be moved to Europe, where the last time it played host to Worlds was in 2019. Funny enough, that was also the last time a live audience was allowed to attend an international LoL event. The tournament lasted over a month and spanned across three cities in Germany and Spain whilst the finals were held in France. This was also the last time China tasted victory as
FunPlus Phoenix ran riot against

G2 Esports .
There are still many questions left to ponder on the upcoming 2021 LoL World Championship. First and foremost are its dates and locations. With China now no longer playing host, will Riot Games be sticking with the same start date on 6 November 2021 or will it be starting earlier? Then, there is also the question of where they will be able to find venues that can accommodate that many people at one time. Lastly, this also begs the question of the pandemic and how it will play into effect moving forward.
According to Reuters, of every 100 infections reported around the world, 23 come from countries in Europe. The EU has also reported more than 54 million cases since the start of the pandemic. It is also currently reporting about one million new infections every eight days.
While this does make for some grim reading, here's to hoping that Riot Games will have its official announcement ready in the coming hours.