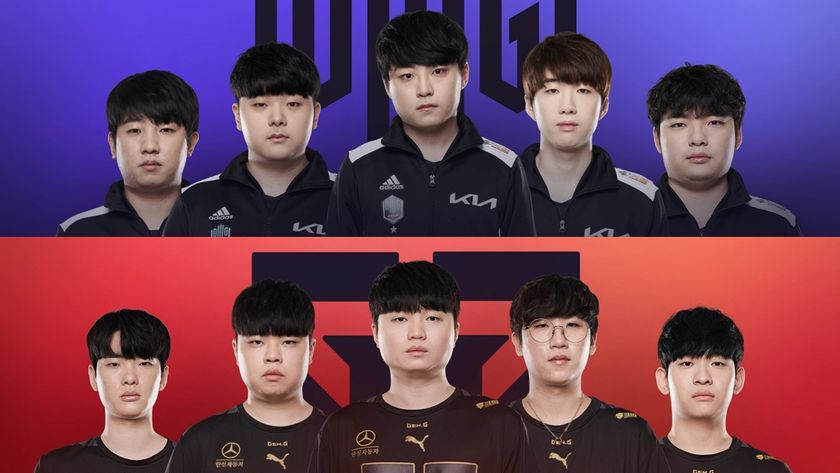 Everything that happened in day 3 & 4 of the LCK 2021 Spring Split playoffs
After two days of intense LoL action, we have our finalists for the LCK 2021 Spring Split: DWG.KIA and Gen.G.
Both teams were in action over the weekend with DWG.KIA going up against Hanwha Life Esports (HLE) while Gen.G took on T1. Considering that both DWG.KIA and Gen.G finished first and second respectively in the group stages, it's no surprise to see them in the finals as well.
They dispatched their opponents with relative ease with DWG.KIA sending HLE packing whilst Gen.G did the same with T1. Both series ended in a three-nil sweep for the top two teams in Korea at the moment, settng the stage for the finale on 10th April.
DWG.KIA vs Hanwha Life Esports
As the Worlds 2020 champion, DWG.KIA certainly has plenty to live up to and they didn't disappoint in the LCK 2021 Spring Split playoffs. DWG.KIA showed just why their one of the best teams in the world right now, displaying three completely different drafts in their games against HLE and making it work every time.
Game one had very little action to begin with only 4 kills across the board after 25 minutes of gameplay. Both teams were content to sit behind and farm up. However, all that changed when DWG.KIA decided to confront HLE at the Baron's pit, which resulted in them taking out two from HLE and the Baron itself. Soon after, another fight broke out in the bottom river, which ended badly for HLE as their whole team got wiped.
Game two saw HLE take a more proactive approach that resulted in them getting a fair number of kills on the board as well as a gold advantage heading into the mid-game. However, DWG.KIA were able to slowly claw themselves back into the game, eventually taking over the lead in terms of kills and gold gained. Their mid-to-late game strategies worked out in the end as they managed to take out four of HLE in the bottom river once more before charging straight ahead to the Nexus.
In the third and final game, HLE took a slight early lead once more. This time, it did look like HLE was going to be able to snatch a win and force a game four, but DWG.KIA had other ideas. While HLE did maintain a slight kill and gold lead, you would always expect DWG.KIA to stage a comeback of sorts. A few minutes,that did happen and DWG.KIA were able to overpower HLE before forcing out the 'GG' call.
You can check out all three matches here: DWG KIA

vs

Hanwha Life Esports
Gen.G vs T1
With the legendary 
Sang-hyeok "Faker " Lee leading the charge, you'd expect T1 to come out swinging against Gen.G. Sadly, things didn't go exactly as planned. One player in particular, however, that stood out from the rest was 
Bo-Seong "bdd" Kwak, who was the MVP is all three games.
Game one started out slowly with only one kill on the board for the first half an hour of the game. However, Gen.G did manage to gain an 11K gold advantage over T1, giving them a significant economic boost. As T1 tried to force the issue by taking the Baron, Gen.G responded well by taking the fight to them and soon after, the game.
Game two also started out in a snail's pace with Gen.G slowly but surely extending their lead as the game went on. T1 tried its best to get themselves back into the game but by then, all of Gen.G were ready to take the Nexus.
As for game three, it definitely had a lot more bloodshed than the first two games as this time, both teams went out looking for kills a lot more. Sadly, it wasn't enough for T1 as they would eventually fall to Gen.G, calling the 'GG' at the half-hour mark in both game two and three.
Still to come...
The grand finals between DWG.KIA and Gen.G is a best-of-five series that is definitely worth watching. Don't forget to catch all the action on 10th April at 4.00 pm.