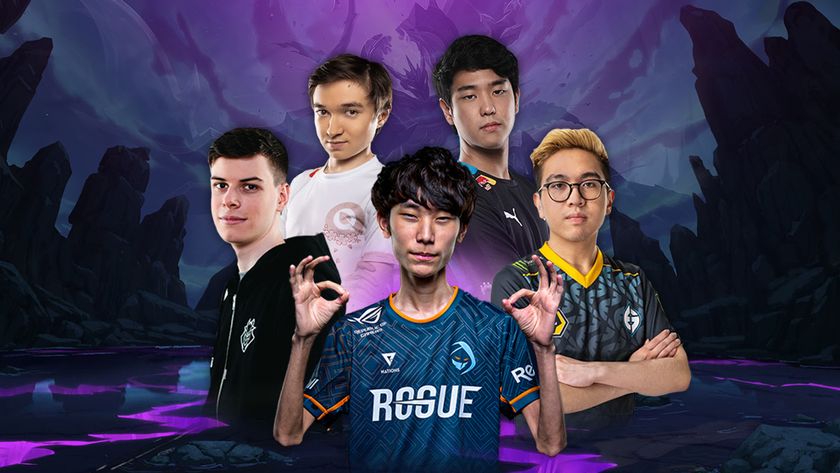 The breakout stars of this season in League of Legends
League of Legends is in good hands with these rising stars.
The current League of Legends 2022 season is well underway as many of the top regions around the world are going through their playoff brackets to determine who will make it to the Mid-Season Invitational happening next month in Busan, South Korea. And like every year, there are always a handful of players who have graced the Summoner's Rift with style and finesse, all the while still learning their way around the competitive scene, rubbing shoulders with some of the world's best. Some of the best teams in the world carry a perfect balance between experience and talent, which is what's needed to go far in League of Legends.
Every year, the Summoner's Rift is home to plenty of young and talented players who somehow, against all odds, sometimes come out on top against seasoned veterans. These up-and-coming talents in the league have shown that they've got what it takes to roll with the big boys while getting the job done. Here are just some of the names that have been setting the tone for future breakout stars.
Kim "Berserker" Min-cheol - Cloud9
The Cloud9 AD carry has had a decent start to his professional career in a top-tier league, having his breakout season abroad. Formerly of T1 Challengers in South Korea, Kim "Berserker" Min-cheol has brought a new style of play to C9, which has helped the team to take the third seed in the LCS Spring Split. His performances during the group stage earned him three MVP awards, the second-highest of his team. Berserker has an average KDA of 5.5 with a GPM of 445 while his win rate sits at 60.9 per cent.
His Jinx and Aphelios are his two highest-rated Champions so far with the former winning four of five games while the latter has won all four when picked. His Aphelios in particular is quite deadly; he went 10/0/5 against 100 Thieves in one of its four victories in the group stage. Unfortunately, the same can't be said for his Zeri, which has lost all four of its games when picked during the Mid-Season Showdown.
C9 are still fighting for their tournament lives as they take on Evil Geniuses with the winner heading to the lower bracket finals. As the reigning champions, C9 will be looking to make it two-for-two but face a steep slope to get there. Berserker will have to step up as with the rest of the team if they're looking to make it far. If they defeat EG in a few days, they will face still have to face Team Liquid and 100 Thieves, two of this season's top teams.
Kyle "Danny" Sakamaki - Evil Geniuses
After having some stellar performances at last year's Summer Split, this is Kyle "Danny" Sakamaki's first full season in the LCS and with Evil Geniuses. Danny made a huge impact last year, taking the 'Rookie of the Year' award and many expected him to fully pop off this season. While that has yet to happen, he has still managed to claim four group stage MVP awards, the highest of his team. He also has one playoff MVP title to his name after coming in clutch for EG against FlyQuest.
His Jinx has been notorious this season, being picked a total of 11 times and winning nine of them. Zeri has also been one of his better champions, winning five of seven games. She was also the pick behind his best game this season against TSM where Danny went 10/0/7. As for stats, he has a 60 per cent win rate to go with an average KDA Of 5.5 while his average GPM was 459.
While EG as a whole has been good, they eventually lost out on making ground towards the Mid-Season Showdown after losing 3-2 to Team Liquid. They did defeat FlyQuest but now face the uphill task that is Cloud9, the reigning Spring Split champions. EG have yet to attend an international Riot tournament ever since coming back to the LCS and this year could be their year if they keep their composure together.
Loïc "toucouille" Dubois - FlyQuest
The young French midlaner for FlyQuest known as Loïc "toucouille" Dubois has been a revelation for the squad as they managed to make it to their first playoffs of the season after a disastrous 2021. While they only made it as far as the first round of the lower bracket, it's still a good push for contention to Worlds 2022 as they still got points for it. As for toucouille's performances, he managed to nab a spot in the 2nd All-Pro Team in the LCS on his first season no less.
While Syndra and Orianna are his most played champions at six games apiece, he's only won two and one of those games respectively. However, his Zoe, Vex, and Veigar have a 100 per cent win rate. It must also be stated that he's only played these three champions twice each. His average KDA of 3.1 is very much mid-tier at the moment but he does have a great kill participation rate of 66 per cent.
Raphaël "Targamas" Crabbé - G2 Esports
As one of three new additions to the G2 Esports roster, it's Raphaël "Targamas" Crabbé's first stint in the LEC and he has proven himself to be more than worthy after supporting the team to a 12-0 lower bracket run that allowed them to win the spot to MSI 2022. While it has been his team that has taken most of the accolades, plenty of credit must be given to Targamas as well who has managed to play his role to near perfection in bringing balance to G2. Coming from the LFL, this will also be his first international showing on the big stage.
Targamas has been one of the LEC's best support players this season as he boasts an average KDA of 5.0 while his kill participation sits at 68.1 per cent. He also boasts a wide pool, playing 16 different champions (the most of his team!) during G2's run to the finish line. His notable picks include Rakan, Renata Glasc, Pyke, and Tanh Kench, supports that have been part of the meta for much of this season. Targamas has been instrumental for G2 this season, which is something worth mentioning considering they made major changes to the team.
With their slot in the Mid-Season Invitational in Busan, South Korea next month already confirmed, G2 will be looking to finally make their mark on the international stage once again after missing out throughout the whole of last year.
Kim "Malrang" Geun-seong - Rogue
Formerly a substitute for DWG.KIA, Kim "Malrang" Geun-seong's move from the LCK to the LEC has been nothing short of great, bringing the team to a second-place finish and in a good spot to qualify for Worlds 2022. His performances also earned him a spot in the LEC 1st All-Pro Team, being one of two Rogue members to claim a place. Malrang's performances in the jungle have been pivotal in Rogue's group stage run, which saw them finish at the top seed of the LEC Spring Split.
Malrang was also instrumental in Rogue's run to the grand finals of the playoffs, being voted as the playoff MVP in their best-of-five series against both Misfits Gaming and Fnatic. He's played six games each on both Jarvin IV and Xin Zhao, winning three and losing three in the process. But it's his Hecarim that is truly underrated, winning all four games when picked.
While Rogue did not make it to MSI 2022, the team will be looking to make a better impression during the LEC Summer Split. Having finished second in the spring, the team is in a good spot to take one of the LEC's two or three spots to Worlds this year. Of course, this depends on how Riot Games will be formatting the world championship this year.