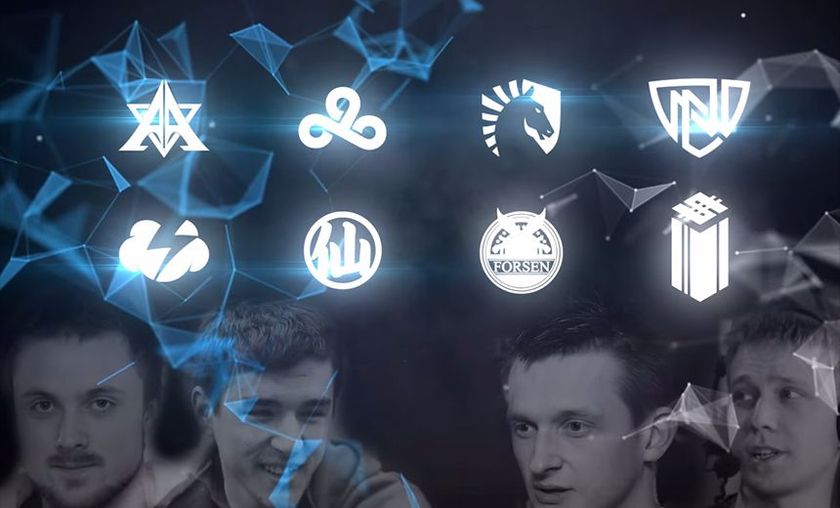 Archon Team League Championships: The ultimate overview









Click 'em to read 'em
At this point, most people already know what the ATLC is, but for those who don't, here's a very short summary: It's a team league with eight teams, organized by Team Archon. Each team consists of three players. In the regular season, each team faces each other team once. Every match between teams is a best of eleven to which each player brings two decks. Every class can only be used once per team, so there are always six out of nine classes covered on each side of the match. After the regular season the league continues with a distinct playoff-format, but by that time we will have another feature about ATLC for you, so let's not deepen this topic further yet. The prizepool is 250,000$. No, that's not a typo.
This feature marks the kick-off of our ATLC coverage which will be quite extensive. The GosuCrew gives you a general overview of all the teams, a breakdown of their strengths and weaknesses as well as an outlook on how we think the teams will perform during the seven weeks of the regular season. So go ahead, read about your favourite teams - or all of them - and drop us a comment to tell us who nailed or failed his analysis.

Forsenboys


The line-up: Sebastian "Forsen" Fors, Keaton "Chakki" Gill, Sebastian "Ostkaka" Engwall
What they have going for them: Pretty much everything. I don't know who created this team, if it was Amaz or Forsen himself, but he might have created a monster. Forsen isn't regarded to be at the very top of the foodchain of Hearthstone players in the wide public. This is probably due to his streaming habits and sometimes even playing tournaments after heavy drinking (DreamHack Summer says hi), but quite a number of pro players consider him underrated. Additionally, all of us should remember his performance at DreamHack Bucharest where he switched to the casting desk, put on his serious face and impressed with an analytical mindset that rivals the very best in Hearthstone.
Speaking of analytical mindsets, Chakki comes in. Yes, all he can do is second places - but he is one of the most consistent in doing so in the last couple of months, so in my book this is a very good thing. Lastly, there's Ostkaka, widely regarded as the best unknown pro player by a mile. "Who the eff is Ostkaka?!" some of you might still say, to which I can answer that you should read about him and know that he has 126 world championship points to his name.  I think these three guys have really good synergy going, being more laid-back and yet experienced. Additionally, they are practice beasts who play a ton of games each, knowing every match-up inside-out. Plus, all of them are comfortable with a multitude of different decks and archetypes.
What's up against them: Honestly, not a lot. Granted, if the team doesn't synergize as well as I think, this might become their downfall. Forsen has proven that if he doesn't care for a tournament, he doesn't perform too well - however, he probably cares this time because he has a) 250,000 reasons and b) a team which really wants him to care. It's hard to say "screw this" when you'd screw your teammates, too. Hell, compared to most of the competition this team probably even has the underdog bonus on its side, even though they have a clean 2-0 record so far.
Prediction: Live finale (first or second place after the regular season).
- by Tilmann "RexVayu" Gebhardt

Nihilum


The line-up: Adrian "Lifecoach" Koy, Dima "Rdu" Radu, Thijs "ThijsNL" Molendijk
What they have going for them: Team Nihilum has, of all the participating teams, the least people on their roster (Forsenboys and Value Town not being counted as actual teams). However, this doesn't stop them from being one of the most well known and well performing teams in the Hearthstone pro scene. It has become common that the majority of the team gets invited to big tournaments, and not without reason.
Lifecoach's Hearthstone performances have only been notable since this year, only having one decent performance in 2014. The German former poker player has become a very well respected player. He rarely makes mistakes and analyzes basically every aspect of a match, which often leads to good results. Known for taking all available time to make a turn, even on the first turn, his most feared card is [card]Nozdormu[/card].
Joining him in the ATLC is the Hearthstone king of the Netherlands, ThijsNL. Thijs has been a well known player for a longer time, winning DreamHack Bucharest in November 2014. He's a feared Druid player who generally favors control decks, although recently he was seen succesfully playing Zoo Warlock in the Vulcun Deckmasters tournament.
The last spot for Nihilum in the ATLC is filled by Romanian veteran Rdu. After the then unknown Rdu beat Amaz in the finals of DreamHack Summer, he became an often-seen face in the Hearthstone scene. Though younger than most players, he is certainly not unexperienced and whoever underestimates him will be taken out before they can realize it.
What's up against them: In the ATLC format, being a specialist is highly beneficial. Players can just pick their strongest classes and crush their opponents. However, apart from Thijs being a known Druid player, there isn't a real specialist on team Nihilum. This could turn out as being a drawback, especially with Thijs and Lifecoach both being known as control players and therefore maybe struggling to find enough decks they are comfortable with without becoming predictable after a couple of weeks. Having netted two convincing wins thus far, however, this doesn't seem to be a major obstacle for the team.
Prediction: Live finale (first or second place after the regular season).
- by Tom "Matthieist" Matthiesen

Value Town


The line-up: Jeffery "Trump" Shih, Brian Kibler, David "Dog" Caero
What they have going for them: A lot would be the best answer for that. On first glance this team may have appeared a bit lackluster, as all of their player were considered to be in the middle tiers and none of them had any tournament wins behind them - "had" being the very important word here because while it is easy to judge a team on historical performance, this is a team that should absolutely be judged on their current form. Trump is on fire, performing better than he ever has, getting high legend ranks and earning his first tournament win with HTC Recharged. Not a player to be trifled with. Granted, he tanked hard in week two, but he was also given classes which have the potential to tank by his team.
Next we have Dog. Like Chakki, he seems to be eternally cursed with second places, however those are premier level tournaments he is getting second in and that, along with an 80% winrate in June, is how he is currently ranked 4th in the world. Finally we have Kibler, a wildcard if there ever was one. The popular streamer has historically shown more prowess as a deckbuilder, getting legend with Dragons and winning the first Challengestone tournament. His performances in traditional competitive events have been somewhat of a mixed bag, however with an impressive 4-0 performance in the first two weeks of ATLC, we have very few reasons to count him out and quite a lot of reasons to believe this team might go very far.
What's up against them: Nothing that we would know about. Results aside, we are dealing with some of the most professional players in hearthstone. These are players with a history of bringing their A-game and taking every event serious. As they have no prior history as a team it may reflect on their ability to synergise, but we have practically no reason to think this would be the case, nor do we have reason to doubt their preparation as Trump is one of the most analytical players out there. Honestly there really isn't much on this team to point to as a liability as of now.
Prediction: Satellite (third to fifth place after the regular season).
- by Stefan "Sumadin" Suadicani

Archon


The line-up: James "Firebat" Kostesich, Paul "Zalae" Nemeth, Sebastian "Xixo" Bentert
What they have going for them: Being the first Hearthstone team to get their own house is a big advantage for Archon. Amaz's roster has been pretty tight since the beginning and having most of the players in one place is a big part of the reason why.
This will all come in handy during the ATLC. If other teams' members are all remote and have to communicate via the internet, the heart of Archon can channel the house atmosphere and the power it gives. It's no secret that having all the players on a team living together has been the key to success in traditional esports, especially in team-league formats. And while Xixo is currently not residing in the house, he's just one player on a three-man line-up and his ATLC mates Firebat and Zalae can feast on the benefits that sharing a common place with a full time coach and manager provides.
Of course, the fact that Firebat remains the best player in NA, top two in the world and can pilot virtually any deck, style or class helps. The fact that he's 4-1 in the first two ATLC matches alone proves that he'll be the rock-solid shoulders on which Archon will rest.
What's up against them: While Firebat and Zalae have been doing more than well in tournaments they've attended, Xixo's results outside ATLC have been on a downward streak. Once one of the most feared players in Europe and a real terror of open qualifiers, Xixo has been struggling and is on a sub-40% win-rate in the past two months. Although he managed to fix his record a bit going 4-2 in the ATLC so far, you don't have to look far to find the weak link.
Moreover, I'm afraid Archon will end up a roster with a predictable class line-up. In their two ATLC matches, they played a Mage/Warlock/Rogue/Hunter/Druid/Warrior composition, split exactly the same way between Firebat (Mage, Warlock), Zalae (Druid, Warrior) and Xixo (Rogue, Hunter). When the format allows bigger deckbuilding freedoms and has Bo1 individual matches, not abusing it is a missed opportunity.
Prediction: Satellite (third to fifth place after the regular season). 
- by Radoslav "Nydra" Kolev

Cloud 9


The line-up: Cong "StrifeCro" Shu, Aleksandr "Kolento" Malsh, Jan "Ek0p" Palys
What they have going for them: StrifeCro and Kolento. At this point, I'm already unsure if I'm required to write anything more, but I guess for the sake of a reasonable argument I'll go for it. So, whereas most of the other Teams feature a clear ace (Firebat for Archon, Lifecoach for Nihilum, Gaara for Tempo Storm or Savjz for Team Liquid being obvious examples), Cloud 9 has two. Kolento is still clearly ahead of StrifeCro in terms of titles or prize money won, but both of them have been on top of the Hearthstone scene pretty much since the start, held #1 in our rankings for longer or shorter periods of time as well as invented or refined a couple of decks which were or still are the go-to-decks of their respective classes.
Additionally, there's Ekop on the team. A player whose results have always been mixed and who didn't have a strong year in 2015 so far at all - but as it happens, at his last big tournament, namely DreamHack Summer, he made a really good impression, just barely not making the playoffs. A good showing right on time for the ATLC. Ekop remains one of the most polarizing of all pro players, being equally hated and loved. It's an important fact, though, that fellow pro players often describe him as being a great guy to hang out with, always up to do things. Such a personality should have its value in terms of team synergy.
What's up against them: Hard to say, because on paper there aren't any evident weaknesses. Kolento and StrifeCro are some of the most stellar players in the world and even though Ekop is not in his 2014 shape, he's never to be underestimated and still one of the best Shaman and Handlock players in Hearthstone. 
Every now and then, some people state that Cloud 9 isn't so much a team rather than individuals who happen to wear the same jersey. Still, the question remains if this matters too much - after all, the first and only time StrifeCro and Kolento teamed up thus far, they dominated the Blackrock Team Brawl.
Prediction: Satellite (third to fifth place after the regular season).
- by Tilmann "RexVayu" Gebhardt

Team Liquid


The line-up: Janne "Savjz" Mikkonen, Yevgeniy "Neirea" Shumilin, Jeffrey "Sjow" Brusi
What they have going for them: Team spirit. As opposed to Cloud 9, the blue horses of Hearthstone are known to be practicing together. Not all the time, but at least to some extent. It also seems that these three guys have good synergy going personality-wise, all of them being pretty humble and not making a fuss about themselves.
Next, they feature a good diversity of specialists and generalists. Sjow is known to be one of, if not the best Warrior player in the world, while Neirea's Valeera is always scary. Savjz is the type of player who can play (and be good with!) pretty much any class and archetype, which is really important for the ATLC because rather sooner than later you need a player who is also comfortable with niche picks.
Speaking of Sjow, he has been doing especially well recently. He won the Xfinity Hearthstone Invitational in April, then got third place at the HyperX Head-to-Head tournament in May. Right now he's demolishing PVPLive's HPL, sitting comfortably at first place with a sick record of 7-1. In ATLC he's also 4-0 so far. Dude's smokin' hot, someone hand him some water, please?
What's up against them: It's hard to describe, but to me this team is missing ... some oomph. As in, they don't seem to have real weaknesses, but at the same time I also don't feel there's too much which is really scary among them. Granted, Sjow looks really strong right now - at the same time though, Savjz doesn't. Not only because of his score of 2-8 in ATLC so far, but mostly because it's been quite a long time since we've scene him with an impressive showing at a tournament. If Liquid turns out to make it far I'll be the first one to admit I underestimated them, but right now it's hard to imagine them ruling over the other, really strong looking teams in this league.
Prediction: Redemption or elimination (sixth to eighth place after the regular season).
- by Tilmann "RexVayu" Gebhardt

Celestial


The line-up: Xieyu "TiddlerCelestial" Wang, Shih-Kuang "FrozenIce" Chu , Austin "SilentStorm" Li
What they have going for them: The wisdom of the ancient and forgotten Chinese deckbuilding fu. The Celestial squad is an amalgam of playstyles and knowledge, which should make any Hearthstone deckbuilder excited. If we take SilentStorm, for example, we'll remember his Demonlock innovation which swept the competition in the first ESL Legendary Series, and if we look at TiddlerCelestial, we get only the best performing Chinese player in the world who once made such a strange Mage deck that not even the best westerners dared to try it in competition.
This is Celestial's biggest strength – unpredictability due to their diversity. All three players come from three different regions – NA, China and Taiwan – and it's something that can work in their favor. Both Tiddler and SilentStorm are experienced champions with long Hearthstone careers and will be prominent bannermen for the team.
What's up against them: Inconsistency within their own ranks. FrozenIce might be one of Taiwan's best players but he's definitely the weak link here with a 2-6 record thus far. He's had very limited experience competing against the westerners outside online qualifiers and the recent DreamHack Summer was one of these rare occasions where he got to compete on a bigger stage. Even though in ATLC week one he performed better than his captain (Tiddler himself went 0-4 against Liquid), numbers show that he's the one who needs to catch up to his team-mates.
Prediction: Redemption or elimination (sixth to eighth place after the regular season).
- by Radoslav "Nydra" Kolev

Tempo Storm


The line-up: Petar "Gaara" Stevanovic, Haiyun "Eloise" Tang, George "Hyped" Maganzini
What they have going for them: Immediately, there is a very noticeable absentee from the line-up in team leader Andrey "Reynad" Yanyuk and it remains to be interesting to see how the team can perform without their most well-known member. However, given the spot in place of Reynad is Tempo Storm newbie Eloise. The China born player has been presented with her first shot at a big western tournament and after two weeks is still somewhat of a darkhorse, proving difficult for other teams to predict and play against.
Eloise's teammates for ATLC compliment her in what she lacks in previous tournament experience. Firstly, there is Gaara who won DreamHack Bucharest 2014. Since that early success he showed more strong performances for example at WCA, before he found himself in somewhat of a lull. He recently fought back into better form though, winning the HyperX Head-to-Head event and having performed impressively again at this years DreamHack.
Lastly comes Hyped, another veteran of the game. Yet to win a tournament of note, Hyped has always been there or there abouts, playing consistently well at a top level. A true competitor, Hyped must be eager more than most to showcase his talent and perform well at this championship.
All in all, Tempo Storm is one of the biggest teams in the Hearthstone scene, both skillfully and in reputation, and regularly receive invitational spots to the majority of major tournaments. They will undoubtedly prove to be a tough opposition, regardless of who they face in the competition.
What's up against them: "Always the bridesmaid, never the bride" is a phrase that jumps to mind with this team. Meaning that although the team tends to perform very well whenever they play, they seem to just fall a little short. Without the team's - arguably - best player present at the tournament, it is difficult to see them doing well. Finishing runner-up at tournaments is impressive, but not really when you do it three times and therefore lose a team match. So far, they haven't performed badly at ATLC, but it didn't net them a win. If they can find that little bit extra then maybe they will still stand a strong chance at the ATLC, causing an upset to their usual status quo. However, there is a long way to go yet.
Prediction: Redemption or elimination (sixth to eighth place after the regular season).
- by Todd "AnakinHS" Rolls
Photos by: GosuGamers, DreamHack
---

More on Follow @GosuGamersHS