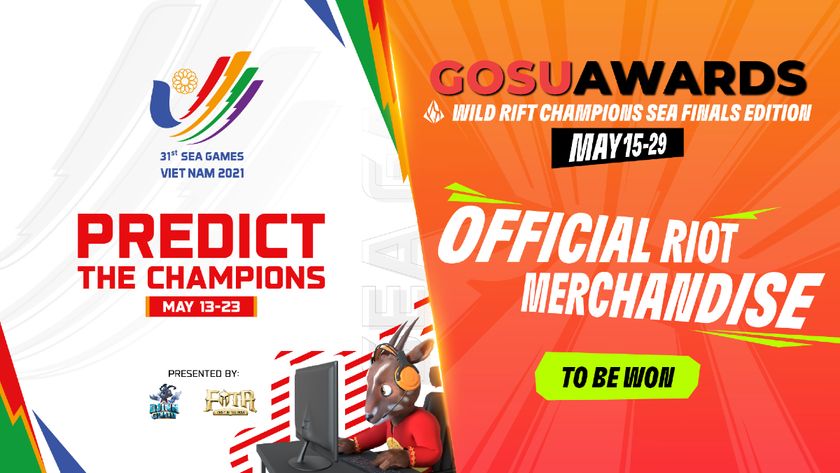 GosuGamers presents the GosuAwards: WCS SEA 2022 Finals Edition
While the WCS SEA 2022 Finals ended a short time ago, GosuGamers still has a fantastic way for you to win with a brand-new GosuAwards.
After players and teams have played their hearts out in an attempt to become champions of Summoners Rift, the GosuAwards seeks to find who the community deems to be the best with a brand-new League of Legends: Wild Rift edition which will honour the best players, moments, newcomers, and MVP of the WCS SEA Finals.
From May 15 through 29, the GosuGamers community will have a chance to vote on who they think should be the rightful victors, with a ton of prizes up for grabs for those who cast their vote. All that you need to do is register as a member of the ever-growing GosuGamers community and you will be on your way to win official Riot merchandise.
There are a total of eight categories to vote on, which are:
Best Newcomer
Best Solo/Baron Lane
Best Mid
Best Support
Best Jungle
Best Moment of the Tournament
Overall MVP
To enter the GosuAwards WCS Finals SEA Edition, all you need to do is follow this link, sign up if you are not already a member, and select which players and moments you feel deserve to be rewarded as the absolute best from the event. Be sure to also look at the WR Champions SEA competition rules by following this link.

Additionally, GosuGamers has teamed up with many incredible partners to provide our readers with the latest news, updates, and tournament results from the Hanoi 31st SEA Games. Better yet, we are running an exclusive contest presented by our partners Djinn Guild and FOTA. Check out this article on how to participate in our 31st SEA Games Predict the Champions contest.