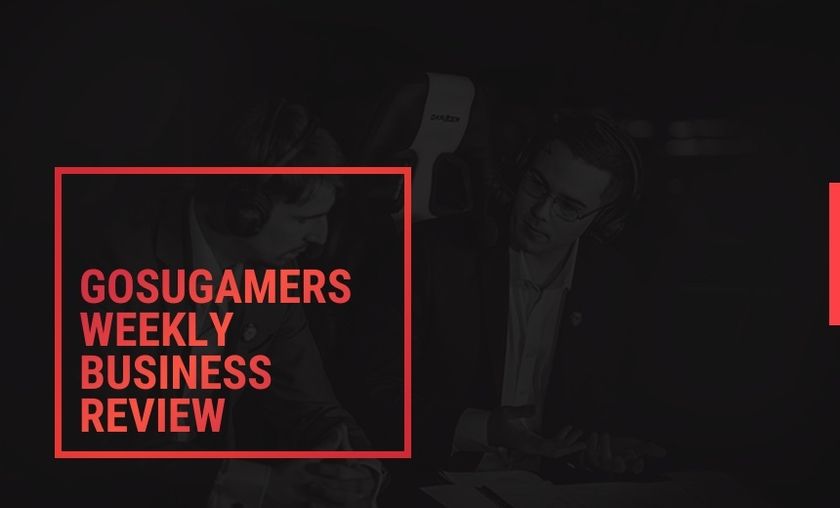 GosuGamers Weekly Business Review, 28/7 - 4/8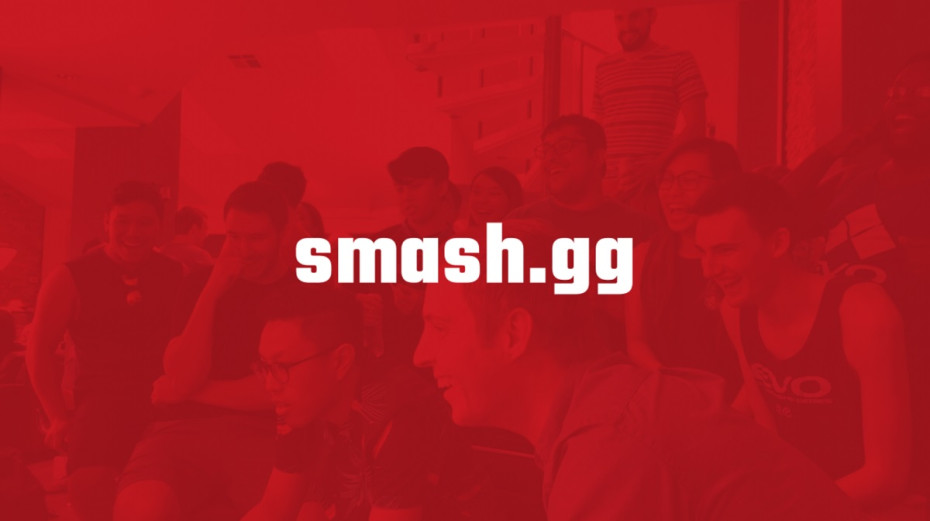 It might not technically be the biggest story of the week, but we're going to start with Smash this week, or a few titbits from that neck of the Wispy Woods. First up we have the Tournament Organiser's (TO) dream, Smash.gg, who this week have announced they have raised $11m of venture capital to support their growing platform, led by Nabeel Hyatt, partner at Spark Capital. The platform itself started as a way to enable smaller events to easily arrange and advertise their events, and has grown now to the point where games other than Smash use it for major and minor tournaments alike.
Spark and Hyatt have previously invested in firms such as Cruise, a company aimed at advancing the way computers perceive the real world to make self driving cars safer, and the darling of the esports industry Discord, known for being one of the more robust and gentle chat programs available. The Cruise investment was eventually acquired by General Motors, and that along with Discord is an impressive track record. Hyatt is joined on the list of investors by the likes of Accel Partners and Horizon Ventures, as well as seed investors like Caffeinated Capital and Lowercase Capital.
There have been a few moments of controversy for the platform since it was born, most notably around crowdfunding and goals for events, but the majority of those have been about companies not delivering on promises made, rather than Smash.gg themselves. One such example was the Genesis 3 video that the community raised $4k for, from the production firm Last Stock Legends, only to be told they would have to wait as the company had taken on more projects in the meantime (whilst the same firm was advertising other sub goals on the same platform). This is far more down to poor planning than true malice, but also works as a good example of the unique way Smash esports operates at times.
The investment is a sign of impressive growth for Smash.gg, which currently employs 30 people, especially for a product that started in the somewhat backward world of Nintendo esports. "We invested in Smash.gg because of their unique ability to connect and empower communities within the gaming ecosystem," said Amit Kumar, an esports-focused investor at Accel. "The platform that Shan and his team have created is poised to become critical infrastructure for an industry that's fast reaching an inflection point, and we're very excited to partner with them on the opportunities ahead."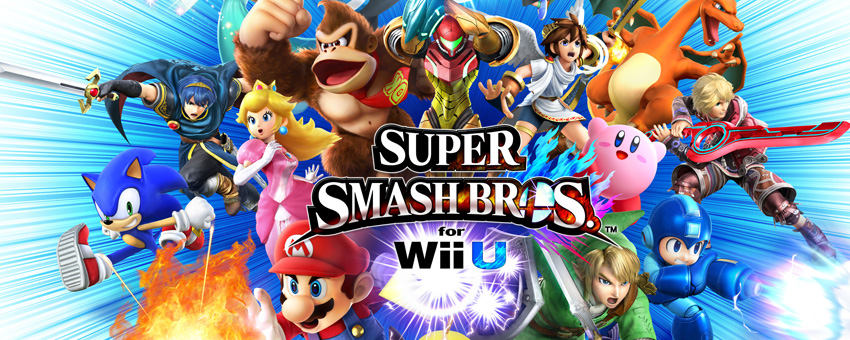 Sticking with Smash, and Suar, one of the Panda Global stats guys came out this week with a stark analysis of the future of Smash 4, basically positing that the current model is unsustainable, and could collapse within the year. His main gripe was that too much money was being dedicated to pot bonuses that are used to attract top players to events, and that marketing was mainly aimed at a stagnant fanbase as a result, due to the fact those top players did a lot of the advertising through tweeting to their captive fans, most of who are already aficionados.
The point is an entirely valid one, but here at GG we feel that he may be fighting a losing battle in some ways. Many names in the Melee scene, which is far older and more established than Smash 4, have a loose grasp on the economics of esports, and the vast majority of players struggle to come to terms with the way they have to work to earn money. Things are slowly changing, but you will still see players and coaches claim they 'shouldn't have to deal with jetlag', and mid-level pros asking for wages far in excess of what they can generate, without really wanting the same commitments in terms of content and promotion that a top Dota or CS pro would take as standard.
Sadly, Melee is a closed club and has been for a while. This is best illustrated with the recent rules discussions, which have taken place among a tiny group of people who are only qualified for the role if you consider time in the scene relevant to understanding how competitive rulesets should be formulated, but there are many other examples. This has led to a point where we've seen a slowdown in growth, and opportunities missed, with the majority of top players making decisions that only benefit them in the short term, not the game in the long run.
Obviously that seems fine on the outside, but if playing Smash is your only marketable skill it should be in your interest to help the game itself thrive, rather than just get as much money as you can, right now. If Smash 4 is lucky, the clever people Panda and others have hired will manage to influence the rest of the scene and avoid the same mistakes that have limited Melee these past few years, but it is a crucial time, and may require players to sacrifice now for the long-term health of the scene.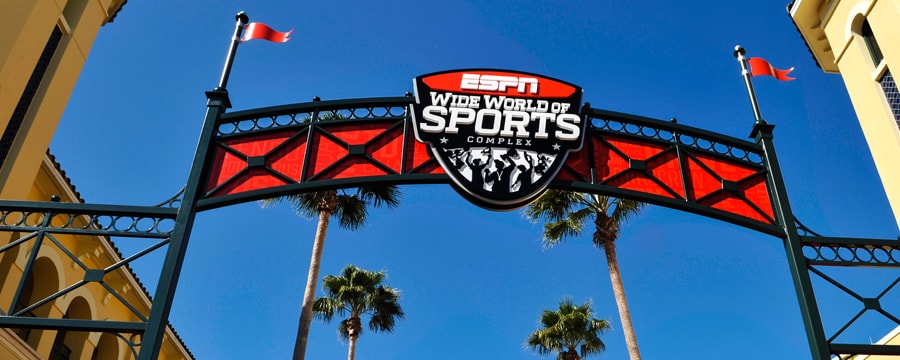 Finally, we have a report from the ever-interesting Jared Wynne over at The Esports Observer, who brings us the news that Disney are considering using their Orlando, Florida resort to host esports events in future. The company, which recently broadcast the Smash 4 section of Evo 2017, has already dipped a toe into the scene, or a foot at this point maybe, and of course are also the money behind ESPN and their esports section.
According to the report, the ESPN Wide World of Sports facility, which is at the Orlando site, could be the venue for these events. The facility is aimed at younger competitors, meaning there could be controversy if games like Counter-Strike or Mortal Kombat are included, but for titles like Smash 4, League of Legends, Overwatch and many others it could equally be a chance to get new users hooked on esports early, as well as creating an established venue for events that guarantees a percentage of 'new' fans will be in attendance.
There is also a swirling susurrus that whispers 'Overwatch venue' in some ears, but that is a long way down the road, and it would be an interesting decision to let Disney own a franchise, given all the ways they are already tied to the ecosystem and able to influence it. The potential is certainly there, and with ESPN/Disney still committed to this esports dream, it could grow into something very special and significant for our scene down the line.
Roundup
Guardian joins FaZe, Allu is out
TI prize pool reaches record amount
Peggy gets some golden advice on contracts
Matches of the Weekend
Hellraisers v C9 at TI. What more could you want?
Reason v Method in CS? Might be good...
South Korea v Netherlands in Overwatch
Events to catch
The International. Nothing else needs to be said
Gfinity, it's like CS, but without big teams
OGN Apex, for the Overwatchers
ESports Careers
If you want to be on TV and love esports, this is for you
Social Media specialist required by G2
ESL need a marketing manager
Giggles
CS:GO, imagined as an RPG. What a world that would be