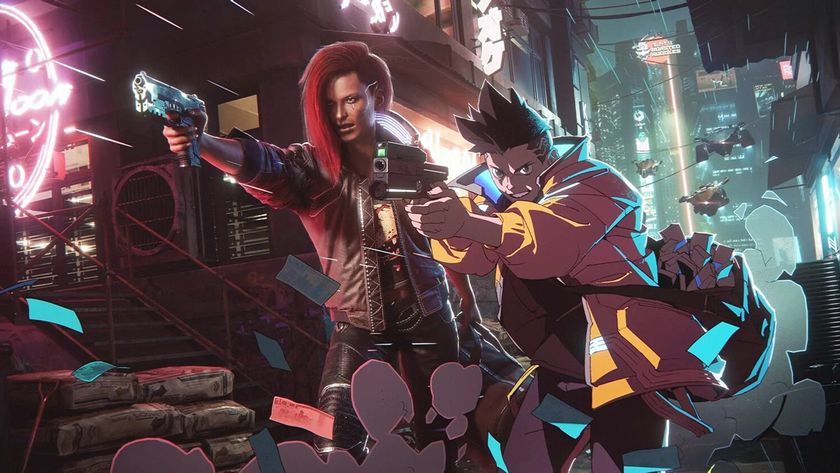 Cyberpunk 2077 hits 1 million daily players following Netflix's Edgerunners anime
Image: CD Projekt Red
Cyberpunk 2077 is making a comeback thanks to the success of Netflix's anime series Cyberpunk Edgerunners.
CD Projekt Red's infamous open-world action-RPG Cyberpunk 2077 is experiencing a major resurgence in players this week. The developer announced on Twitter that one million users have played the game each day this week, following the recent success of Netflix's anime series based on the game: Cyberpunk Edgerunners. 
To be fair, Cyberpunk 2077's resurgence in popularity might not only be attributed to the anime's release. CD Projekt Red recently announced that the game will be getting a new expansion next year called Phantom Liberty, adding a new district and story campaign for players to explore. The developer also dropped a tie-in update to the anime series featuring additional cosmetic items, such as David's bike and jacket, and a new quest. Players likely returned to check out all this new content, too. 
Cyberpunk Edgerunners launched on Netflix on September 13, and it's been blowing up online ever since with solid word-of-mouth. Studio Trigger animated the series, with episodes written in collaboration with CD Projekt Red to remain as faithful to the game as possible. Since the series features multiple locations and nods to the games, it's only natural that people might want to hop onto the game once they're done with their binge. Night City is an addictive, dangerous, place to be. 
While the daily '1 million' player count is likely spread across all of the game's platforms, the game has seen a very real uptick on Steam recently. According to Steamcharts, Cyberpunk 2077's average concurrent player count went from 10,411 in August to 22,911 this month. Its peak concurrent player count has gone from 18,695 to 89,387 in the last 30 days. That's the power of anime at work. 
CD Projekt Red has enjoyed a comeback like this before. When Netflix's The Witcher live-action series launched, sales of The Witcher 3: Wild Hunt went up by a whopping 554% and its player counts on Steam hit a record high. That's an astonishing achievement, considering that it happened four whole years after the game's release without any new content to entice players back. 
Cyberpunk 2077 originally launched in a sorry state, infested with bugs and performance issues across all platforms, but especially so on consoles. CD Projekt Red has been steadily releasing fixes for the game and will continue to do so for the near future, with the next update aiming to overhaul the in-game cop system. Despite all that effort to refurbish the game however, the upcoming expansion Phantom Liberty will be Cyberpunk 2077's final big content drop. The developer is already moving on to making more Witcher games in a whole new saga, and might finally be ready to leave Night City behind.
In case you missed it, Cyberpunk 2077 is also getting some performance upgrades with Nvidia's upcoming 4000-series graphics cards.