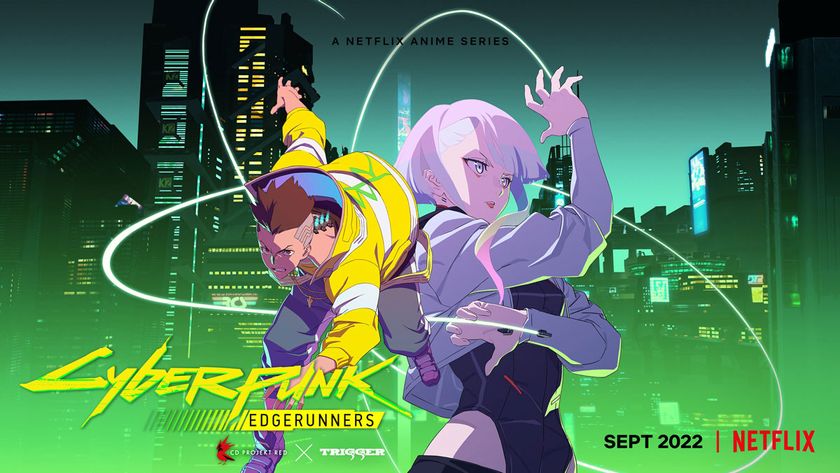 Netflix's first trailer for Cyberpunk: Edgerunners teases lots of futuristic anime action
Image: Netflix
Netflix's anime series based on Cyberpunk 2077 will premiere this September. 
Netflix has revealed the first trailer for Cyberpunk: Edgerunners, an anime series created by studio Trigger, the Japanese animation studio behind Kill la Kill. Edgerunners is based on CD Projekt Red's sci-fi RPG Cyberpunk 2077, and features a few characters and locations from the game. 
Watch the trailer below:
Here's Netflix's description of the show:
Cyberpunk: Edgerunners tells a standalone, 10-episode story about a street kid trying to survive in a technology- and body-modification-obsessed city of the future. Having everything to lose, he chooses to stay alive by becoming an edgerunner — a mercenary outlaw also known as a cyberpunk.
In typical studio Trigger fashion, this show looks beautiful. Fans of the game will notice a lot of familiar visuals in the show's depiction of Night City, including its monolithic skyscrapers, koi fish holograms and of course, its fast-paced vehicle chases. Netflix also dropped a clip from Episode 4 featuring the Maelstrom Gang, highlighting how violent the series is bound to be:
Cyberpunk: Edgerunners is directed by Hiroyuki Imaishi (Gurren Lagann, Promare) with character designs from Yoh Yoshinari (Little Witch Academia). Masahiko Otsuka and Yoshiki Usa write for the series, while Akira Yamaoka acts as composer. The series launches on Netflix this September, and you can check out a poster below.