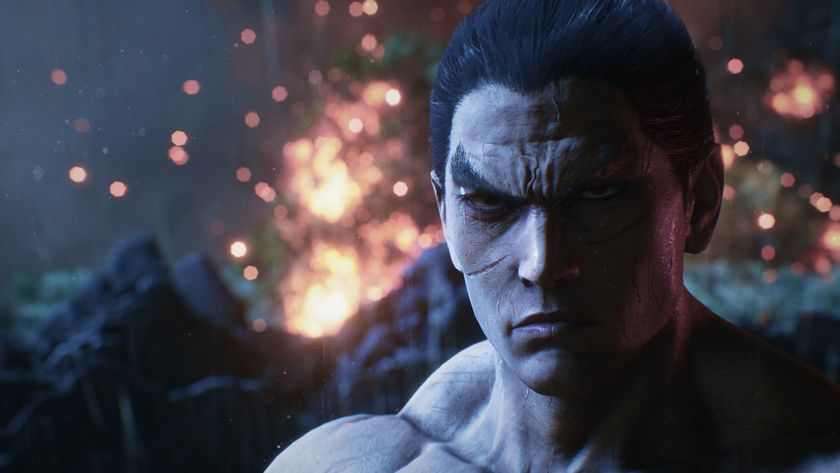 Tekken 8's reveal trailer shows off a next-gen graphical leap
Image: PlayStation
Tekken 8 has officially been revealed with an action-packed new trailer.
Today's State of Play showcase gave us the reveal trailer for Tekken 8, an upcoming sequel in the iconic fighting game franchise. The trailer focuses on the game's big leap in visuals compared to past entries, giving two familiar faces a photorealistic upgrade. 
Watch the trailer below:
Game director and franchise creator Katsuhiro Harada wrote on a PlayStation Blog post that the trailer consists of in-engine footage capture on the PlayStation 5, meaning that this trailer is meant to show players exactly what they can expect from Tekken 8 visually. That includes battle stage effects, says Harada: "if you pay attention to the background during the battle, you can see dynamic waves and tornadoes, a huge tanker gradually breaking apart, storm rendering so realistic that you can feel the wind pressure, the density of the rain."
Much like the trailer implies, Tekken 8's story will focus on a father-and-son showdown between Kazuya Mishima and Jin Kazama. The trailer consists of a cutscenes from the game's campaign, though it lacks context on why exactly these characters are going at it so brutally. Harada writes:
This new entry will focus on the father and son showdown between Kazuya Mishima and Jin Kazama. As for the meaning of the scene in the trailer and how significant it is to the main story… we look forward to you finding it out when the game releases.
And then he tweeted about not having a PS5 yet:
https://twitter.com/Harada_TEKKEN/status/1569845159378173953?t=7GkHQO73bKo6RhAB-PW3Lg&s=19 
Fans of the franchise were also treated to a Netflix animated series based on Tekken 2 recently, titled Tekken: Bloodline. The series follows the origin story of Jin Kazama, making it good viewing material if you'd like to catch up before Tekken 8 arrives. The sequel currently has no release date.