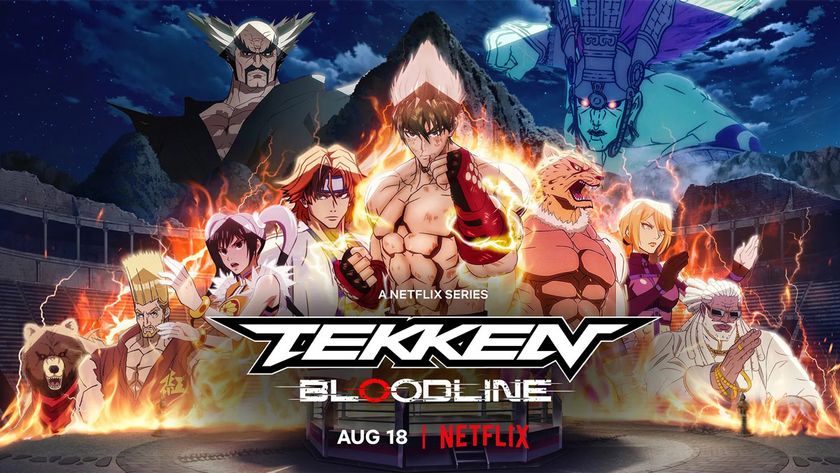 Netflix's new Tekken: Bloodline trailer previews action-packed quest for revenge
Image: Netflix
Tekken: Bloodline brings the fighting game roster together at the King of Iron Fist Tournament this August. 
Netflix has dropped a new trailer for Tekken: Bloodline, an animated series based on Bandai Namco's fighting game franchise. The series follows Jin Kazama, who trains to fight at the King of Iron Fist Tournament to avenge the death of his family. The series will hit Netflix on August 18, 2022. 
Watch the trailer below: 
Netflix's synopsis of the series reads:
"Power is everything." Jin Kazama learned the family self-defense arts, Kazama-Style Traditional Martial Arts, from his mother at an early age. Even so, he was powerless when a monstrous evil suddenly appeared, destroying everything dear to him, changing his life forever. Angry at himself for being unable to stop it, Jin vowed revenge and sought absolute power to exact it. His quest will lead to the ultimate battle on a global stage — The King of Iron Fist Tournament.
It looks like the bulk of the story will focus on Jin training with Heihachi Mishima to learn how to fight, in order to eventually take the fight to the King of Iron Fist Tournament. There, he will face off against Ogre, whom he believes to be his mother's murderer. The trailer also shows off fighting combos and moves lifted directly from the games, which goes a long way for authenticity. 
Fans will also recognise a few familiar faces from the Tekken roster here. Hwoarang, Feng Wei, Ling Xiaoyu and Julia pop up in the trailer, among a fleet of other fighters who will all meet during the tournament for a series of intense battles. The story seems to be roughly based on the events of Tekken 3, which first introduced Jin Kazama to the franchise. 
Tekken: Bloodline will launch on Netflix on August 18, 2022. The streaming service has also released a trailer for DOTA: Dragon's Blood Book 3, which will be released one week earlier on August 11.