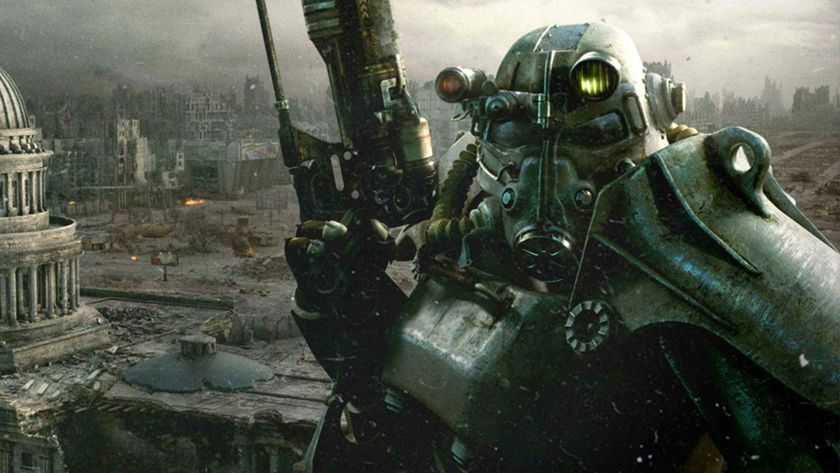 Bethesda's next game after The Elder Scrolls 6 will be Fallout 5
Image: Bethesda Game Studios
Bethesda already has its next two games after Starfield all planned out. 
In the wake of today's Xbox and Bethesda extended games showcase, Bethesda Game Studios' creative director Todd Howard revealed that the studio already knows what its next two games will be. Right after the studio puts out its sci-fi RPG Starfield, it'll get to work on The Elder Scrolls 6, the highly-anticipated sequel to Skyrim. And after that? Fallout 5. 
Howard announced this in an IGN interview, confirming that Fallout 5 was also not going to launch for a very long time. First, Starfield has to come out in 2023. Then, the studio has to move into full production on The Elder Scrolls 6, which takes players to a new open-world fantasy realm. As if this wasn't keeping the studio busy enough already, Howard confirmed that their focus would then pivot to Fallout 5 - and judging by how long it takes for these games to come out, we probably shouldn't expect to play it anytime soon. 
Howard said, "Yes, Elder Scrolls 6 is in pre-production. And, you know, we're going to be doing Fallout 5 after that, so our slate's pretty full going forward for a while."
These aren't the only three Bethesda games we're getting in the foreseeable future, though. Howard mentioned that the studio has a few, "other projects," that it considers, "from time to time," even if they haven't come to fruition just yet. These could be smaller spin-off projects akin to Fallout 76, though hopefully a little more feature-complete at launch. 
It's worth noting that Bethesda first confirmed The Elder Scrolls 6's existence in 2018, and the game remains in pre-production today - likely meaning that its release is many years away still. Fallout 5 will be even further along, leaving fans of the franchise in a rut until it eventually comes out. 
Howard acknowledged the frustrations fans might have with these long gaps in between releases, saying, "They do take a while, I wish they came out faster, I really do. We're trying as hard as we can, but we want them to be as best as they can be for everybody."