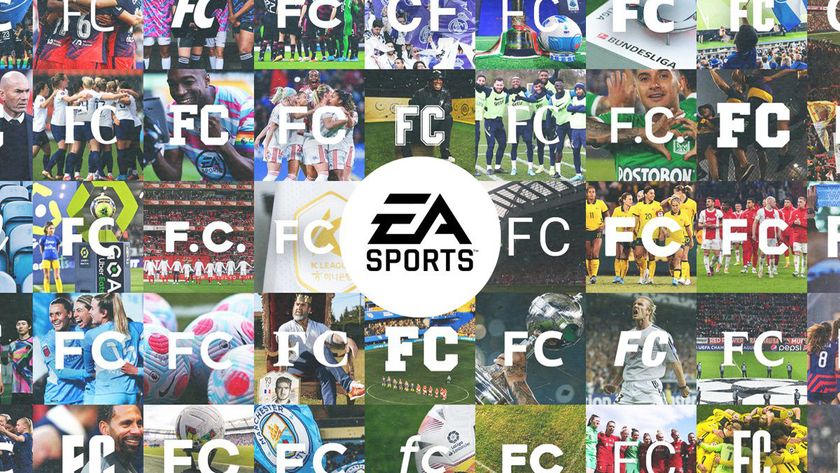 EA and FIFA are splitting up and making football games separately
Image: EA Sports
FIFA and EA have called it quits on their 30-year partnership after a reported $1 billion disagreement.
Electronic Arts' FIFA games are about to come to an end. The games publisher has announced that it's splitting up with FIFA - the international football governing body - and renaming the FIFA football game franchise 'EA Sports FC'. FIFA on the other hand, will go on to make sports games of its own with other partners. 
This change won't take effect until 2023, which means that fans of the franchise will still get FIFA 23 later this year. Next year, EA will put out a game under its new brand EA Sports FC, which it claims will include everything fans love about FIFA. In its announcement, EA says:
Everything you love about our games will be part of EA SPORTS FC – the same great experiences, modes, leagues, tournaments, clubs and athletes will be there. Ultimate Team, Career Mode, Pro Clubs and VOLTA Football will all be there. Our unique licensing portfolio of more than 19,000+ players, 700+ teams, 100+ stadiums and 30 leagues that we've continued to invest in for decades will still be there, uniquely in EA SPORTS FC. That includes exclusive partnerships with the Premier League, LaLiga, Bundesliga, Serie A, the MLS – and more to come.
This means that all your favourite modes and teams will stay despite the loss of FIFA's licensing, but the company wants to take this new name as an opportunity to create something new too. More information on EA Sports FC will likely come after the publisher puts out FIFA 23 this year, which it claims will have, "more features, game modes, World Cup content, clubs, leagues, competitions, and players than any FIFA title before."
Fun fact! EA has been making FIFA games since 1993's FIFA International Soccer for the Sega Genesis. Their partnership will have lasted for a clean 30 years by the time 2023 rolls around. According to Kotaku, the relationship between both companies broke down largely due to EA not wanting to pay a whopping $1 billion for an exclusivity deal with FIFA. EA also wanted to push FIFA into making NFTs, but FIFA wanted to partner up with companies other than EA to make additional games. 
The latter has already come to fruition. Off the back of EA's announcement, FIFA announced that it's already partnering with other publishers to put out a number of 'non-simulation' games this year. In 2023, FIFA will continue its own franchise without EA by developing FIFA 24, FIFA 25 and so on with a different games publisher. Personally, that seems like a rather short turnaround - so we're not expecting greatness from FIFA next year.