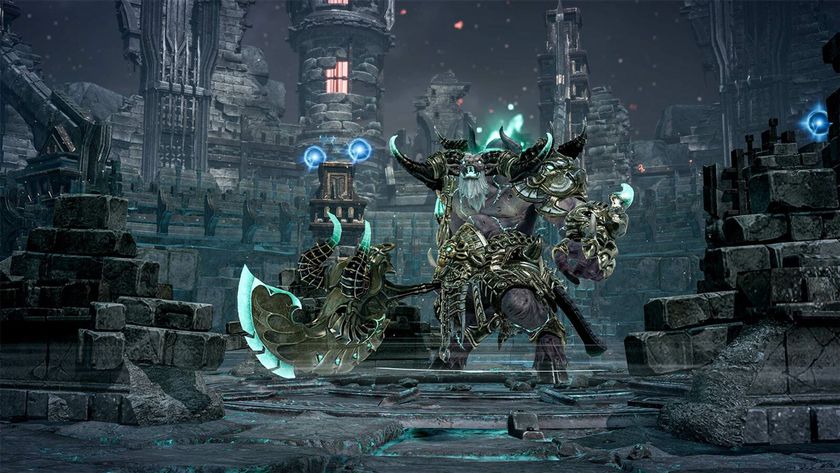 Lost Ark is getting its first Legion raid Valtan this month
Image: Smilegate
Lost Ark players have a ton of new content to look forward to in May, including the game's first Legion Raid. 
Players on Lost Ark's western servers can now look forward to a pretty chunky May update, which developer Smilegate has revealed to include the very first Legion raid. According to the developer, enough Lost Ark players have finally reached the necessary item level to participate - which is why they're only getting the raid now. 
But what are Legion raids, you ask? Smilegate describes them as, "difficult team-based activities that require teamwork to understand and execute the strategy necessary to counter each Legion Commander's unique characteristics, abilities, and mechanics." This new eight-player Legion Raid is called Valtan, and players will need an item level of 1415 to do the raid at normal difficulty or 1445 at hard. 
There will be a bunch of new mechanics to learn, checkpoints to save progress and a new 'Relic' rarity for gear which can be crafted from materials earned in the raid. Relic gear is the big reward for players here, giving them armour and weapon bonuses, higher stat bonuses and more engraving nodes on their accessories. 
The May update brings more than just this Legion raid, of course. If you're up for more Guardian raids, meet Deskaluda, a new guardian you'll need an item level of 1415 to attempt. You can take on this raid alone, with a party or matchmake with up to three other players for a chance at more Relic quality accessories.
This month also sees the arrival of the Destroyer class, a hammer-wielding brute that specialises in charging into battle without a second thought. The Destroyer deals a ton of stagger damage as the fourth Warrior Advanced Class.
May's update also adds a new weekly activity in Challenge Guardian Raids, new quests and open world activities, new guild activities, more modern clothes and more. Smilegate plans to look at how players react to all the new content this month before it shares a roadmap for more upcoming content, but you can find all the details here.