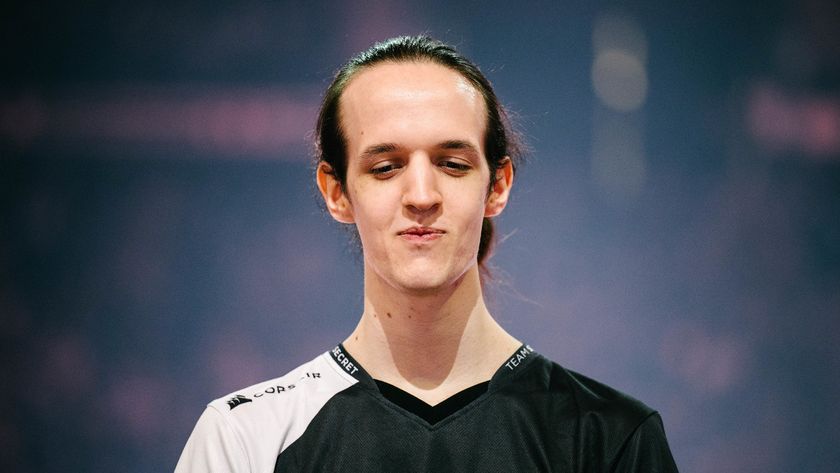 Crystallis shows up to give Team Secret a breather from relegation in Winter Tour
Last week on the Regional Leagues schedule is bound to bring tickets to the Lima Major for some teams and a ride to Division II for those placed in the bottom two in each of the six regions.
Team Secret, the TI11 runners-up, had a disastrous start to the new Dota Pro Circuit season and at the beginning of the third week in the Western European league they are fighting to avoid relegation. A straight 0-5 series negative record puts them in an odd situation where any loss added to their name would mean relegation to Division II.
"It will take time to transition perfectly," Team Secret's captain Clement "Puppey" Ivanov said in its first interview of the Winter Tour while talking about how the team is getting together after losing Nisha. He also pointed out that despite the fact that there were no drastic changes in the post-TI patch, the meta still keeps changing pretty fast, which makes it even harder to sort out everything when you have to also adapt to a new player.
Up until the last week of the WEU regional league, Secret seemed to miss team cohesion. They dropped games in a rather stunning fashion and had their fans truly worried about their capacity to bounce back.
Remco "Crystallis" Arets had severely underperformed in the majority of Secret's games this DPC tour, oftentimes struggling to find the farm and have any sort of impact for the team from his carry position. However, "when we realized that we are going to get relegated," in Puppey's words, Crystallis showed up with a spotless performance to allow Team Secret to score the first 2-0 victory. 
The losing streak was broken against Into The Breach with a total 24/0/22 K/D/A from Crystallis, who got to play the flavor of the month hero, Lina in the first game, and Drow Ranger in the second game. In both matches, Secret had well rounded drafts that emphasized the five-man Dota. Strong lockdowns, good sustain provided by a position 5 Treant Protector for Puppey in both games and great team coordination in every engagement made Secret look like they are finally ready to fight for keeping their Division I slot.
A ticket to the Lima Major is already out of the discussion for them, but the relegation threat still lingers above their heads. Their decisive series will be played later this week, on the 27th of January, against Team Nigma, who at this point remain the only ones yet to find a series win the Winter Tour. So, make sure you stay tuned for all the action in the Western European Division I regional league as it promises to have a photo finish between some of the biggest Dota 2 names.