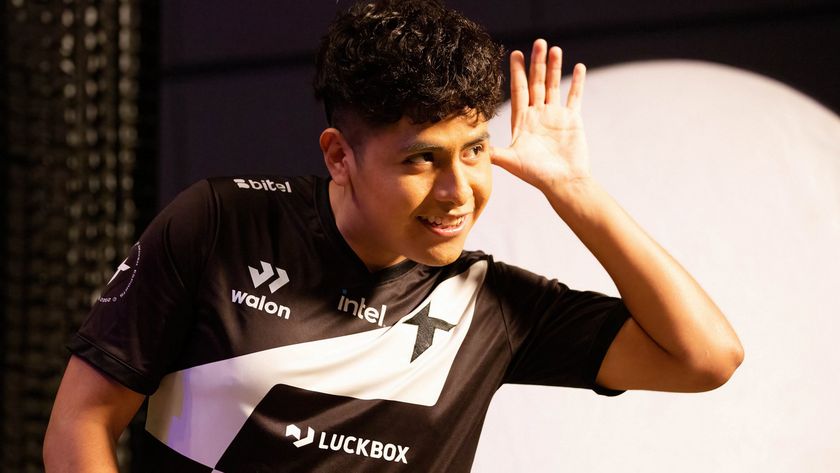 Thunder Awaken land historical upset to put SA Dota in the top 6 at TI11
Evil Geniuses felt the Thunder in the opening series of The International 2022 (TI11) Main Event in the Suntec Arena from Singapore.
Thunder Awaken had already written history for the South America region even before the TI11 Main Event kicked off in the Suntec Arena, by securing a spot in the Upper Bracket playoffs. But they were far from settling for just that.
Evil Geniuses entered the main event as the top seed team of Group A and it was their choice to play the opening series of the TI11 playoffs against Thunder Awaken, who finished the group stage in third place in Group B.
EG had also come to the playoffs undefeated with Artour "Arteezy" Babaev's carry Shadow Fiend, which prompted them to first pick it in game one against TA, much like they did in all their previous seven games from the group stage. 
Thunder Awaken's solution for RTZ's SF was a mid lane Zeus and a position 4 Tiny, both picked in the first phase. What made their draft fully dominate EG were the last two picks, Pangolier and Bloodseeker, which allowed them to play extremely aggressive from laning stage to the very end of the game.
In all the madness that they brought on EG, Thunder Awaken's mesmerizing coordination and discipline in the team fights put them a game away from opening the TI11 playoffs with a new record.
Besides identifying EG's strongest and at the same time weakest point with the SF opener, which they continued with in game two as well, Thunder Awaken have also denied the NA juggernaut to play the Broodmother, on which Egor "Nightfall" Grigorenko was 5-1 in the group play.
At the same time, according to Jose "Pandaboo" Hernandez in the winner's interview, EG allowed TA to have all their comfort picks. It was a carry Morphling that had almost a free game two that sent EG to the lower bracket and secured for the first time ever a top-six finish at TI for an SA team.
Until today, the best placement for a South American team at The International was Infamous' top 8 in 2019 at TI9.
Thunder Awaken will return to the stage on the 22nd of October when they will look to push for more and go for a top 4 in Singapore in their upper bracket semifinal against the winner of  Team Secret

vs

PSG.LGD.