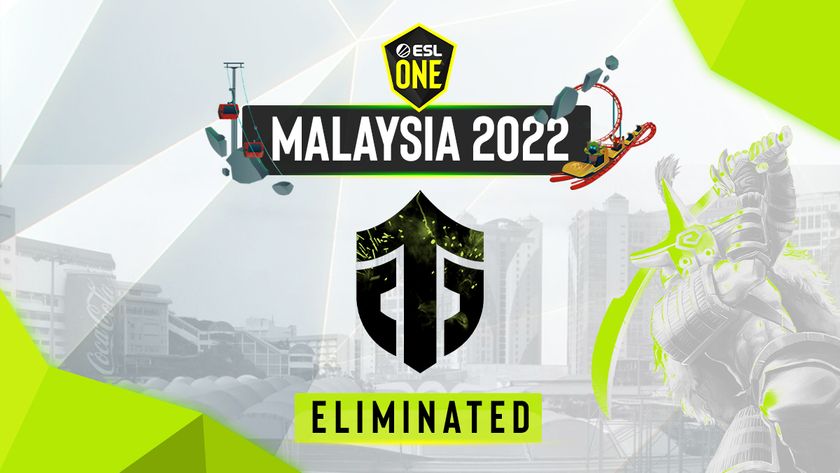 Fnatic eliminate Entity from ESL One Malaysia 2022 to keep SEA hope alive
Fnatic are the sole Southeast Asia representative at ESL One Malaysia 2022 after both BOOM Esports and Talon got eliminated in the group stage, and they wreak havoc in the lower bracket rounds.
ESL One Malaysia 2022 first day of the Main Event opened with Entity stomping TSM.FTX in the first lower bracket round, but it ended with Fnatic eliminating them for the event in the last series of the day.
Entity came off hot and all warmed up after their victory over TSM earlier in the day and managed to pull another stomp in game one versus Fnatic in the lower bracket quarterfinals counting for a top six secured in Malaysia. However, their streak was abruptly stopped by Fnatic who came to game two with a clear idea in their mind for the draft.
"We banned all the animals," said Djardel "DJ" Mampusti in the winner's interview when asked what enabled Fnatic to make the comeback from the first game loss. Fnatic repeated the same picks for game two and three and in both games, they used four of their bans on Beastmaster, Visage, Enigma and Lycan.
In both games, they ran an Alchemist draft always protected in fights by an undying. DJ had a crucial role in both games, being by far the MVP of the series on a Nyx Assassin. Always finding the angels for three man Impales and controlling the team fight extremely well with the Spiked Carapace, he's been the true enabler for Fnatic's reverse sweep over Entity.
Fnatic's victory ensures them a  top six finish at ESL Malaysia 2022 and another shot at making a full comeback through the lower bracket rounds. SEA's last hope will return to Arena of Stars from Genting Highlands, tomorrow, August 27 when they will be playing against the winner of OG

vs

Thunder Awaken
ESL One Malaysia August 27 Schedule
06:00 CEST - OG

vs

Thunder Awaken
09:35 CEST  - Team Aster

vs

Team Secret (upper bracket final)
13:05 CEST - Fnatic vs TBD
ESL One Malaysia 2022
ESL One Malaysia 2022 welcomes 12 of the world's best teams to fight for the title and a share of the $400,000 prize pool.
The event will take place August 23-28 at the Arena of Stars in Resorts World Genting and is the first LAN held in Southeast Asia since late 2019 and the first premiere LAN tournament held for Dota 2 in the country since the 2018 edition of ESL One Genting.
The last three days of the event are being held in front of a live audience and GosuGamers will be on site to bring you unique content from the event, so make sure you tune in over the weekend.