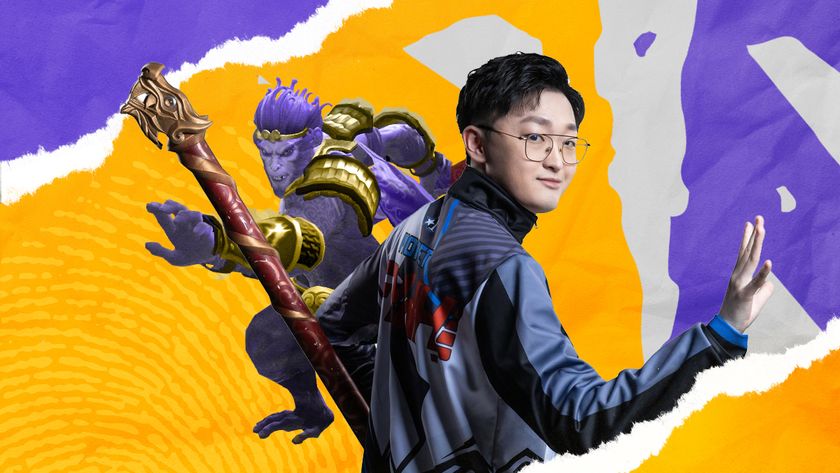 Aster deliver the biggest numbers on Day 1 at PGL Arlington Major, China looking strong
Although not all the qualified Chinese teams made it to the PGL Arlington Major and RNG has to play with a stand-in, the region is taking the Major by storm from Day 1 of the group stage matches.
PGL Arlington Major marks the first Major appearance this year for the Chinese teams who experienced extended coronavirus lockdowns in their country and weren't able to attend the ESL Stockholm Major. Even so, PSG.LGD managed to secure their spot at TI by dominating the China regional leagues and regional finals for two seasons in a row. For the other two Chinese teams, namely Royal Never Give Up and Team Aster, Arlington is the place where they need to give their all to avoid regional qualifiers for TI11.
RNG fighting for a top 4 finish at PGL Arlington Major
Royal Never Give Up didn't impress a couple of weeks before the Major with their performance at Riyadh Masters 2022. Neither did Anathan "ana" Pham, who made his return from retirement for the event in Saudi Arabia where he stood in for Team Liquid. In Arlington, ana is standing in for RNG, as Daniel "Ghost" Chan Kok wasn't able to secure the US visa. Him joining forces with the three former PSG.LGD players that he defeated twice on the finals days at TI8 and TI9 is definitely something worth following at this Major.
RNG opened their Major campaign with a complete stomp in game one over Outsiders, the top seed team from Eastern Europe regional leagues. Even more interesting is the fact that they did so with a last pick Medusa, a hero that kind of faded from the current meta. Only three teams had the courage to pick this hero on day one, Soniqs and Talon Esports, both losing with it, but not RNG with ana.
ana went for a Daedalus into Manta Style build and played in an aggressive stance joining the team in the early team fights to end the game without a single death to his name, 6 kills and 8 assists.
However, the second game featured a heavy pushing line-up coming from Outsiders, who ran over RNG with a Nature's Prophet carry, offlane Lycan and mid Tiny. Of all the Chinese teams at the Major, RNG is the only one that still needs to work on finding the chemistry with their carry and adjust their playstyle to be able to fully dominate their adversaries.
RNG need a top 4 finish at PGL Arlington Major in order to secure a spot in the top 12 DPC and therefore a direct invite to TI11. However, if a couple of other scenarios happen, a top 6 at the Major will also be enough for them to avoid regional qualifiers.
They finished Day 1 with two draw scores in Group A, taking a game from Outsiders and one from Soniqs (formerly known as Quincy Crew), which places them for now at the middle of the pack in Group A.
PSG.LGD are also seeded in Group A and so far they are the only undefeated team in the group, but they had only one series scheduled for Day 1. PSG.LGD's clean 2-0 sweep was registered over Talon Esports courtesy of an impeccable performance from Wang "Ame" Chunyu and Cheng "NothingToSay" Jin Xiang.
PSG. LGD kept Pudge at 100% win rate on Day 1
Just three teams picked Pudge at the Major so far, and interestingly enough they are the three most dominant forces after Day 1. PSG.LGD picked the hero in game two against Talon and played in the mid lane. NothingToSay closed the game with a 12/4/10 K/D/A to secure the 2-0 victory for his team.
Team Liquid is the other squad from Group A to have played Pudge on the first day of the group stage, but placed it in the safe lane to secure a 2-0 over Soniqs. Liquid are at the top of Group A with one victory and a draw score registered versus OG.
In Group B, Team Aster had a flawless Day 1 performance. Their games featured the cleanest executions and one of their victories stood out in particular.
Monet dashed out the biggest numbers of Day 1
Aster took down 2-0 both Evil Geniuses and Entity to close the day at the top of the group tied with the TI10 champions, Team Spirit. In their second game versus EG, Aster secured both early aggression with Ye "BoBoKa" Zhibiao's signature Earth Spirit and the late game dominance with a China speciality carry pick, Spectre.
In theory, EG had the better draft for snowballing and running away with a short game win. Their strategy relied on a carry Nature's Prophet ability to take early objectives, combined with an offlane Lycan and a mid Batrider.
However, Abed "Abed" Yusop chose Boots of Bearing as his first item on Batrider, and the lack of initiation, while also underestimating Boboka's capacity to mess out every engagement and turn around the team fights, put EG at disadvantage. Boboka's presence all over the map and ability to stop EG from either split pushing or team fighting gave Du "Monet" Peng the extra time needed to farm on his Spectre and take control of the game past the 30-minute mark.
Courtesy of Boboka's early game and Monet's monster Spectre, Aster finished game two versus EG with 42 kills and 107 assists, while also dishing out 45.8K damage on Spectre. It is worth mentioning that Aster was the only team to draft Spectre on the opening day at the major.
Aster's performance on the first day of group stage matches should give them the confidence boost to make the most out of their presence at the Major. They are currently sitting on 940 DPC points and need a top 8 placement in Arlington to secure one of the 12 direct invites to The International 2022.
Day 2 in the group stage will open with all three chinse teams fighting. Group A will start with a PSG.LGD vs OG classic and with RNG versus Fnatic while Aster versus NAVI will open Group B matches. Four series will run at the same time on four different streams starting at 10:00 local time/17:00 CET.