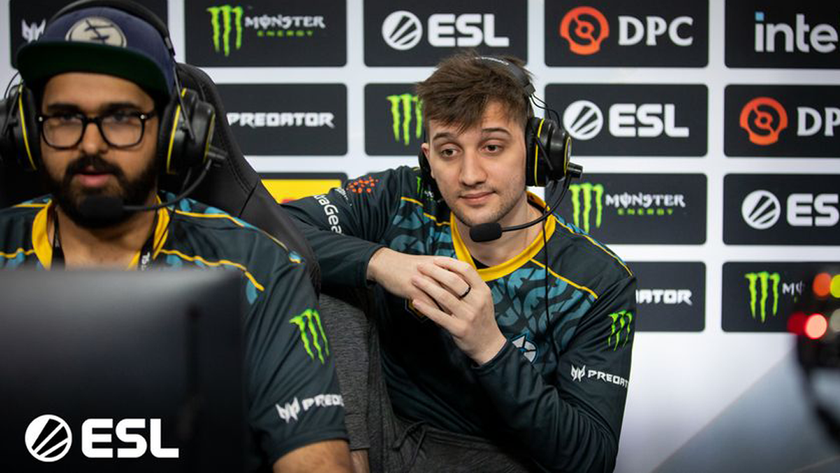 Evil Geniuses and Quincy Crew emerge from the NA DPC tiebreakers to shatter nouns' Major dreams
Evil Geniuses secured first place in the NA DPC three-way tiebreaker, with Quincy Crew securing second place, shattering nouns' dream of a DPC Major place.
The North American DPC League has often ended in a three-way tiebreaker, and that was the case in Tour 3 of 2021-22 as well. Evil Geniuses, Quincy Crew and nouns found themselves tied together with a score of 6-1. The two teams going to the PGL Arlington Major would be decided based on best-of-1 tiebreakers.
The only team to defeat Evil Geniuses was nouns, in the first week of the season. But playing the most experienced team in the region in the first week of the season and in tiebreakers is a completely different experience, and nouns found that out the hard way!
 
nouns have been the surprise package of this season. The way that they achieved that was with unconventional picks, and they decided to go the same way, with a fast paced lineup. But EG has done their homework and knew exactly what to expect. They blew away nouns with a game score of 31-8.
 
Next up, it was Quincy Crew taking on Evil Geniuses. This game was extremely close for about 45 minutes, but then Evil Geniuses started with the illusion shenanigans, sending in Dragon Knight and Terrorblade illusions for taking down QC's buildings. It was death by a thousand cuts, and Quincy Crew has no good answer to it. EG took the game in just under 55 minutes to qualify as the top seeded team from NA for the Arlington Major.
The final game of the tiebreakers would determine which would be the second team to travel to Arlington with EG. If nouns' drafting in their game against EG was unusual, they took to a completely different level against QC. Their draft had a position 3 Sven, a mid position 1 Nature's Prophet, and a position 2 Timbersaw, with all three core players playing in different lanes than their usual ones! They seemed to be doing okay up to a point, but once Quincy Crew hit their timings, there was only one way the game was going to go. Quincy Crew took the game and secured their ticket to the Arlington Major as the second seeded team from NA.
With that, the NA DPC League comes to an end. Evil Geniuses had a rough start to the season, but they ended on a strong note. Quincy Crew, after a hiatus in reaching Majors, are back in the top two. But it is creditable that nouns performed the way they did. Going ahead, teams will have to watch out for them, with the next big contest being the TI11 NA qualifiers.