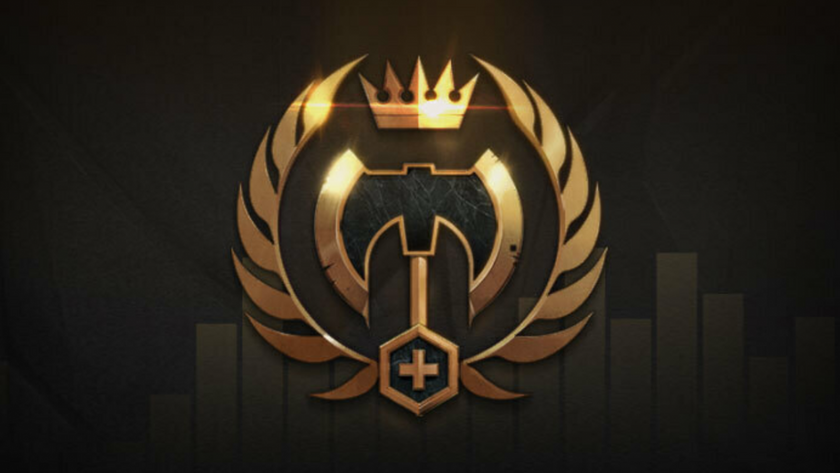 Dota 2 update brings patch 7.31d, Dota Plus updates, the seasonal treasure and many new changes
The new Dota 2 update brings with it a mixed bag of updates, including the Dota Plus changes, the seasonal treasure, immortal spell effects and patch 7.31d.
After the DPC games on the 8th of June ended, Valve released a new update as they had mentioned around a week ago. The update is a mixed bag, with Dota Plus features, the seasonal treasure, immortal spell effects and patch 7.31d being the prominent things to take note of.
Battle Report
The Battle Report is probably the most significant addition to Dota Plus. It will include:
·         Featured stats – Your performance across all games in a season
·         Highlights – Individualized highlights from noteworthy games
·         Deep analysis – Analysis based on hero, role and individual matches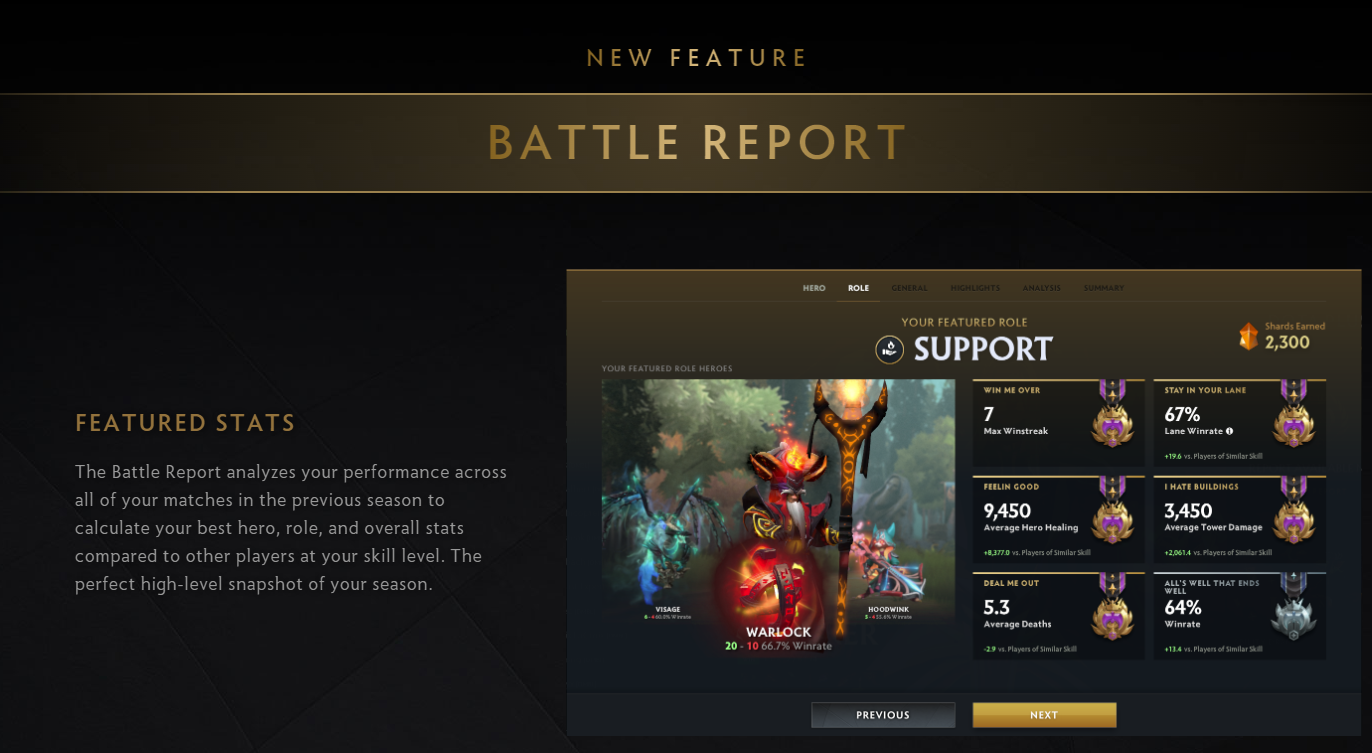 For players trying to rank up, this can be a very useful tool to help them know what works for them and what doesn't.
Weekend Spotlight
The Weekend Spotlight is a new queue of its own, which is designed to promote alternate game modes in Dota 2. The first one that Weekend Spotlight will be promoting is Ability Draft.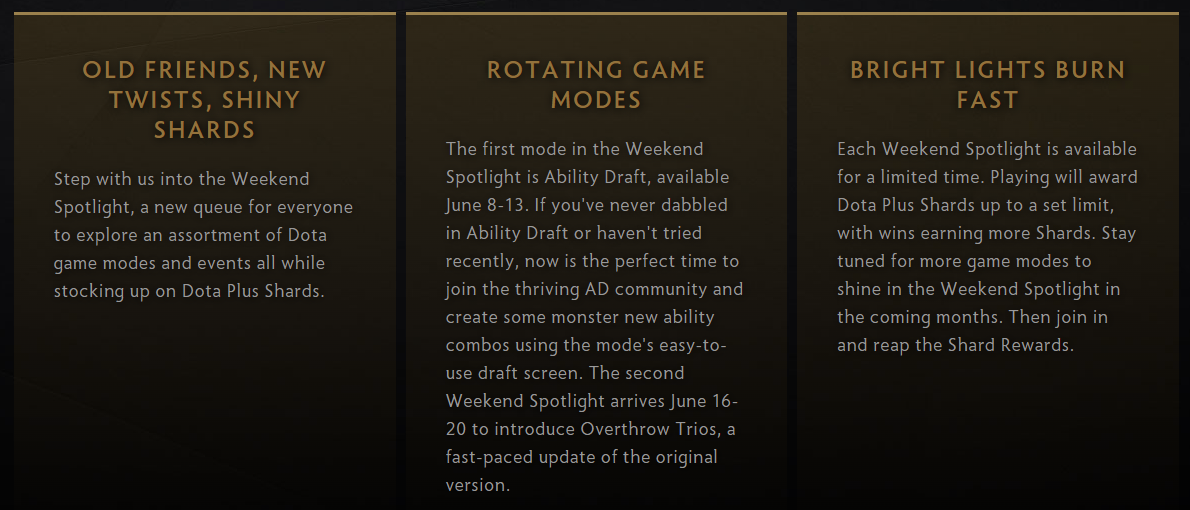 Unlocked Immortal Spell Effects
This change allows you to have the effect of an immortal without actually equipping that immortal. So now, there can be a lot of permutations and combinations on how your hero might appear and how the spells of the hero might appear, depending on which immortals you own.
Improved Avoid Player
Have a lot of Dota Plus Shards stored up? The new update has the perfect use for them – increased slots for avoiding players! For 35,000 Shards, five additional players can be put into the avoid list, and you can also make notes on why a certain player is avoided. Careful though, you might end up avoiding most of the players in your rank bracket and the queue time will skyrocket!
Seasonal Treasure
The seasonal treasure is here, which has new sets for eight heroes.
This treasure features all new sets for Arc Warden, Death Prophet, Ember Spirit, Juggernaut, Nyx Assassin, Lycan, Vengeful Spirit, and Wraith King. There's also the Ageless Apothecary courier that includes random prismatic and ethereal gems for those lucky enough to merit his medicine.

Dota 2 patch 7.31d
And last but not the least, Dota 2 patch 7.31d has arrived with the new update as well. The patch mostly has balance changes to items and heroes, so it isn't a meta shattering patch in any ways. The one big thing though, is that Marci has been added to Captains Mode, and will feature in DPC Tour 3 and the Arlington Major.
A more comprehensive look at the patch will be done in a separate article.
Besides the updates, there was also some information on the Battle Pass release date. Turns out, it won't be released in the expected time, but will be a little late, and will carry on for more days than usual after The International ends.