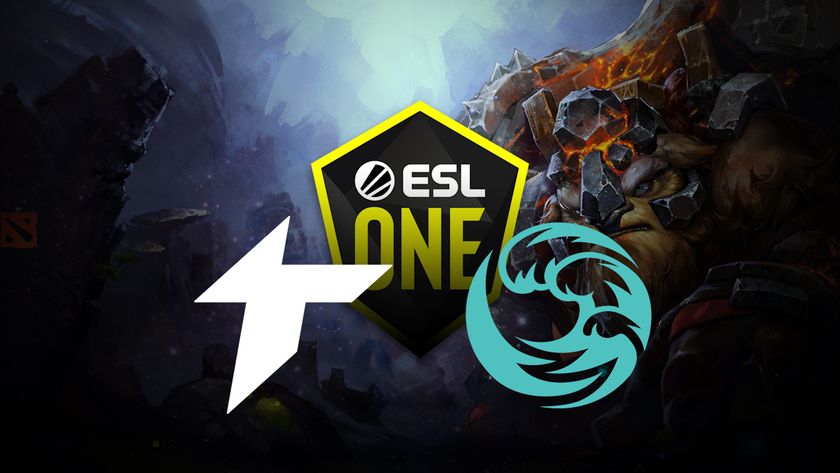 Thunder Awaken and beastcoast are the SA representatives at ESL One Stockholm Major
South America Spring Tour regional league has come to an end with beastcoast surviving a tiebreaker scare against Hokori for the second place in the region and a ticket to ESL One Stockholm Major.
While the Spring Tour regional league seemed like a walk in the park for Thunder Awaken, who are the only team across all regions to finish the regular season with a clean 7-0 record, beastcoast kept their fans in suspense until the very last game of the league.
At the end of the six-week league play schedule, beastcoast finished with a 5-2 overall series record, tied for the second place with Hokori. A best-of-three tiebreaker was played to separate the two teams and decide who gets to go to the Stockholm Major, and who will have to watch the competition from home. 
Hokori opened the series with a 27 minutes victory courtesy of a Tiny-Kunkka-Brewmaster trio core and a position 5 Death Prophet that added the extra pressure on buildings. They shut down all the lanes and took full control of the game right from the get-go, giving beastcoast just four kills through the entire match.
But, despite the total annihilation suffered in game one, beastcoast didn't flinch and stuck to their own plan. They didn't ban any of the heroes that gave them such a headache in the opening game, instead, they aligned a much beefier line-up with Chaos Knight in the carry position and n offlane Timbersaw and although they gave away a couple of kills in the first 10 minutes of the game, they had no big issues in pushing the series to decisive game three.
The finals match of the night was fairly even, with neither team being able to take more than 1k gold lead for the first 20 minutes. However, Héctor "K1" Rodríguez, perfect Sven performance along with Jean Pierre "Chris Luck" Gonzales's clutch Storm Spirit play made the difference and allowed beastcoast to punch the ticket to the ESL One Stockholm Major.
ESL One Stockholm Major is set to unfold May 12-22 at Hovet Arena. It will be not just the first Major of the year, but also the first LAN tournament for Dota 2 that will welcome a live audience in more than two years. Ticket sales have already started and those interested in attending the Major in person can choose between Premium, Plus, Weekend or a 1-day ticket pass. You can find full details on the tickets on the official ESL One page HERE.