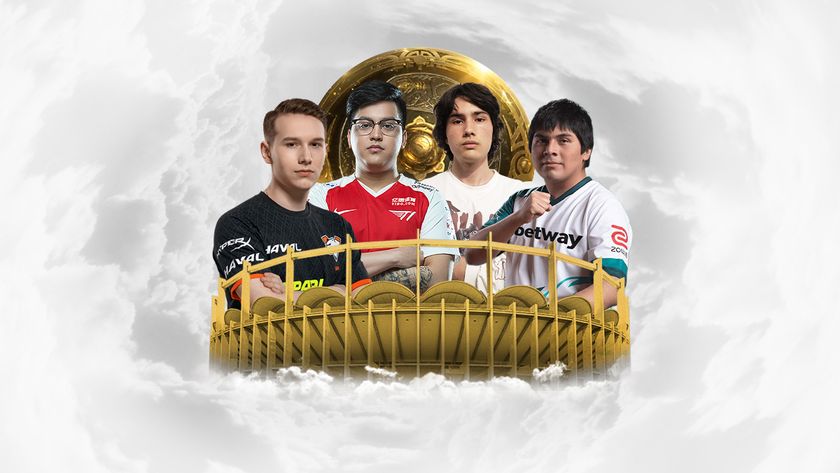 Undying, VP, beastcoast and T1 to fight for upper bracket seeds on final group stage day at TI10
As China locks in three teams for an upper bracket start in the main event of TI10, Team Undying, Virtus.pro, beastcoast and T1 are threatening the top seeds as well just a day before the group stage will come to an end.
At the end of Day 3 of TI10 group stage, Invictus Gaming have secured the top seed in Group A and will have the advantage of picking their first adversary for the playoffs from the either the 3rd or 4th place finish in the other group. Their Day 3 victories came over Alliance and Team Aster, who are now bound to start the playoffs from the lower bracket.
In the meantime, Team Undying, Virtus.pro and T1 had one of their best days in the group stage, all landing crucial wins to keep the hope alive for an upper bracket seed.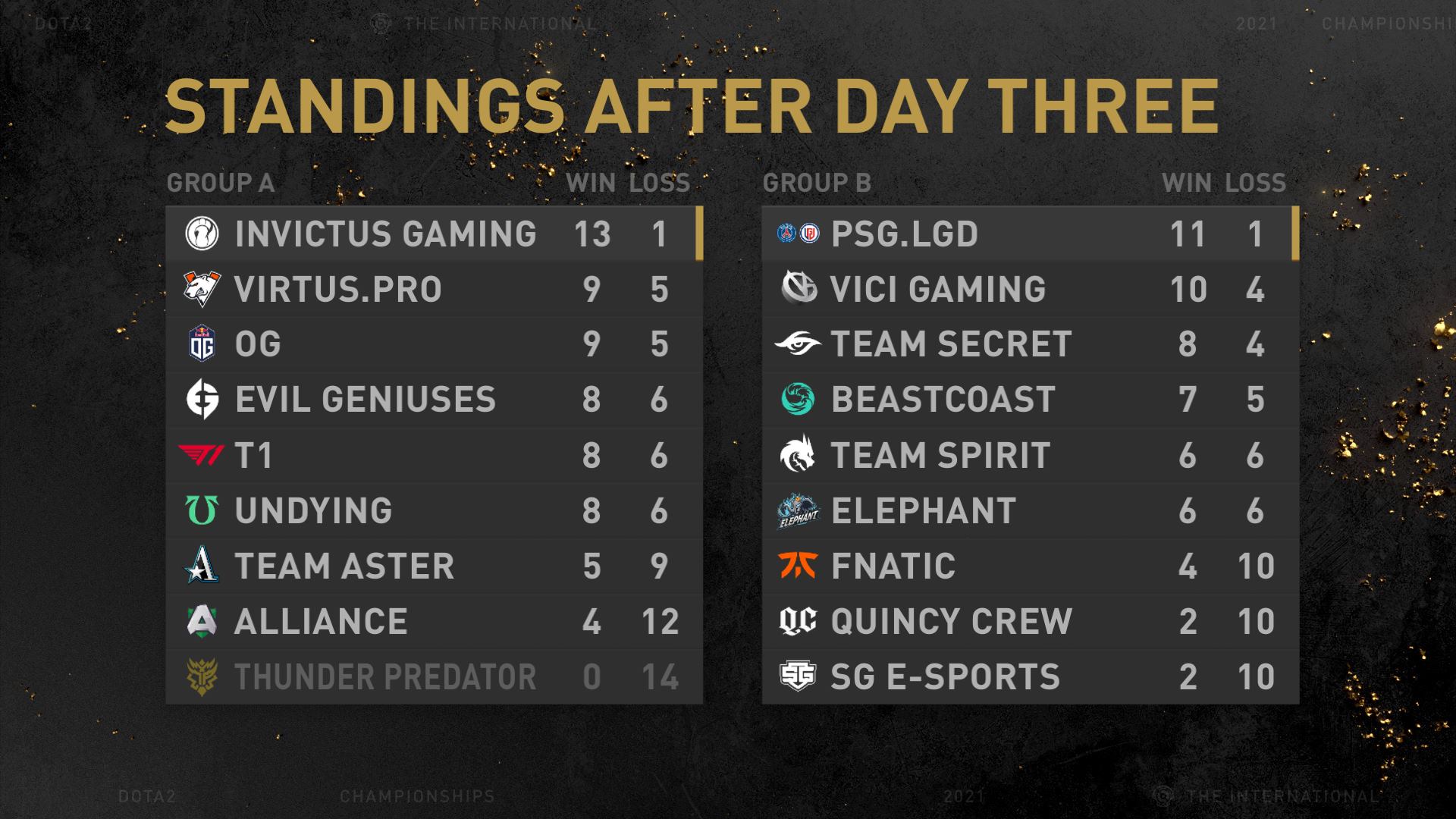 Team Undying started their third day with a clean 2-0 victory over Alliance. After closing game one past the 60-minute mark, the NA regional qualifier winners tormented Alliance with a Spectre Aghanim's Scepter build.
Enzo "Timado" Gianoli O'Connor went for maximum damage on haunt illusions, with a Bloodthorn and Monnshard and the +32%  Haunt Illusion Damage level 25 talent, thus becoming a total nuisance for Alliance's under leveled supports, who were not feeling safe even in their own base every time Shadow Step was off cooldown.
Moving forward, Team Undying were able to also take a game off OG, who drafted the first competitive Tinker for Topias "Topson" Taavitsainen. But despite their pretty mobile heroes, they got outmaneuvered in team fights by David "MoonMeander" Tan on Mirana, while also being unable to deal with Kim "DuBu" Doo-young's Tombstone placement.
OG came to Day 3 determined to test a couple of different strategies, including an offlane Io. They drafted it for the first time in the bo2 series against Evil Geniuses. 
As Sébastien "Ceb" Debs practiced Io offlane over the past few days in pubs, boasting 10 wins and 2 losses on it, EG banned the hero in game one, but they still lost that match to a Hoodwink-Elder Titan combo and an Empowered Juggernaut. They let the Io pass through in the second game and lost the laning stage, as Ceb got a six-minute Holy Locket and started to relocate with his support Tusk securing multiple kills. However, the Io power faded away once Artour "Arteezy" Babaev had both Diffusal Blade and BkB up on his Ursa and the series closed with a 1-1 tie.
For EG, the day went from bad to worse. They also lost 0-2 to Virtus.pro, which now places them on the fourth place in the group, behind iG, OG, and VP.
In Group B, PSG.LGD landed the fastest victory of the tournament thus far by taking down ViCi Gaming in just 18 minutes. They also raised the total heroes picked in the TI10 group stage to 107 by picking Visage for Zhang "Faith_bian" Ruida.
Unfortunately for VG, the day wasn't spectacular. After the tied series with their regional counterparts, VG also lost one game to beastcoast.
Jean Pierre "Chris Luck" Gonzales took the spotlight in that game with countless clutch plays on Windranger, saving the day for his team in tense Roshan's pit team fights. Day three came with two draw series for beastcoast, who are currently sitting on the fourth place in the group and can potentially create chaos on the last day when they will be pitted against Team Spirit and PSG.LGD.
Unfortunately, for a couple of teams from Group B, day four will be a battle for survival. Quincy Crew and SG esports are tied for last place in the group with a 2-10 overall game score, while for Fnatic the upper bracket dream is over. They are currently 7th in the group with four draw scores and three losses and just one more series to go.
Day three also meant elimination for one team. The SA representative Thunder Predator are the first to bow out of The International 10 after a tough 0-14 run in Group A. More about that, hero stats and potential outcome of the final group stage day in our special TI10 Unmuted recap edition below.