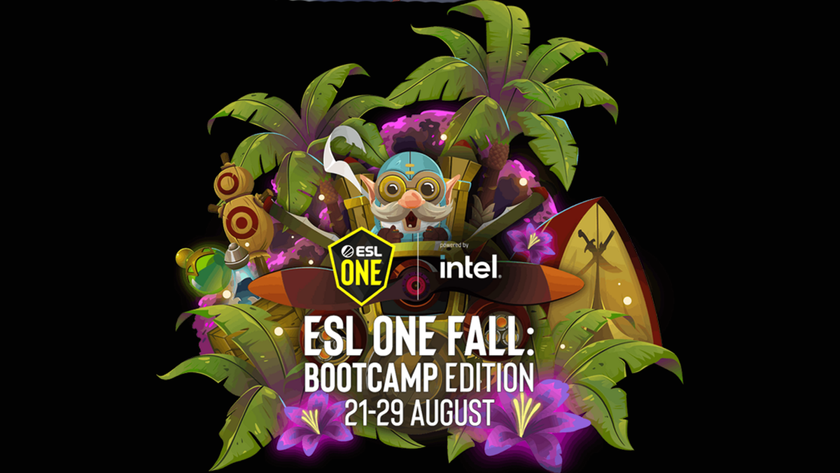 Team Liquid and SG esports eliminated from ESL One Fall with the end of the group stage
The group stages of ESL One Fall are done and dusted and as we head into the playoffs, the event bids goodbye to four of the twelve teams involved.
Image: ESL One
ESL One Fall is where all the attention of the Dota 2 community is because it is the first tournament of Dota 2 Patch 7.30 that has teams from five of the six regions. The tournament began with 12 teams (eight of which will be travelling to Bucharest in October for TI10), divided into two groups of six. After the all play all best-of-2 series', we have the four teams that will be bidding the event adieu.
Team Liquid's misery continued as they were eliminated from Group B, along with SG esports. Liquid failed to qualify for TI10 through the EU qualifiers, and performing well in this tournament would have been a bit of a respite for them. On the last day, they needed to win 2-0 against their EU counterparts, Alliance, but could only manage a 1-1 draw. Team Liquid and SG esports go home with $5000, along with Creepwave and Thunder Predator from Group A, who were eliminated before the last day games. Two of the four teams eliminated, Thunder Predator and SG esports, are going to be representing South America at TI10, and it is a bit worrying that both of them ended last in their respective groups.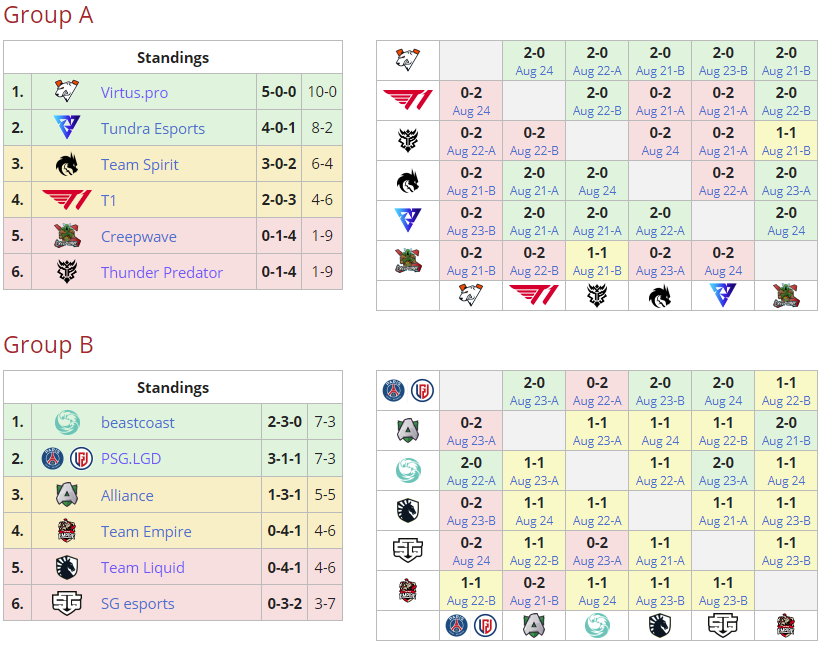 There is, however, some reason for SA fans to be cheerful. Their third TI10 team, beastcoast, topped Group B, pipping over the in form PSG.LGD. Their reward will be an upper bracket matchup against Tundra Esports, while PSG.LGD will be taking on Virtus.pro in the other upper bracket game. Tundra Esports and Team Empire are the only two teams from the remaining eight that will not be attending TI10.

ESL One Fall has been a blast to watch, because of patch 7.30, which dropped just a few days before the tournament began. From mid KotL's to offlane Undyings to unexpectedly strong showings by Clinkz, the group stages have had a lot of surprises to offer. While a good chunk of the gameplay is quite similar to the previous patch, teams are still in the process of discovering which heroes are best suited to what positions. There will a one day break on the 25th of August before the playoffs commence on the 26th of August. The break will provide teams to assess the games from the group stages and come up with newer strats to outplay their opponents, which promises to make the upcoming playoff games just as exciting, if not more, than the group stages.