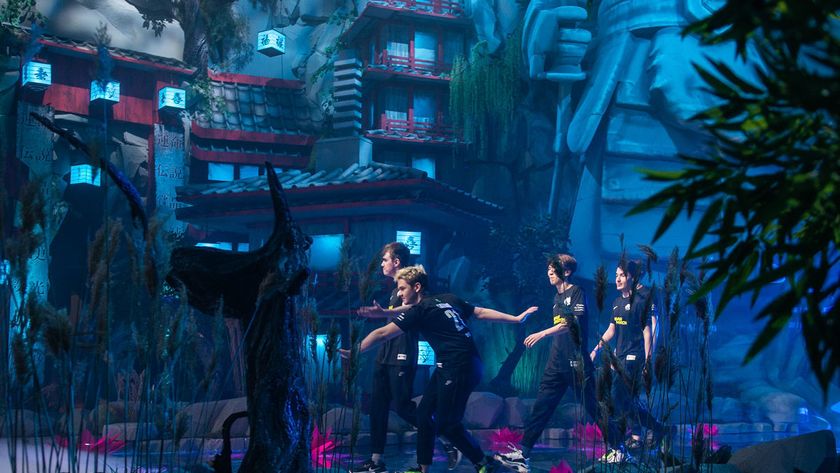 ViCi Gaming stop Team Spirit's Naruto run at Weplay AniMajor
Team Spirit, one of the underdogs of the WePlay AniMajor, have been eliminated from the tournament in the top 8 by ViCi Gaming.
As one of the teams who made their major debut this week at the AniMajor, Team Spirit have been nothing but inspirational. Regarded as underdogs, they lived up to their name and took games from the bigger competitors in the group stage matches to make a playoff appearance. Once arrived at this stage of the competition, they delivered an upset when they sent Alliance packing with clutch plays and flawless team fight coordination.
However, their run came to an end at the hand of one of China's strongest teams, ViCi Gaming
VG secured the Winter Wyvern in the first phase of the draft in game one and paired it with Faceless Void and Snapfire, creating for themselves a perfect team fight oriented line-up.The early itemization that enhanced their natural tankiness allowed them to match Team Spirit's aggression and stay on top in the early skirmishes. Having both Dragon Knight and Doom to stay in the front lines, VG pressed the issue early and asserted dominance with every big clash.
Heading into the second game, they switched Dragon Knight to the offlane and countered Spirit's team fight with an AA and Kunkka, both working wonders when it came down to turn fights into their favour. Team Spirit had a bit of a lead in the early laning stage courtesy of good Mirana Arrows coming from Miroslaw "Miroslaw" Kolpakov, but shutting down VG's Juggernaut in the laning stage was not enough. VG's powerful trio core was no match for the young CIS team, who will now exit the AniMajor stage with an honourable top 8 placement.
While VG will continue to fight through the lower bracket round at AniMajor, Team Spirit will have to get ready for the eastern Europe regional closed qualifiers for The International 10. One team from each region will make it to TI this year via qualifier matches and in Eastern Europe, Team Spirit will have to fight against Natus Vincere, AS Monaco Gambit, HellRaisers, Unique and plenty of other teams who fought in the seasonal league this year. TI 10 Eastern Europe qualifiers will be held June 23-26 in a double elimination bracket format with a total of 16 squads fighting for the one ticket to Stockholm, Sweden.
headline image credits: WePlay Holding