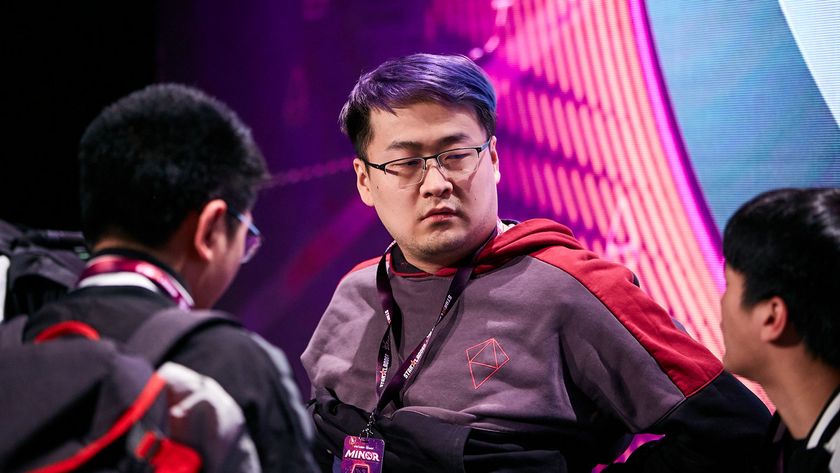 rOtk officially joins Elephant
Title image courtesy of StarLadder
According to the official Elephant Dota 2 Weibo account, Bai "rOtk" Fan has joined the team as their head coach.
In September of 2020, Vici Gaming's long-standing coach, and extremely well-known Dota 2 personality, Bai "rOtk" Fan departed from the VG ranks – and thus begun the rumours. With a new Chinese "powerhouse" team on the cards, all signs pointed toward rOtk becoming the new coach to a roster which would soon be revealed as "Elephant 4AM". Along with this came a series of transfer issues and internal organisation problems, which later lead to the team rebranding as Elephant but without any sign of the famed coach joining their ranks. That was up until March 31st, 2021.
After slumping out of the Dota Pro Circuit 2021: Season 1 – China Upper Division in a poor fifth place, and thus not making it to the currently ongoing Singapore Major, many rumours began to spread again about whether changes would be seen in the Elephant roster. With a post made via their Weibo account, Elephant have now confirmed that rOtk has officially joined the team in the coaching role.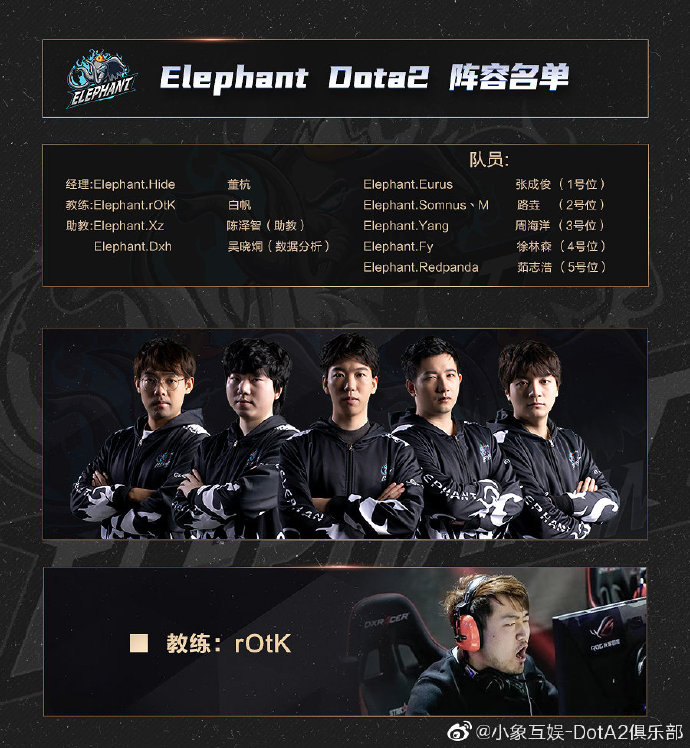 The post states, in essence, that after prolonged communication and discussion, the two parties came to an agreement and that the team believe that with the guidance and experience of rOtk, they can excel. The full Elephant roster is now:
Zhang "Eurus" Chengjun
Lu "Somnus` M" Yao
Zhou "Yang" Haiyang
Xu "fy" Linsen
Ru "RedPanda" Zhihao
Bai "rOtk" Fan (Coach)
Chen "Xz" Zezhi (Assistant Coach)
It will be interesting to see if the addition of rOtk can inject some life into Elephant, considering what is expected from a team filled to the brim with superstar players but we will not get to see them in action under his guidance until after the currently ongoing Singapore Major concludes.