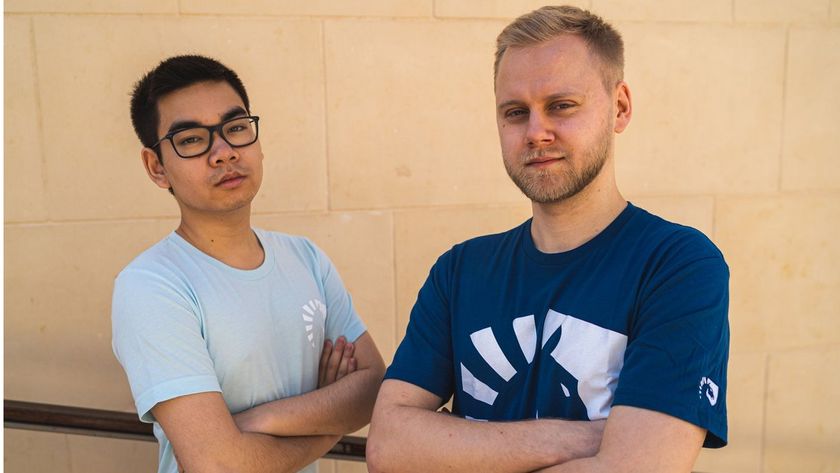 Team Liquid pass Singapore Major Wild Card day one test with flying colours
Team Liquid dominated on day one of the Singapore Major Wild Card stage, setting themselves on the right track towards a group stage slot.
The wait is finally over. First cross-regional matches in over a year have finally happened as ONE Esports Singapore Major kicked off this Saturday. A total of six teams are fighting in the wild card leg for group stage spots. As one of the teams to arrive in Singapore with the entire roster, Team Liquid are regarded as one of the favourites to advance further and their opening performance proved just that. The Major adventure started for them against an opponent they know all too well given the past year circumstances.
Team Nigma, who are playing at the Major with their coach standing-in for Ivan Borislavov "MinD_ContRoL" Ivanov, got dismantled in the opening series by Liquid. The Scandinavians had the confidence to open the day with pretty much the same strategies they utilized through the six-week Dota Pro Circuit EU league and flawlessly executed fast-paced tempo drafts revolved around their incredible ability to stack and farm the jungle while also keeping their adversaries busy at all times. Nigma unfortunately, looked once again trapped in a dilemma over lane and farm priority between Amer "Miracle-" Al-Barkawi and Aliwi "w33" Omar, on top of figuring out the best hero solutions for Roman "rmN-" Paley in the offlane.  
Two Dragon Knight games later, they found themselves starting the Singapore Major on the wrong foot and with a hard task ahead, as they have two more series on their schedule for day one.
Liquid, on the other hand, proceeded to execute PSG.LGD Gaming as well, a team that they last played against 15 months ago and, interestingly enough, the battle was held also in Singapore, at ONE Esports Dota 2 World Pro Invitational Singapore. Back then, the two couldn't establish a lead as their series closed with a draw result in the tournament group stage.
At the Singapore Major, however, Team Liquid started the series with a Visage, Max "qojqva" Bröcker's specialty, while also running a Bristleback - Keeper of the Light safe lane combo to shut down any attempt from PSG.LGD to take the laning stage advantage with Zhang "Faith_bian" Ruida's signature Beastmaster. The Bristle-KotL combo took full control of the game extremely fast and put PSG.LGD into a more defensive stance heading into the next game, but despite choosing to play more safely with Wraith King on their side and overall plenty of team fight control spells, PSG.LGD ended up outmanoeuvred by Michael "miCKe" Vu's midlane Puck and qojqva on a safe lane Venomancer.
Day one of the wild card stage continues with two streams running simultaneously as a total of eight series are on the schedule.
Catch all the action and get up to date with all that's happening at ONE Esports Singapore major by heading to our tournament coverage hub HERE.