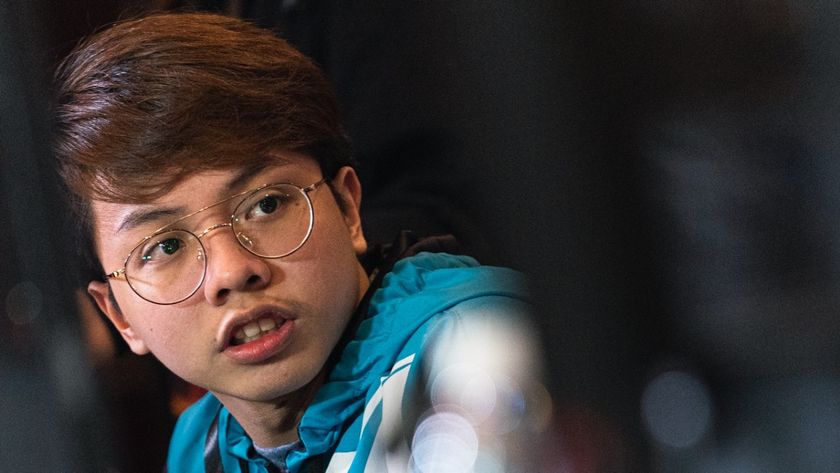 Natsumi unable to play with Neon Esports at Singapore Major, Rappy to stand-in
headline image: MarsMedia
Neon Esports will be attending ONE Esports Singapore Major without their carry player, John Anthony "Natsumi-" Vargas, who is "unfit" to travel, the organization announced a week before the tournament is set to begin.
Former Neon Esports offlaner Rafael "Rapy" Sicat Palo will step in to help the team, but his addition to the roster triggers a role swap. Rappy will be heading to the support four position while the team captain, Rolen Andrei Gabriel "skem" Ong will play in the carry role.
Rappy has been on the Neon Esports roster for more than a year before getting replaced mid-2020. During his tenure, he got to play alongside the majority of the current members of the team and most importantly, skem was playing back then in the carry position, which should now help them build some sort of chemistry.
Neon Esports line-up for ONE Esports Singapore Major
Rolen Andre Gabriel "Skem" Ong
Erin Jasper "Yopaj" Ferrer
Prieme Ejay "PlayHard" Banquil
Rafael "Rappy" Palo
Jaunuel "Jaunuel" Arcilla
During the Southeast Asia DPC Regional League, Neon Esports delivered the biggest upsets and quickly became one of the hottest teams in the competition. They went undefeated up to the fifth week five of league matches and were extremely close to snatching a first place finish. Fnatic and T1 were the only teams able to stop them, thus the 5-2 overall record seeded them in the Major group stage. They are set to enter the action at Singapore Major on the 29th of the month alongside Alliance, Natus Vincere, who are also coming to Singapore with two stand-ins, Team Aster, Quincy Crew, Thunder Predator and two more teams that will join them from the Wild Card leg of the competition.
ONE Esports Singapore major group stage will be played in a single Round Robin format, with two games series. At the end of the battles, the top two teams will secure playoff upper bracket seeds, the 3rd to 6th placed squads will be seeded in the playoff lower bracket, while the bottom two teams will be eliminated from the Major. The group stage matches will run through two days, 29th and 30th of the month.