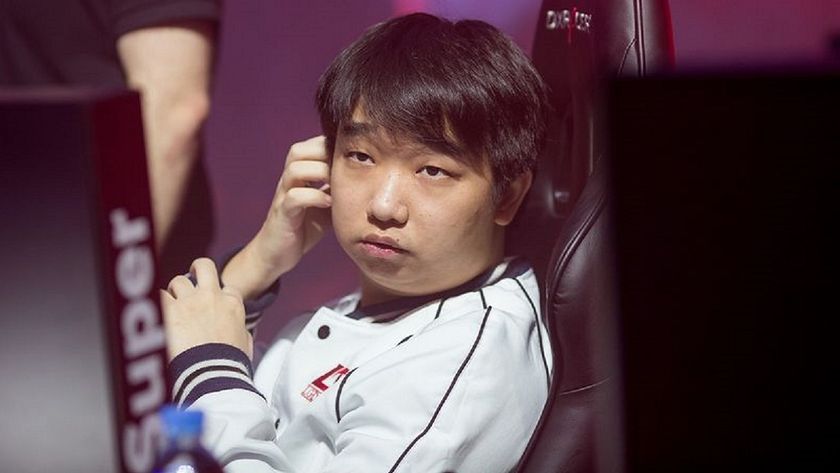 RNG upsets Team Aster in Huya Dota2 Invitational for the title
Title image courtesy of EPIC CENTER
RNG take the Huya Dota 2 Invitational title after overpowering Team Aster 3:2 in the grand finals. 
In the first transregional LAN event since the pandemic, Huya Dota 2 Invitational has crowned their champion. 
Team Aster was looking to be the favorites. After going through the group stage without dropping a single match (ending with a 10:0 record) the Chinese team went into the playoffs with the same gusto. 
They swept through Invictus Gaming and then outplayed CDEC 2:1 in the second round before sweeping through another team, Neon, to reach the grand finals. They might have dropped a game, but they were still undefeated in a series and looking to take the title with ease. 
However, RNG had other plans. Their group stage run was only slightly less impressive, with a second-place ranking and an 8:3 record. Their hopes were high as well, but Neon dropped them to the lower brackets in the first round of the playoffs. There, they refound their groove and ran through the bottom runs with FOUR consecutive sweeps to rise from the ashes into the grand finals. 
RNG took an early lead and the first game advantage in the grand finals after a strong game 1. Then they volleyed wins back and forth with Team Aster. Win one, lose one, win one, lose one. Leaving the final and fifth game to be just as back and forth and thrilling for a hard-earned victory and championship title for RNG. 
Prize Pool
The ¥600,000 CNY (≃$91,879 USD) was distributed among the teams as seen below:
Place
$ USD
¥ CNY
Team
1st
$30,626
¥200,000
Royal Never Give Up
2nd
$18,376
¥120,000
Team Aster
3rd
$13,782
¥90,000
Neon Esports
4th
$9,188
¥60,000
Phoenix Gaming
5th-6th
$5,360
¥35,000
CDEC Gaming
Invictus Gaming
7th-8th
$2,297
¥15,000
iG Vitality
IO
9th-10th
$1,148
¥7,500
Team MagMa
Army Geniuses
11th-12th
$1,148
¥7,500
Execration
Sparking Arrow Gaming