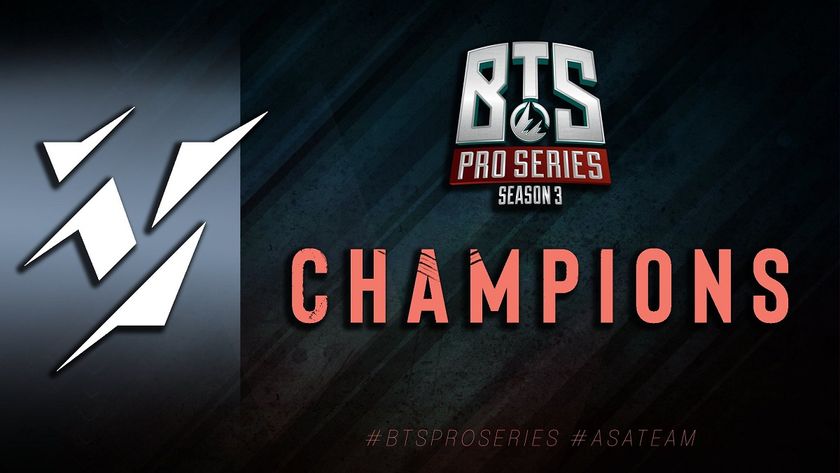 Vikin.gg take BTS Pro Series Season 3: EU/CIS title
The BTS Pro Series Season 3: EU/CIS event has come to an end with Vikin.gg taking the title with a 3:0 sweep. 
The European Dota 2 scene is tough -- the toughest in fact by far. For any team to make waves outside of the top tier teams, its rather difficult, but Vikin.gg has been slowly rocking the boat and finally struck gold. 
With a 3:0 sweep over the newly formed team mudgolems, the Romanian based organization took their first tier 2 title. The team has been together as a full roster since January and been a constant fixture in the scene. 
They took second place in the group stage but were knocked into the lower brackets immediately with a dismal 2:0 sweep by Ninjas in Pyjamas. There, they climbed their way back up, clearing the lower brackets and their final hurdle Ninjas in Pyjamas again to gain access to the grand finals. 
It wasn't an easy task for Vikin.gg, their second game took 60 minutes, but in the end, they secured three straight wins for the championship title. 
Format
Participants
Group Stage - September 12th - 22nd, 2020

Single round-robin
All matches are Bo2
Top four teams advance to the upper bracket of the playoffs
5th to 8th placed teams advance to the lower bracket of the playoffs
The remaining teams are eliminated

Playoffs - September 27th - 30th, 2020

Double-elimination bracket
Grand Final is Bo5, all other matches are Bo3
Prize Pool
The $50,000 prize pool was distributed among the teams as below: