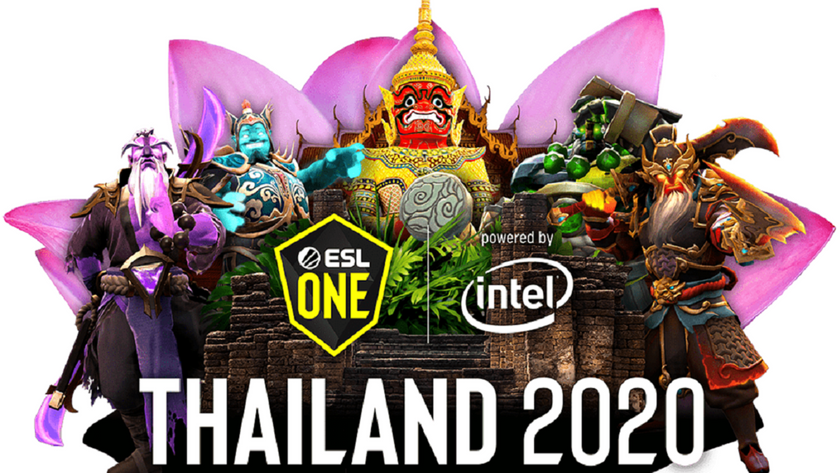 ESL Thailand 2020
ESL brings ESL Thailand 2020 to Asia and the Americas featuring a $200,000 prize pool. 
Twenty teams total from Asia and the Americas will be competing for a prize pool worth $200,000 starting August 8th for Americas and August 20th for Asia.
ESL One Thailand 2020 is being supported by Thailand's Ministry of Tourism & Sports and the Sports Authority of Thailand, aiming to give local teams a chance to compete at higher levels and bringing attention to the regional scene. Two local Thai teams will earn the chance to compete against Asia's top teams and gain a piece of the prize pool. 
Americas
Format
Participants

Six invited teams
Two teams from a closed qualifier

Group Stage - August 8th - August 23rd, 2020

Single round-robin
All matches are Bo3
Top four teams advance to the upper bracket of the playoffs
Bottom four teams are eliminated

Playoffs - August 25th - August 30th, 2020

Double-elimination bracket
All matches except Grand Final are Bo3
Grand Final is Bo5
Prize Pool
$65,000 USD is spread among the teams as seen below:
| Place | $ USD | Team |
| --- | --- | --- |
|  1st | $28,000 |  TBD |
|  2nd | $14,000 |  TBD |
|  3rd | $7,000 |  TBD |
|  4th | $5,000 |  TBD |
| 5th | $3,500 |  TBD |
| 6th | $3,000 |  TBD |
| 7th | $2,500 |  TBD |
| 8th | $2,000 |  TBD |
Asia
Format
Participants
Group Stage - August 20th - August 31st, 2020

Two groups of six teams each
Single round-robin
All matches are Bo3
Top two teams from each group advance to the upper bracket of the playoffs
3rd and 4th place teams from each group advance to the lower bracket of the playoffs
Bottom two teams from each group are eliminated

Playoffs - September 1st - September 6th, 2020

Double-elimination bracket
All matches except Grand Final are Bo3
Grand Final is Bo5
Prize Pool
$135,000 USD is spread among the teams as seen below:
Place
$ USD
Team
 1st
$50,000
 TBD
 2nd
$25,000
 TBD
 3rd
$15,000
 TBD
 4th
$10,000
 TBD
5th-6th
$7,500
 TBD
 TBD
7th-8th
$5,000
 TBD
 TBD
9th-10th
$3,000
 TBD
 TBD
11th-12th
$2,000
 TBD
 TBD