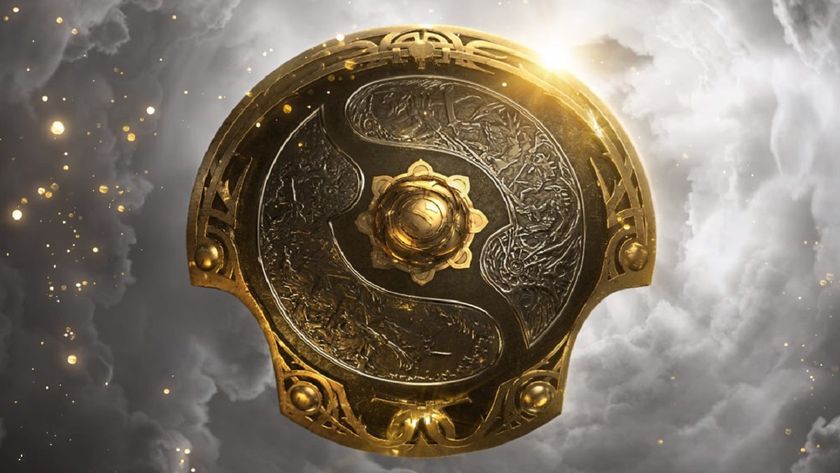 The International 10 Battle Pass has arrived
After much anticipation and some uncertainty,  Valve has released The International 10 Battle Pass. 
Almost one month ago, Valve announced that The International 10 would be postponed due to complications from the Coronavirus pandemic. The news, although understandable, was a huge blow for fans who were eagerly awaiting the pinnacle of all Dota 2 events of the year. With TI, what did that mean for the much anticipated and beloved Battle Pass?
Well, its here, in all of its glory and it truly is something to behold. 
The International 10 Battle Pass
The International Battle Pass is here to help fill this unique summer season with the epic trappings of Dota that we all know and love. Loaded full of new features and legendary rewards, the Battle Pass is your portal to unexplored riches and endless wonders as we celebrate the game and the global community that continues to help it thrive.
The International Battle Pass is on sale HERE for $9.99, $29.35 for Level 50 HERE, or Level 100 for $44.99 HERE. 
Released less than 12 hours ago, the Battle Pass for The International 10 is already at least on par with last year's sales - a year which shattered all previous records. 
With the prize pool starting at $1,600,000 the sales have already tripled the starting pool, bringing it to a whopping $5,118,163 ($3,518,163 added) after just hours released. Only 25% of the sales contribute to the prize pool meaning that $14,072,652 has already been spent in purchases merely hours after release. Last year, The International prize pool reached $34,330,068 ($32,730,068 added). 
International 10 Battlepass New Features
GUILDS
With the introduction of Guilds, you can join a community of like-minded players to ensure that you always have the right team at your back on that road to victory. Work together to level up your guild and you'll also earn rewards for yourself and fellow members.

Anyone can join a guild, but only Battle Pass owners can create them.
A SPECIAL SUMMER EVENT
This summer, a mysterious power arrives to disrupt the war of the Ancients, and no one—god, mortal, or monster alike—can resist its terrifying pull. Step away from the battlefield and into a labyrinth of trials and horrors. The one to master it all... could be you.
NIGHTSILVER & FOULFELL
Explore the moonlit forest of Nightsilver, where the goddess Selemene reigns and the veil between worlds shimmers in every glade. Win a game with any hero that blocks your progress in order to clear a path and continue your search for exclusive item sets, Battle Points, and special tools that will help you on the way. Venture deep enough, and you might even discover the path to a second map—Foulfell, where even more riches and dark terrors await.
BATTLE GAUNTLET
Prove your battle prowess through consistent victory in the all-new Battle Gauntlet, an even more competitive twist on your daily Dota experience. To accept the challenge, just lay down your entry ticket—you'll get a handful to start and can get more in the Sideshop—and join the Gauntlet queue by yourself or with friends at the appointed daily time for your region.
THE SIDESHOP
The sideshopping business is tough these days. Some might even say non-existent. But for Sithil and Quirt, that's all about to change. Because they've got a line on a mythic prize so rare it'll fetch almost any price—the Emblem of Divinity. All they need is a little help finding it. So hire some heroes and sell a few sellswords to a couple old sword sellers. As the most important link in the chain, you'll be sure to get your cut of the action.
BOUNTY KILLING
Each week you'll receive Bounty Tokens used to place bounties on enemy heroes. Your teammates will see the bounty notice and a timer. If someone kills the target before time runs out, they'll earn 200 Battle Points. But the player who sets the bounty cannot be the one to complete it. Their reward comes only from savoring proper execution of the task. Increase the number of tokens you receive per week by raising your Battle Level.
THE GIFTS OF GIVING
Everyone knows that generosity is its own reward. But with the new Gift-a-Battle-Pass initiative, generosity can also have a real reward. All you need to do is gift Battle Passes to your friends. You'll get the satisfaction of your kindness plus the public recognition such magnanimity deserves—namely in the form of special titles attached to your name on your profile and the Versus Screen. Gift a single Battle Pass to be known as "The Selfless." Gift three to be recognized as "The Benevolent." Gift five to be respected as "The Wise."
COMMUNITY MATCH PREDICTIONS
Each day we'll select one recent community match that all Battle Pass owners can see and vote on. You'll see the heroes, lane assignments, and skill bracket for the match. Make a prediction on which lineup triumphed and then check back the next day to see the results. With Battle Points rewarded for accurate predictions, there's nothing to lose apart from a guessing streak or two.
PAUSE-SCREEN PLAYGROUND
Anytime the match is paused, one of three different mini-games will appear to help you pass the time until all players are ready and accounted for. Try your hand at Whack-a-Meepo, Musical Chairs, and Hero Hunt. Who knows, maybe you'll never want the pause to end.
International 10 Battlepass Updated Features
MOST VALUABLE PLAYER
INTERACTIVE VERSUS SCREEN
WAGERING
International 10 Battlepass Returning Features
There are many of the tried and true, fan favorites returning. Among them are:
RANK DOUBLE DOWN
COLLECTOR'S CACHE VOTING
HIGH FIVE
IN-GAME TIPPING
ARCANA VOTE
EVOLVING CHAT LINE
RECYCLING IMMORTALS
TRIVIA
and more
International 10 Battlepass Rewards
Raise your Battle Level to unlock increasing numbers of exclusive rewards. Level up by completing Battle Pass objectives or purchasing Battle Level Bundles directly. Push your level high enough and you'll earn additional Immortal Treasures, a new terrain, evolving courier, hero taunts, and more.
TREASURE I: 1 - 10 - 22 - 34 - 46 - 80 - 220 (repeats every 30 levels)
TREASURE II: 1 - 98 - 112 - 132 - 152 - 230 (repeats every 30 levels)
TREASURE III: 1 - 164 - 178 - 194 - 206 - 240 (repeats every 30 levels)

Please note: Immortal items cannot be traded or marketed through The International 11. Until then, each item can be gifted once, and ultra rare items can be traded after one week.
Toy Butcher: Pudge Persona, unlocking at level 255.

The Discipline's Path: Anti- Mage Persona, unlocking at level 305

The One True King: Wraith King Arcana, unlocking at level 375

Eminence of Ristul: Queen of Pain Arcana, unlocking at level 445

Compass of the Rising Gale: Windranger Arcana, unlocking at level 575