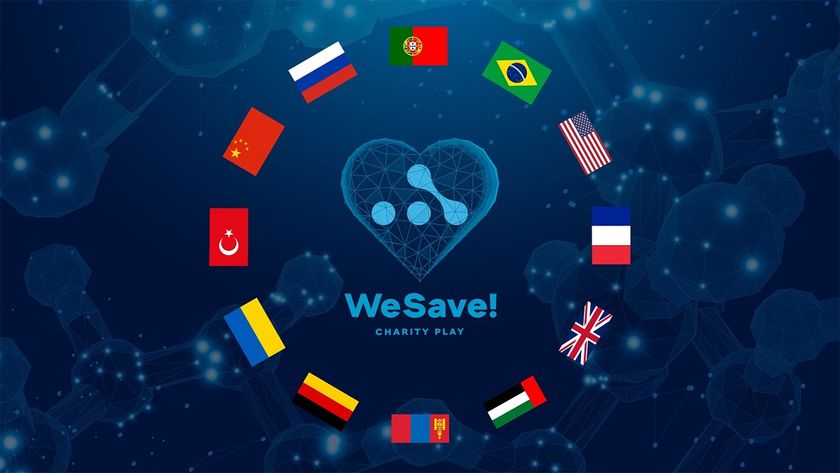 EG and Team Adroit take WeSave! titles for their regions
Title image courtesy of WePlay!
Two of the six regions have already crowned champions at WeSave! Charity Play --Evil Geniuses for NA and Team Adroit for SEA. 
The folks at WePlay! have created another memorable event for players and fans alike. In the midst of the chaos of a global pandemic, WePlay! not only gave fans some quality Dota 2 action and entertaining panels, but they also have given to financially to fight the disease and make a difference. 
The event has already raised $186,019 of the $200,000 goal, collected donations from throughout the broadcast and will be equally divided between the CEPI and GlobalGiving funds to help in the fight against Coronavirus. 
So far, two of the six regions have completed their gameplay —NA and SEA. China and SA will finish up today while the EU/CIS regional affair will wrap up the event tomorrow. 
WeSave! Charity Play:
North America:
Evil Geniuses might have been playing with two stand-ins as Abed and Ramzes are back home due to the global impact of the Coronavirus, but that didn't stop the NA team from being any less remarkable or successful. 
It took four games for the NA giants to claim the title, dropping a single match to CR4ZY, the newly revamped NA team that now boasts two EU players of their own. CR4ZY demolished EG in the third game and then came out strong in the fourth game boosted by confidence and momentum. Unfortunately for them, they couldn't hold on long enough to close out the game and EG swooped in and snatched the game out from under them, including the series win. 
SEA:
The best-of-five grand finals was played out between two of SEA's rising stars —Team Adroit and Geek Fam. Both teams are neck-and-neck in the DPC season 2019-2020 rankings assuming the 17th and 18th place, with Team Adroit having less than a 2 point lead over Geek Fam.
It took a full five games for the winner to be crowned. Despite Geek Fam striking first and taking the game 1 advantage, it was Adroit that would come out on top in the final game which lasted 62 minutes. Things had started out relatively even for the deciding game but then Adroit was able to pull forward. Losing their footing once, they managed to pull it all together once again in the final moments to take the victory. 
WeSave! Charity Play
Between March 20-26th 24 teams will compete online — four teams per each of the six regions —for the $20,000 prize pool for their respective region. The prize, plus donations from sponsors and viewers, are then donated to charity.