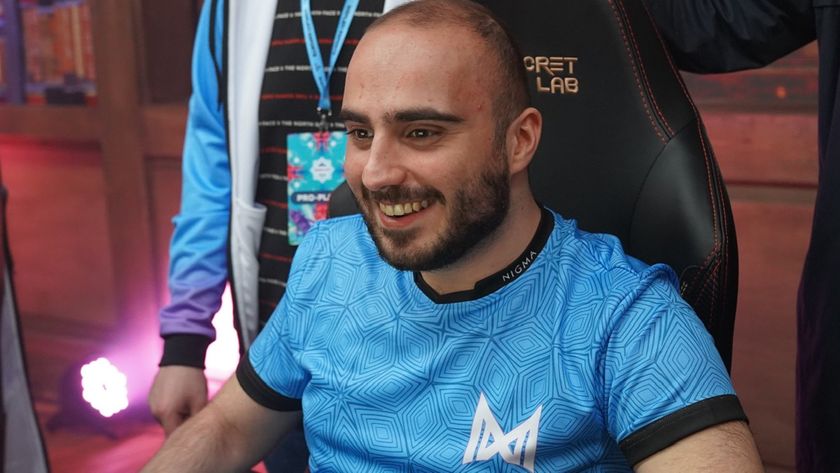 Playoffs set for WePlay! Bukovel Minor 2020
Three more teams were eliminated Day 2 of WePlay! Bukovel Minor 2020 and now the final four teams and playoffs are set to begin. 
It was another long day of Dota 2 competition at WePlay! Bukovel Minor 2020. In the span of just two days, the number of teams dropped to half. The group stage did its damage and now it is on to the playoffs. 
The day started and ended with elimination matches. NiP were unable to find their footing against Team Spirit and were knocked out in a clean 2:0 sweep. The Swedish based team, who was now representing NA at the event just made a roster change prior to heading into the Minor. The player swap didn't seem to bring them any closer to success and not only did the team synergy seem lacking, but the drafts are looking weak against their opponents. 
Team Spirit's success only served to prolong the inevitable though. The CIS team dropped 2:0 to Geek Fam later in the day after trying to hold on and keep their heads above water. 
Gambit is once again showing lots of promise and signs of life as they overpowered Fighting Pandas to push the NA into a fearsome elimination stage against the favored team at the event Nigma esports. The Europeans took their comfort heroes and a convincing win to take the first game advantage but Fighting Pandas struck back hard, capitalizing on an opening and forcing a deciding game. Albeit a bit sloppy for both teams, it was Nigma that came out ahead and earned the place in the playoffs. It will remain to be seen if the TI9 runner up team will be able to hold their ground further, considering their rough and lackluster overall start to the event. 
The action resumes with the playoff brackets at 13:00 CET on Saturday, January 11th.
WePlay! Bukovel Minor Playoff Brackets
Upper Bracket
Round 1 - Best of 3
Round 2 - Best of 3
Lower Bracket
Round 1 - Best of 3
Round 2 - Best of 3
Final
WePlay! Bukovel Minor Teams
WePlay! Bukovel Minor Playoffs Schedule
Upper bracket semifinals #1 — 13:00CET
Upper bracket semifinals #2 — 16:00CET
Lower bracket first match — 17:00CET
Upper bracket Finals — 21:00CET
Lower Bracket Finals — 15:00CET
Grand Finals — 18:00CET
WePlay! Bukovel Minor Playoffs Format
Playoffs:

Double elimination bracket
All games are Bo3
Bo5 Grand Finals
WePlay! Bukovel Minor prize pool and point distribution
*Since the minor winner also gets to participate in the major, they will only get points for the event in which they placed better (e.g: If they place last in the major, they will only get 140 points for winning the minor. If they place 8th instead, they'd get the 450 points for the major but not the 140 points from the minor)
WePlay! Bukovel Minor
Between January 9-12th, eight teams determined via qualifiers are battling it out in Bukovel, Ukraine for the lion's share of the $300,000 prize pool and 660 DPC points as well as the highly coveted spot at the DreamLeague Season 13 Leipzig Major taking place in Leipzig, Germany January 18-26th.