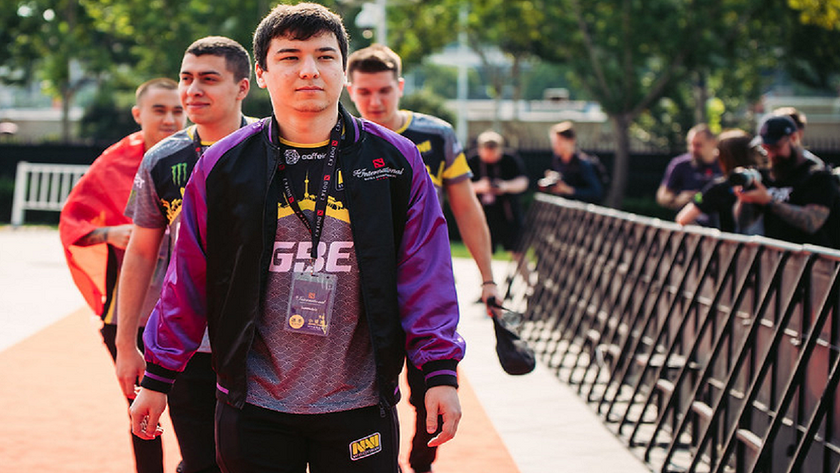 Na'Vi benches SoNNeikO
Na'Vi has benched their team captain Akbar "SoNNeikO" Butaev after a disappointing showing in at the start of the new DPC 2019-2020 season. 
Akbar "SoNNeikO" Butaev has been part of the Na'Vi family on-and-off since 2015. His last stint with the iconic Ukranian organization lasted over two years, rejoining the team in February 2017. He has been the captain and has been the backbone at times, building up rosters and leading his lineup through thick and thin. TI9 was the first time in two years that Na'Vi's flag was displayed at The International, but ultimately the team took a disappointing 13-16th place finish.
After the big event, changes were made, including replacing Evgeniy "Blizzy" Ree with Pavel "9pasha" Khvastunov - a highly decorated and top performer from Virtus.pro that was sure to bring the team to the next level. According to the released statement, the team had some problems and 9pasha's arrival had initially subdued the conflicts, giving hope for an strong start for the next season.
Unfortunately, the Russian powerhouse player was not able to carry the team on his back through the first DPC 2019-2020 season qualifiers and a subpar, if not devastating, performance knocked them out of contention early on. 
Right after TI has concluded, the problems in interactions between the captain and some players became clear. We have discussed it and made a joint decision to keep the backbone of the team and work on those problems. It seemed that after Pasha's arrival everything has settled, and pre-qualifier bootcamp was going rather productively.

Nonetheless, the first difficulties in the official matches sparked the same personal conflicts that we were going to leave in the past, and everything came crashing down like a house of cards. As a result, we didn't qualify for the Minor, let alone the Major.

The club faced a choice: either change the majority of the roster, give the captain a carte blanche and build everything practically from scratch, or change the leader.
For now, Emil "Zayac" Emilzhanov will step into the captain's position and trials will begin for a new player. 
Natus Vincere Roster:
 Vladislav "Crystallize" Krystanek

 Idan "MagicaL" Vardanyan

 Pavel "9pasha" Khvastunov

 Emil "Zayac" Emilzhanov