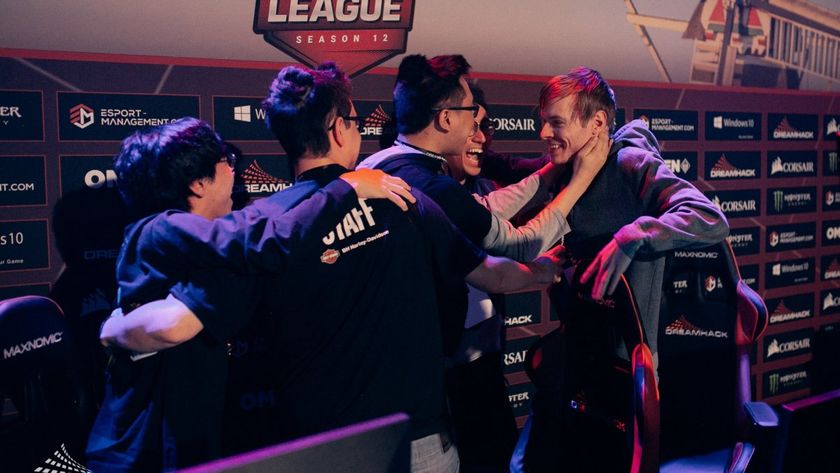 DreamLeague Day 2 Elimination Games
The second day of the DreamLeague Season 12 has ended. With some upsets and some expected results, let's take a look.
Fly To Moon 1:2 Team Liquid
The day started with Team Liquids' new roster and CIS hopefuls Fly To Moon dueling it out. Fly To Moon started off the series as the clear underdogs, having not won a game in the tournament so far. However, this did not affect them they came out all guns blazing and beat TL in a 42-minute bloodbath. A nod to the brilliant adaptation playing a tide hunter mid to counter the Max 'qojqva'  Bröcker's Broodmother. Unfortunately for FTM this would be their first and last win of the tournament as Liquid stepped up to take the remaining two games. 
J.Storm 1:2 Demon Slayers
An all America dual saw direct invite team J.Storm play against the North American Qualifier team Demon Slayers. A marathon of a series that had over 150 minutes of Dota 2 to decide the fate of the teams. The first game saw a back and forth until ultimately a brilliant smoke from J.Storm saw them catch out Guilherme Silva "Costabile" Costábile on the gyrocopter without a buyback. This resulted in J.Storm taking the bottom barracks and then going swiftly onto the tier 4s where Demon Slayers called 'GG'. The longest game of the series came in game 2 where DS held on to the game until Costabiles Lifestealer came online and was too much for J.Storm to handle, as the ancient fell just over the hour mark. The BO3 had come to a BO1. A Keeper Of Light and Chaos Knight combo saw Demon Slayers manage to overpower their NA rivals and claim the series for themselves. 
Team Liquid 0:2 Demon Slayers
After 11 hours of Dota the final elimination series of the day, saw quite the surprise. Demon Slayers continued their lower bracket run with a clean 2-0 sweep, overpowering the European squad. Again Costabiles Chaos Knight showed his face and proved that maybe teams should fear this hero. It only took two 30 minute games to break Team Liquids back with Liquid only achieving 26 kills across two teams while Demon Slayers achieved 33 in the first game. A nod to their aggressive fighting style.
The DreamLeague Season 12 continues tomorrow at 10:30 CEST as Ninjas In Pyjamas will face Demon Slayers for a chance to face Alliance in the Grand Finals.
DreamLeague Season 12 Teams:
 NiP       

 Alliance

 Team Liquid

 J.Storm

 FlytoMoon

 Demon Slayers
DreamLeague Season 12 Format
Group Stage

Two groups of three teams each
Bo3 round-robin
Top team from either group advance to the Upper Bracket of the playoffs
Bottom two teams advance to the Lower Bracket of the playoffs

Playoffs

Double-elimination
All games are Bo3
Bo5 Grand Finals
DreamLeague Season 12 Schedule:
Friday, October 18th 10:30 CEST - Group Stage
Saturday, October 19th 10:30 CEST - Lower Bracket eliminations, Round 1, Round 2, Upper Bracket Finals
Sunday, October 20th 10:30 CEST - Lower Bracket Finals, Grand Finals
DreamLeague Season 12
DreamLeague Season 12 Rotterdam will take place from October 18-20th with $250,000 on the line at Rotterdam Ahoy in the Netherlands.