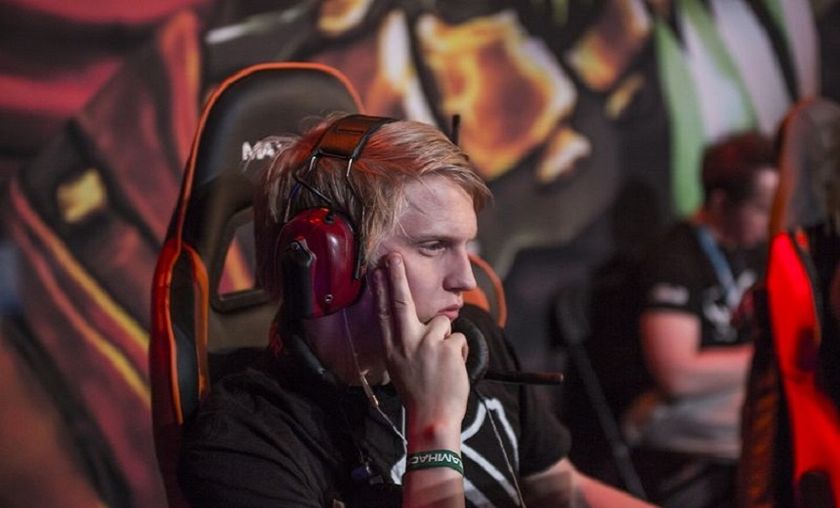 OG to replace Pajkatt

Image courtesy of DreamHack 
After less than six weeks of playing together, OG has parted ways with Pers 'Pajkatt' Olsson, seeking a replacement for him before Bucharest Minor. 
Pers 'Pajkatt' Olsson was announced to be the new carry player for OG after Anathan 'Ana' Pham revealed that he was stepping down from the active roster in November. Unfortunately, the new addition did not yield the results that OG was hoping for and changes were deemed necessary. 
The International 8 championship organization had cited chemistry and team synergy issues as the reason for making the sudden and unexpected change. 
"
OG's spirit has always been the one of trust and stability. We do not shy away from challenges or hard work, as you all know. We brought in Pajkatt. He is a very mechanically gifted player, a great DotA mind but also a truly professional team member.
During the weeks following his addition to our DotA 2 roster, we faced chemistry issues.
We realized there was not enough space in OG for Pajkatt to express his full potential. His profile, at the end of the way, no matter how excellent it is, did not match.
Team chemistry is a very complex matter, and regardless of how competent an individual is, sometimes the puzzle just doesn't come together.
That being said, we hope the stay was mutually beneficial. Huge thanks and all the best Pelle! "
The team had failed to qualify for The Chongqing Major with three spots allocated to the European region. OG had come in with a very disappointing 5-6th place finish that many chalked up to their long competitive hiatus and adjustment period playing with Pajkatt. However, they were able to bounce back to claim a spot in the Bucharest Minor after dominating the group and playoff stages. 
According to the announcement, Pajkatt will be given a cut of not only the Bucharest Minor but if the team is to qualify for the Chongqing Major, a slice of that as well. 
The replacement is expected to be announced tomorrow as the team rounds out their trials with carry players. 
Current OG roster:
Topias 'Topson' Taavitsainen

Sebastien 'Ceb' Debs

Jesse 'Jerax' Vainikka

Johan 'n0tail' Sundstein