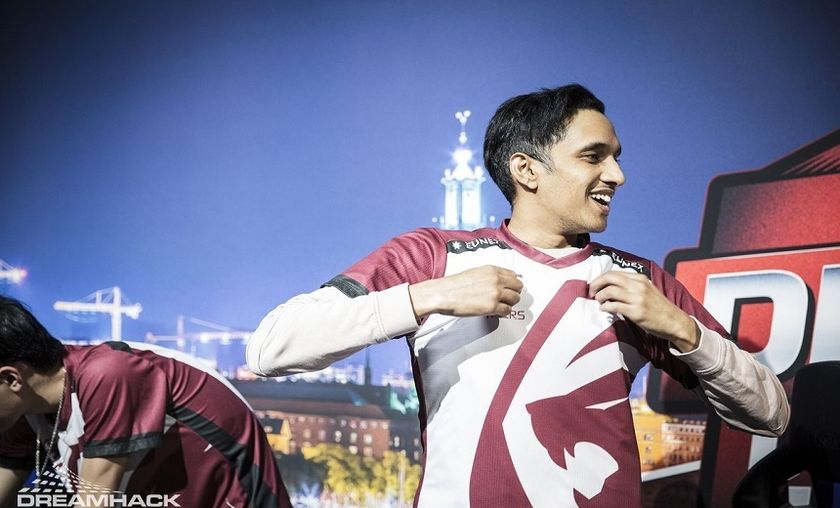 Tigers, RNG, Na'Vi left to vie for DreamLeague Season 10 Minor title

Photo courtesy of DreamHack
Only three teams are left as the final day approaches of DreamLeague Season 10 Minor. Tigers, RNG and Na'Vi will be battling it out for the first Minor championship title of the new season. 
Na'Vi and Infamous were not two of the teams that most people would have hedged their bets on to be fighting for a top-three finish, but here we were. With an absolutely flawless first game by Idan "MagicaL" Vardanian on Alchemist, Na'Vi easily took the first match off the South Americans. The new Ukrainian mid player followed it up by another spectacular performance in the second match and although things didn't come as easy for Na'Vi in their second round, they still came out ahead with a convincing performance. 
Tigers and RNG battled it out in the upper bracket finals for access to the grand finals. After a hard fought battle to take the first game in the final moments, Tigers were not able to keep their momentum going for a 2:0 sweep. Despite having the lead most of the second game and seeming to be in control, it was RNG this time that would snatch the victory out from under their opponent's noses. A tied up series meant a deciding game three but seemed almost anti-climatic after the thrilling first two matches as Tigers steamrolled over RNG and easily claimed the win. 
With Tiger's victory, they became the first grand finalists and are only one step away from claiming the championship title and ticket to Kuala Lumpur Major. 
Upper Bracket
Round 2 - Best of 3
Round 3 - Best of 3
Lower Bracket
Final
The action will resume today, November 3rd, starting at 13:30 CET with the lower bracket elimination series between Na'Vi and RNG.
DreamLeague Season 10 Minor 
October 29 – November 4 – LIVE FINALS at the Monster Energy DreamHack Studios
Eight teams qualified
Winner heads to the Kuala Lumpur Major
All teams will gain DPC points 
 
DreamLeague Season 10 Minor Playoffs
Double Elimination
All games are Bo3
Bo5 Grand Finals
 
DreamLeague Season 10 Minor participating teams:

compLexity Gaming

Rooons

Infamous

The Final Tribe

Na'Vi

RNG

Tigers

Vega Squadron
DreamLeague Season 10 Minor Prize pool:
Total: $300,000
1st – $125,000 + 120 DPC and Ticket to Kuala Lumpur Major
2nd – $70,000 + 100 DPC
3rd – $35,000 + 90 DPC
4th – $25,000 + 70 DPC - Infamous
5/6th – $15,000 + 40 DPC - compLexity Gaming/Vega Squadron
7/8th – $7,500 + 20 DPC - Rooons/TFT