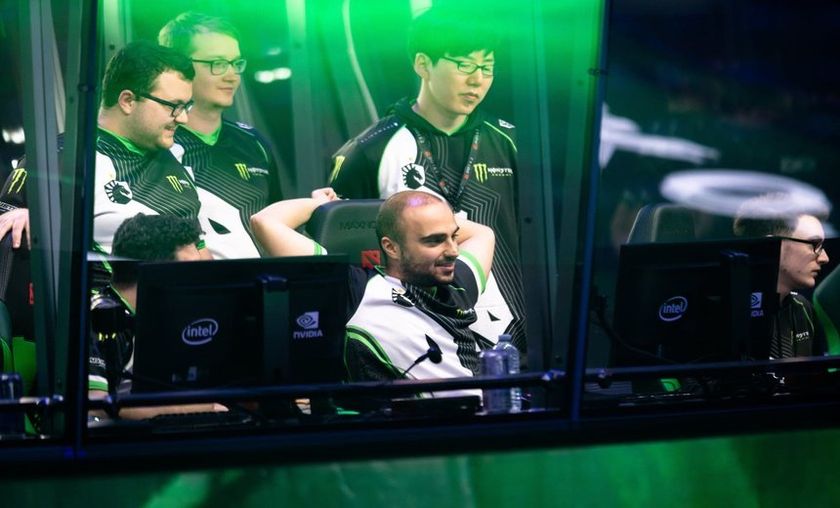 The Final Tribe and Team Liquid are on their way to the Dreamleague Season 10 Minor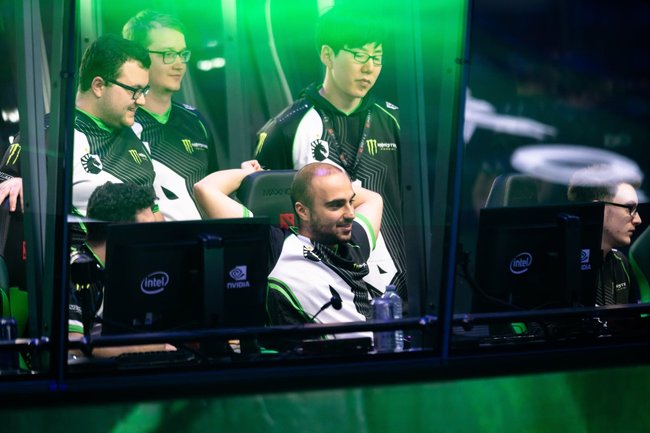 photo courtesy of Team Liquid
The Final Tribe and Team Liquid have secured the EU slots at the Dreamleague Season 10 Minor and will make their way to Sweden next month.
Yesterday, Swedish squad The Final Tribe secured the first of the EU qualifier spots, stumbling only once against Team Lithium. Meanwhile, Team Liquid seemed to be in questionable form. The TI7 Champions, with the absence of Lasse 'Matumbaman' Urpalainen and the addition of former PENTA Sports Captain Roman 'rmN-' Paley, were convincingly eliminated from the upper bracket in the first day by the talented EU stack MangoBay. Sent to the lower bracket for day two, Liquid faced off against Team Lithium, who, just a few days earlier had eliminated Liquid from a chance at the Kuala Lumpur Major; The Final Tribe likewise had faced off, and fell to MangoBay at the Kuala Lumpur Qualifier previous.
Bouncing back from their loss on the first day, and no doubt hungry for revenge, Liquid dispatched Lithium 2-1 and made clean work of MangoBay, taking the final EU slot at the minor. With their spots secured, The Final Tribe and Team Liquid will have another shot at getting back into the Kuala Lumpur Major, as the winner of Dreamleague Season 10 will claim the lost slot of the first Major of the season. To note, it seems that rmN- will only be joining Team Liquid for the qualifiers and not the minor itself.
Upper Bracket
Round 1 - Best of 3
Round 2 - Best of 3
Lower Bracket
Round 1 - Best of 3
Round 2 - Best of 3
Final
The Final Tribe Roster
Pontus 'Frost' Frost

Rasmus 'Chessie' Blomdin

Jonas 'jonassomfan' Lindholm

Simon 'Handsken' Haag

Adrian 'Era' Kryeziu
Team Liquid Roster
Lasse 'Matumbaman' Urpalainen

Amer 'Miracle-' Barqawi

Ivan 'MinD_ContRoL' Ivanov

Maroun 'GH' Merhej

Kuro 'Kuroky' Salehi Takhasomi
DreamLeague Season 10 qualifiers:
September 23rd through 26th for all regions
Each region will have two days of open qualifiers
Winners will advance to closed qualifiers
Closed qualifiers will be 4 team, double elimination closed bracket
One team for CIS, CN, SEA, SA, will advance to the main event
Two teams from EU and NA will advance to the main event

DreamLeague Season 10 schedule:
September 23 – 24th – Open Qualifiers
September 25 – 26th – Closed Qualifiers
October 29 – November 4 – LIVE FINALS at the Monster Energy DreamHack Studios

DreamLeague Season 10 Prize pool:
Total: $300,000
1st – $125,000
2nd – $70,000
3rd – $35,000
4th – $25,000
5/6th – $15,000
5/6th – $15,000
7/8th – $7,500
7/8th – $7,500