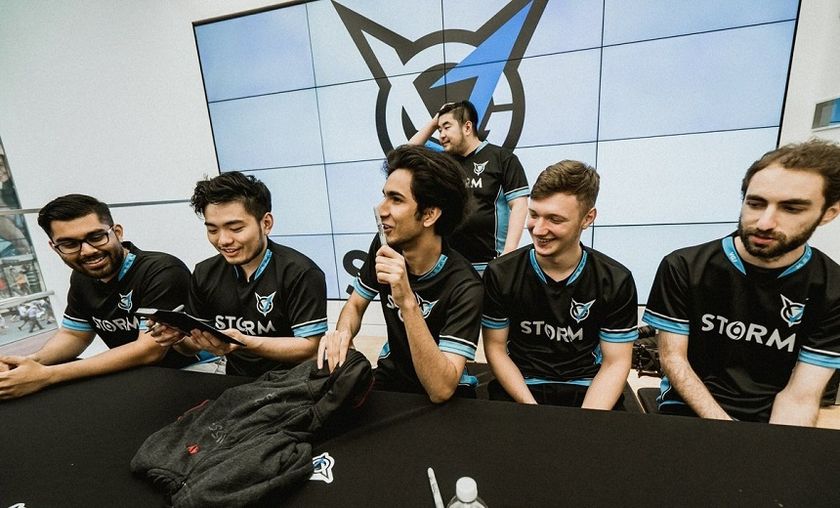 VGJ.Storm to be penalized at the Main Event of The International 2018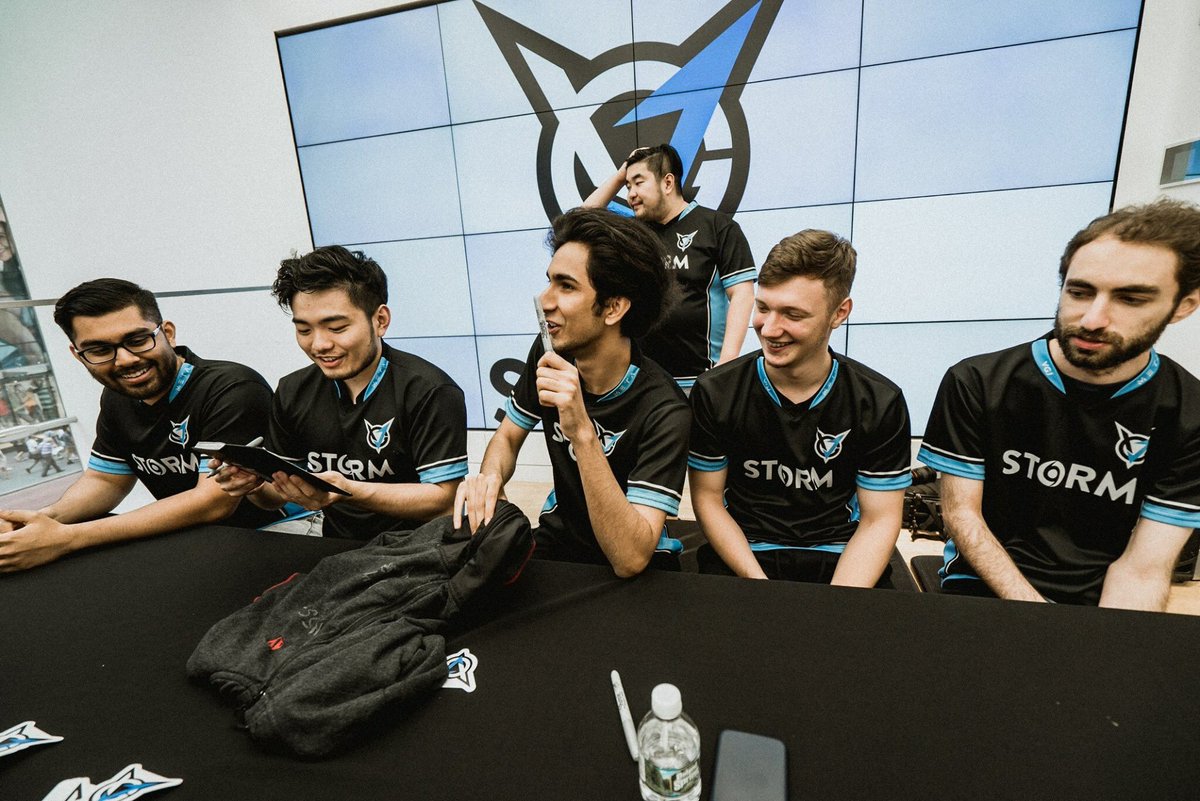 Image courtesy of VGJ
Due to a misunderstanding regarding the rules surrounding coaches, the top seed of Group B VGJ.Storm will be penalized in their first round of The International 2018 Main Event against OG.
During the final rounds of the Day 4 group stage matches, Valve made an announcement via their official twitter account detailing VGJ.Storm's rule breaking. This was in terms of the number of coaches that they used during the draft phase of their group stage matches on Day 4. In addition to their main coach Aaron "Clairvoyance" Kim, they also allowed their co-coach/analyst Ilya "Illidan" Pivcaev to enter the player booth. The Russian player, who last played for Team Spirit, came to the team's aid at the behest of Roman "Resolut1on" Fominok. According to Valve, the rules clearly state that only one coach is allowed into the room along with the five other players.
Although the cause of this situation was found to not stem from malicious intent, VGJ.Storm will still be penalized in their first series against team OG in the upper brackets. They will not be allowed to use their coach during the draft phase and have a level 2 draft time penalty to add to that. This equates to 70 seconds less during drafting phase, a significant amount in a crucial stage of the game.
The International 2018
The International 2018 playoffs will take place starting August 20. For the first time ever, The International is being held in Vancouver, Canada with a total of 18 teams competing. Currently, the prize pool is over a staggering $24 million.