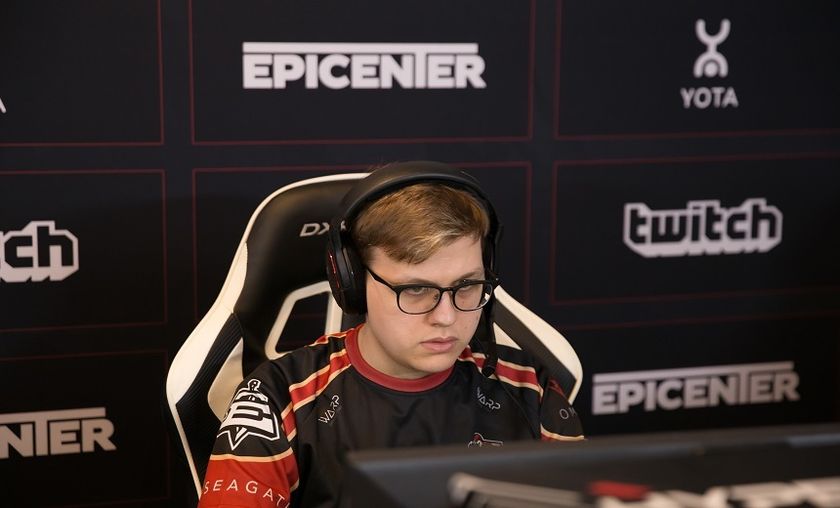 fn leaves: Team Empire down to three

Photo courtesy of EPICENTER
It's the end of the DPC 2017-2018 season and Team Empire is officially down to three active players as Rostislav 'fn' Lozovoi makes his leave.
Its been one week since Andrey 'Ghostik' Kadyk parted ways with Team Empire. Now, following suit, the organization has announced that TI7 Team Empire roster member, Rostislav 'fn' Lozovoi has also left the team. 
fn had joined the team in January of 2017, just in time to qualify for DAC 2017, DreamLeague Season 7 EU division, Dota Summit 7 and The International 2017 where Team Empire ultimately took a commendable 7-8th place finish. 
The DPC 2017-2018 season was shaky for the team, starting off strong claiming several qualifier spots and ROG Masters 2017 title. The team went into the new year struggling a bit more and ending with mixed results. After failing to qualify for several DPC events in a row and a disappointing 11-12th place finish at EPICENTER XL, the team was forced into the TI8 CIS open qualifiers and eventually ended up with a 5-8th place - in second-to-last place in the group stage.
Team Empire esports director, Alexandr "StrangeR" Solomon stated:
"
For a long time fn had been one of our leaders. We repeatedly saw his top-level plays, but today our paths diverge. I would like to say thanks to fn for his performance with Team Empire, it was really enjoyable to work with him. I wish Rostik to shine brightly wherever he will continue his career."
Most recently, Team Empire participated in the BTS Summer Cup with a variety of regional players rotating through the roster in place of both fn and Ghostik. The teammates back to back departures leave the Russian team down to three players. So far there is no word on official replacements for either member. fn has not announced any future plans yet either, however, there is still approximately two months before the first post TI qualifier will take place. 
Official Team Empire current roster:
Aybek 'Naive-' Tokaev

Rostislav 'fn' Lozovoi

 Evgeniy 'Chuvash' Makarov

Yaroslav 'Miposhka' Naidenov