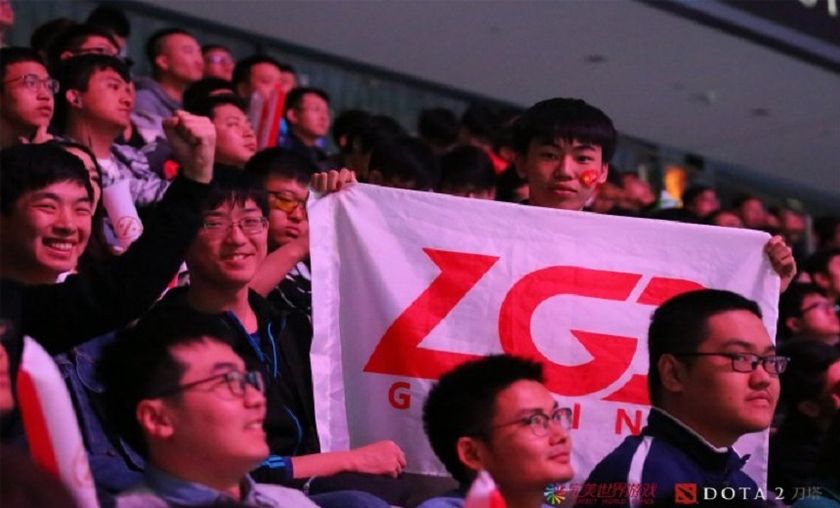 LGD head to their first major grand finals at DAC 2018

Photo courtesy of Perfect World
LGD Gaming head to the grand finals of DAC 2018 to face Mineski - to compete for their first DPC championship title. 
In front of the home crowd and under the roar of the cheers and applause, LGD Gaming were able to overthrow Virtus.pro 2:1 in the lower bracket semi finals to advance to the Grand Finals. 
The series was nothing short of amazing, giving fans everything they hoped to see in the final day of the event. 
Game 1
Bans
* This player was a stand-in for this match
LGD started out the series with a slight lead over Virtus.pro but the Chinese team was unable to keep a firm grasp on things. Virtus.pro seized the lead, coming out on top in the team fights and then continued to maintain a strong grip on things as they snowballed right to the end with a 27k gold lead. 
Game 2
Bans
* This player was a stand-in for this match
LGD once again started out the game with the lead and advantage. Through a thrilling back and forth mid game, LGD struggled to keep hold of their lead. Various mistakes and misplays gave way to Virtus.pro taking the lead right out from under the Chinese team once again. A fantastic turn around at the Roshan pit allowed for LGD to take back control of the game and claim the victory to tie up the series. 
Game 3
Bans
* This player was a stand-in for this match
With their tournament lives on the line, both teams went into the third match with all the gusto and energy of a TI grand finals. Virtus.pro continued to punish LGD at every turn attempting to steal the lead from the Chinese team to close out the series. However, a nailbiting game ensued with nonstop swings and a roller coaster of emotions. About 48 minutes in a superb fight at the Roshan pit flipped the game on its head once again as LGD wiped out Virtus.pro and stole the lead and momentum back for the final time. The game ended with an incredible dark rift by LGD and gave them the ticket to the grand finals.
Upper Bracket
Round 2 - Best of 3
Round 3 - Best of 3
Lower Bracket
Final
Up next will be the best-of-five Grand Finals between Mineski and LGD Gaming. 750 DPC points and $370,000 is on the line.