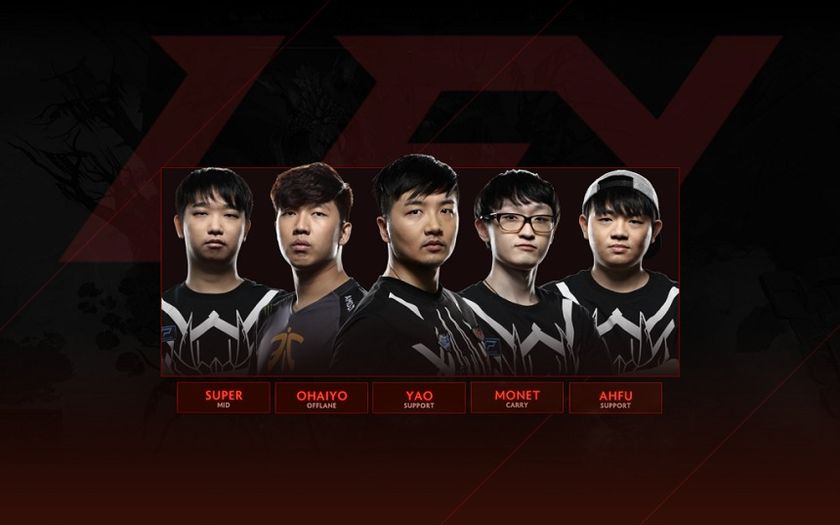 No Pizza Party this time; Ohaiyo out of LFY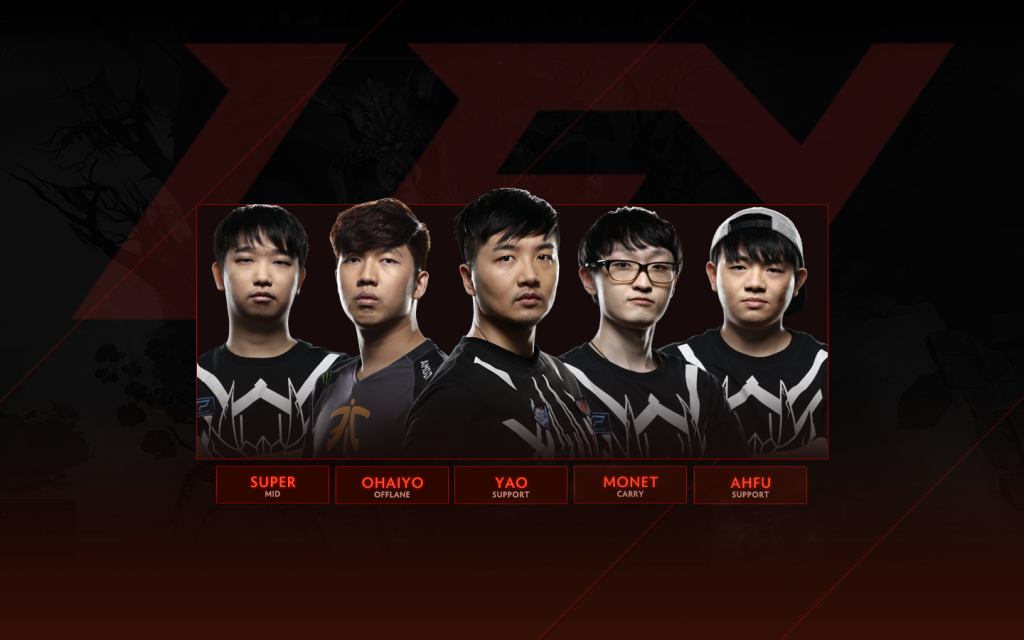 Photo courtasy of weibo.com
Inflame has returned back to LGD. Forever Young and Ohaiyo is out.
It's been a month since this year's roster lock and two months after the infamous "pizza party". Now the "victim" ChongXin 'Ohaiyo' Khoo has been kicked again from LGD. Forever Young. 
Here a snapshot of the official Weibo announcement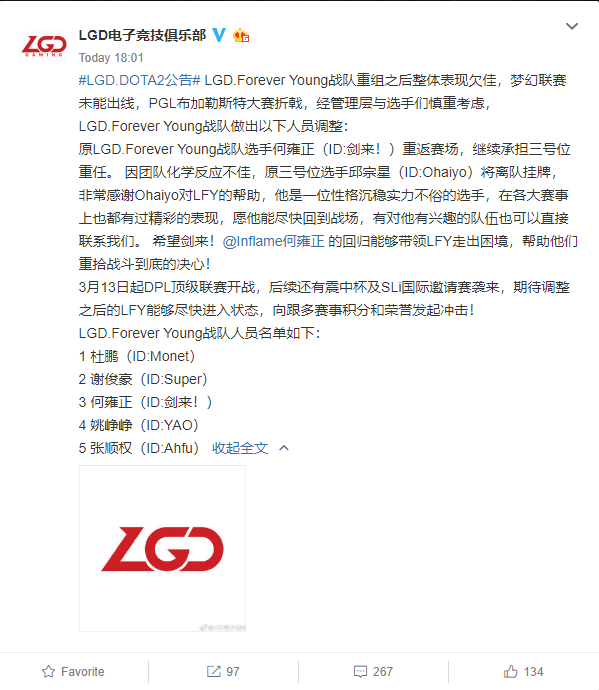 The rough translation and tl;dr is that basically, LFY's performance did not really meet their expectation after the new roster and they didn't even survive regional qualifiers like Dream League and Bucharest Major. Compare to the 3rd place in TI7, the manager and players have decided to let YongZheng 'Inflame' He back to the offlane role in LFY.
On the other hand, due to the lack of team chemistry, Ohaiyo will be out of LFY. Now, LFY will need to fight pretty much all the qualifiers for all the tournaments before TI8 and including TI8 since they will not be invited after the roster change. On behalf of team LFY, they sincerely hope Ohaiyo can find another team soon and whoever is interested might contact LFY manager asap. Hopefully, this old but new LFY can get back on the business and earn sufficient DPC points for TI during the upcoming tournaments like Epicenter and Star Ladder, etc!
New LFY Roster:
Peng 'Monet' Du

JunHao 'Super' Xie

YongZheng '??!' He (Inflame)

ZhengZheng 'YAO' Yao

TueSoon 'Ahfu' Zhang