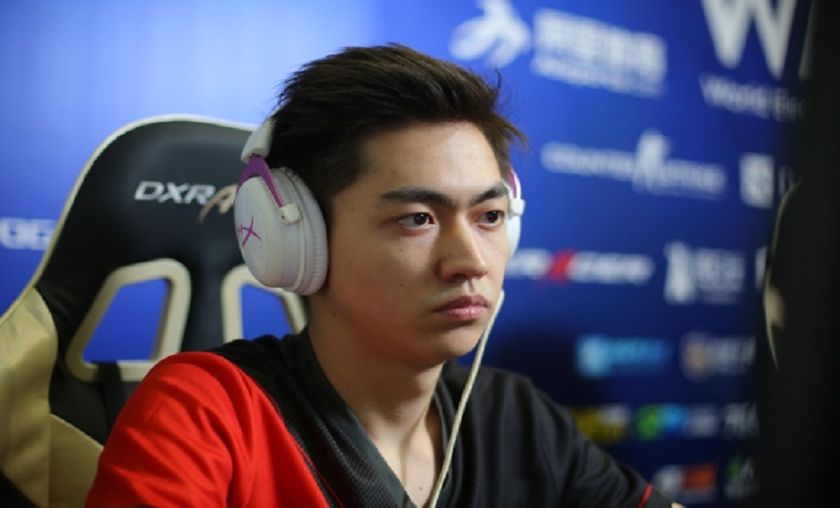 Yoky- to don the Team Empire jersey once again
Team Empire have revealed that Maxim "yoky-" Kim has rejoined the roster in place of Ivan "Vanskor" Skorokhod in the position 4 role.
Throughout his career in the CIS scene, yoky- is a familiar face under the Team Empire banner. The Russian player made his first appearance with the team in October 2014 after making a splash into the regional scene one year before as part of the Flipside Tactics Russian roster. He was part of the TI5 roster which took 9-12th place finish, parting ways with the organization shortly after the big event, 10 months after joining. Yoky- rejoined the squad after a two month absence but with the team's continued struggles of finding any decent results, after one month he was replaced by Victor "GeneRaL" Nigrini. 
It didn't take the young player to find another team and over the course of the next two months, he was part of Walrus Punch! and then Elements Pro Gaming. Then in March 2016, Team Empire revealed yoky- as part of the lineup to participate in the Dota Pit 4 LAN finals in which he took 5-8th place with the team. It was only weeks later that he then joined Virtus.pro on a full-time basis for the next three month. Since then yoky- has not enjoyed stability on a team, making the rounds through several regional teams with little success or achievements.
"
Maxim is on the most talented players in CIS scene. While he was playing on different positions Maxim has always shown stable performance which proofs his high level. He has a very responsible task — playing on a position 4. I am sure that not only Maxim will pass that test but that he will become the best in his new role.
-Alexander "StrangeR" Solomonov, Team Empire esports director"
This will be yoky-'s fourth time playing for the organization and third time officially joining the roster. Interestingly enough, it will also be the fourth role he will be, having played offlane, carry and midlane in the past.
Team Empire most recently qualified for StarLadder iLeague Invitational 4 Minor to be held in Shanghai, China between February 1-4th.
Team Empire Roster:
Airat "Silent" Gaziev

Rostislav 'fn' Lozovoi

Andrey 'Ghostik' Kadyk

Yaroslav ' Miposhka' Naidenov

  Maxim 'yoky-' Kim