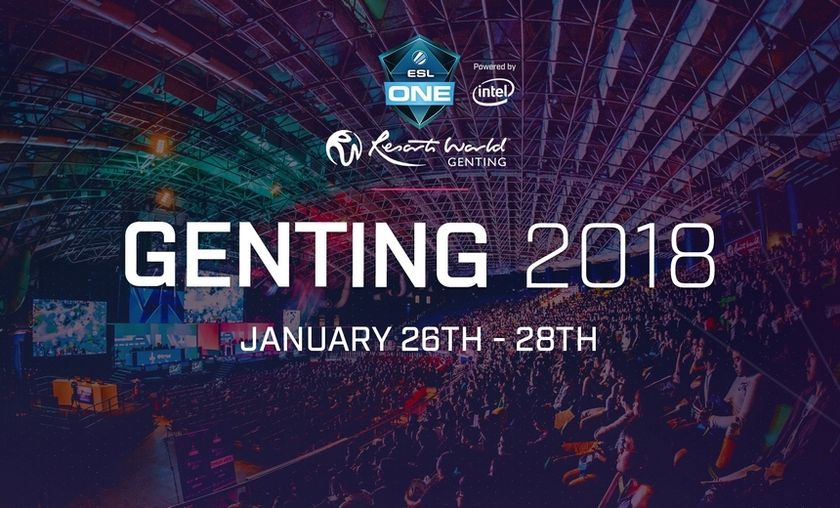 ESL One Genting returns to Malaysia
Arena of Stars from Resorts World Genting, Malaysia will host January 23-28 the largest Dota 2 minor.
ESL One Genting is at its second edition, and while at the beginning of this year we had eight teams fighting for $250,000, the stakes almost doubled for January 2018. The event is now the largest minor of the Dota 2 Pro Circuit with a $400,000 prize pool and 400 qualifier points. ESL One Genting will accommodate a total of 16 teams, however, all the qualifiers, and tournament format info hasn't been issued just yet. What's certain is that a few teams will receive direct invites to the event while the rest will be determined via regional qualifiers in the six main regions: Europe, CIS, North America, South America, Southeast Asia, and China.
"After this year's successful kick-off with our flagship series ESL One, which was held for the very first time at the Arena of Stars in Malaysia, we already knew that it wouldn't be our last event in Genting. The Southeast Asian Dota 2 community showed us, what real passion looks like and provided us with one of the key factors to create a legendary esports event: atmosphere," said Ulrich Schulze, Senior Vice President of Product at ESL, in the official press release for ESL One Genting, and continued with: "We found a strong and reliable partner with Resorts World Genting and together we are looking forward to make ESL One Genting 2018 even bigger and better than last time."
Ticket sales for ESL One Genting in Malaysia start on Thursday, October 19 at 2pm MYT / 8am CEST / 11pm PDT. There will be Weekend Tickets, Plus Tickets and Premium Tickets that range in price from 180RM(~$27) to 620RM(~$95). Further information about each ticket type can be found here.